MIKAEL LUSTIG is determined to be a key player in Celtic's push for a clean sweep of domestic honours this season.
The Betfred League Cup is already in the bag, the champions are eight points ahead of second-top Hearts with THREE games in hand and will face part-timers Albion Rovers in the first Scottish Cup hurdle next month.
And after so many injury problems over the years, Swedish international Lustig is revelling in the fact he's a regular starter in the Brendan Rodgers reign.
In recent seasons, the defender has been niggled by hip, groin and ankle injuries and was constantly picking up problems even after surgery to repair major hip problems in 2014.
However, after 26 appearances for club and country this season, Lustig is raring to go again at Motherwell on Saturday after playing his part in the 3-0 win over Aberdeen at Hampden.
The 29-year-old, who is out of contract in the summer and is ready to pen an extension, said: "A couple of years ago, it wasn't much fun. I always felt as if I'd pull a groin or a hamstring or something.
"But I decided to go back to the routine I had when I was at Rosenborg when I was never injured. It is more to do with what I do after training – work in the gym and the like.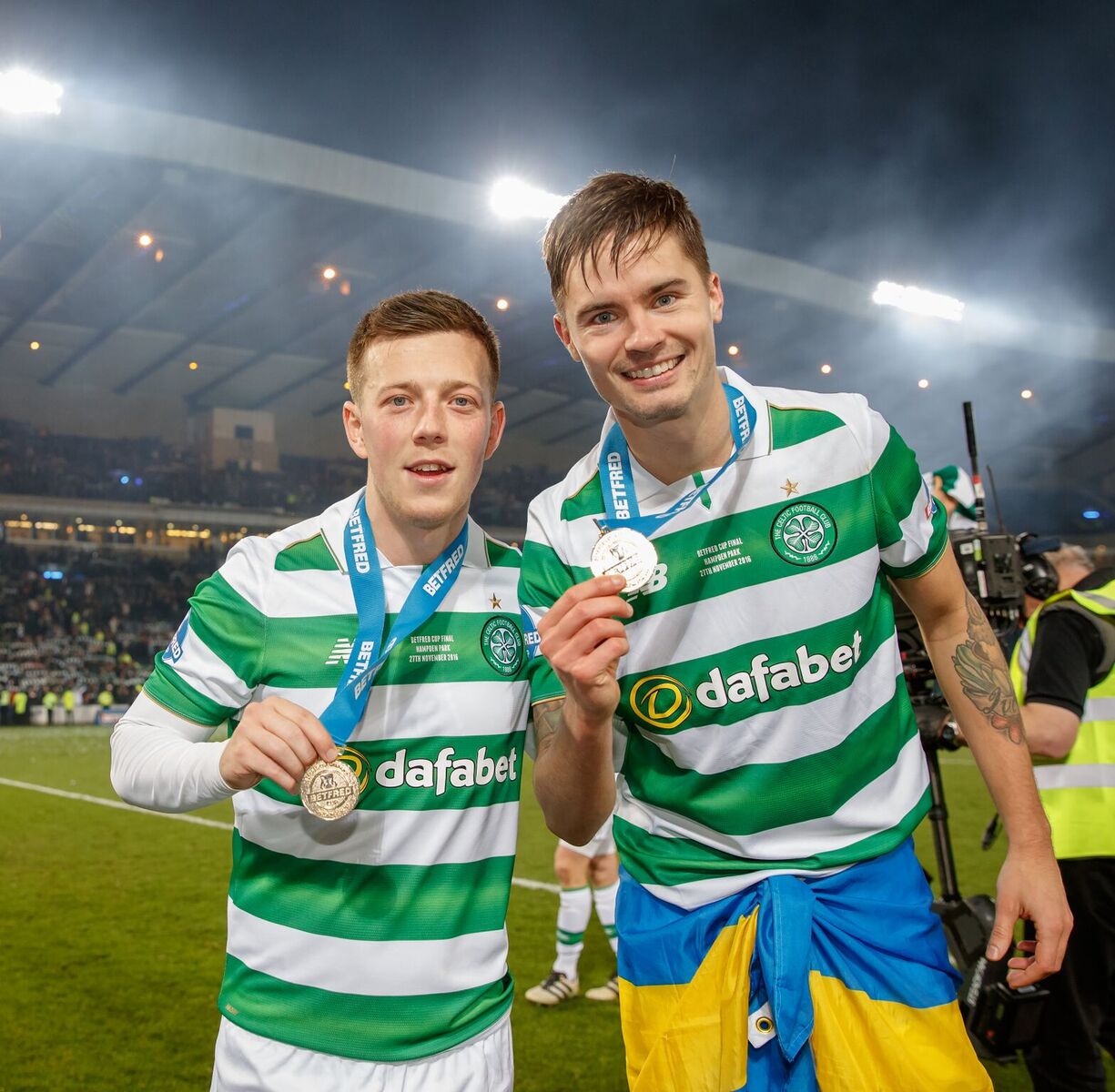 "It's nothing big on my diet – I've always been good about what I put in my stomach. It's all to do with fitness and gym work to keep me at my best.
"Over the past year, I've played a lot of games and feel really, really strong. I get little knocks on my ankle and knee, but these can happen to anyone."
After bagging the first trophy of the Rodgers era against the Dons, Lustig is excited about the future.
He said: "It's one down and it looks like the club is going on to something big just now.
"We have good players in and the players who have already been here have taken steps forward, as well.
"We feel very strong and have a really good squad. Of course, players such as Scott Brown and Moussa Dembele get a lot of credit.
"But you see Callum McGregor playing left-back and then central midfield a few days later. He puts a good effort in and that's amazing for me – sometimes you need to focus on and praise those guys, too.
"Callum has been brilliant and sums up the team."
Last week Lustig refused to be overawed when up against Barcelona star Neymar and set about trying to rattle the little Brazilian.
Although Barca won, the winger struggled to keep his cool and the Swede makes no apology for trying to do whatever it took to help Celtic be successful.
Lustig added: "There weren't any heavy tackles, it was just two guys who moaned at each other. It was nothing special.
"He's better than me, so to compete you try to stay close and sometimes you need to pull tricks and get into his head.
"It was job done when he reacted, but I didn't show my experience when I chased after him and got a yellow, as well!"
Click Here for Comments >