The vision of Bobby Murdoch – that exquisitely talented Lisbon Lion – adorning the number four shorts for Celtic in the sixties remains an iconic sight fifty years on. So when Bobby's younger brother, Billy, signed with Celtic in the same year that the club won the European Cup, and played the same role in the reserve team, it must have been an impossible task to make a name for himself.
After three years of reserve-team football in the famed Quality Street Gang, Billy eventually left for Bristol City in 1970. Competition at Celtic Park was simply too fierce for many during this period, and numerous prodigious talents went elsewhere to carve out a career for themselves.
In this week's CQN Podcast: A Celtic State of Mind, Billy Murdoch reminisces about his time as a Quality Street Kid, and he also remembers some of the young Scottish players who were never picked up by Celtic, despite being at the ground for training on a Tuesday and Thursday night.
"I was too anxious because I wasn't getting a game regularly with the reserves," recalled Billy. "And I jumped the gun a wee bit and left."
"I think with Bobby being there, they would maybe expect too much from me. If I had stayed, I'm not saying I would have played but I probably would have got a chance eventually. It might not have worked out, but this is one regret that I have.
"Jim Holton was there when I arrived, and my younger brother, James, trained at Celtic as well. James was provisional and he eventually signed with Cardiff City."
Not many players truly slipped through the net having been at Celtic Park as youths during this golden period, but Kenny Aird, Jimmy O'Rourke and Rab Prentice were also overlooked before going on to forge decent careers domestically.
Jim Holton wasn't the only future Scottish internationalist training with The Quality Street Gang, as Billy Murdoch recalled, "Graeme Souness was signing for Spurs on the Wednesday, and I think Celtic had him up on the Tuesday night trying to change his mind. He was just on the training ground himself, kicking a ball about. I think he was just waiting to see if he would sign or not."
Kenny Dalglish – whose interview will be included in Part 2 of this Quality Street Gang Podcast – explained, "I remember Graeme Souness coming through from Edinburgh for training a couple of times, and that was just before I got put out to Cumbernauld. So Graeme came just before the season that we all got farmed out.
"It might not necessarily have worked out for Graeme at Celtic. It's not to say that because he was a success at Middlesbrough and Liverpool that if he'd have stayed at Celtic it would have worked out the same for him. Graeme was a fantastic footballer but, as I say, the path that he took proved to be the right one for him."
Having later gone to Ibrox for five years as player-manager in the late '80s and early '90s, Graeme Souness in the green-and-white hoops as a Quality Street Kid is an image that Celtic fans may not relish. However, the prospect of him breaking into the Celtic first-team in the early '70s alongside Danny McGrain, Lou Macari, Davie Hay, Kenny Dalglish, George Connelly and Paul Wilson, and then to be tutored by the great Bobby Murdoch – as he later was at Middlesbrough – is something that is bound to arouse fanciful curiosity at best but more likely disgust at the very thought it it.
Souness received an EBT from Rangers FC while managing Blackburn Rovers years after he left the now defunct Ibrox club. This has never been properly explained and the English FA have never commented on the subject given he was managing an English side.
Enjoy the new podcast…
The CQN Podcast: A Celtic State of Mind (EP13) The Quality Street Gang Part 1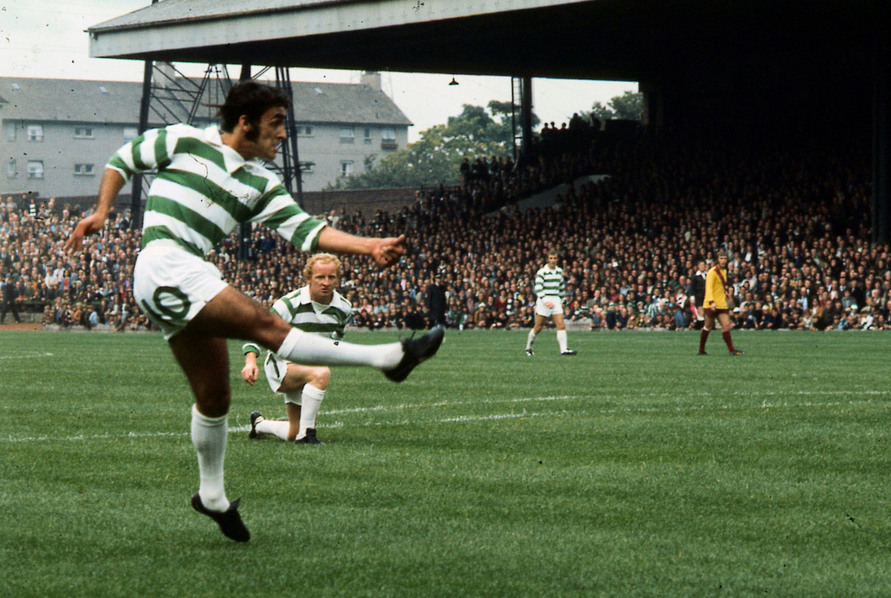 A Celtic State of Mind offers an insight into the culture of Celtic Football Club, the city of Glasgow, and fans of the reigning invincible Scottish champions.
Each episode includes interviews with 'Celtic-minded' figures from the world of sport, music, film, art, broadcasting, literature or politics.
This week, 'A Celtic State of Mind' pays tribute to The Quality Street Gang.
In the first of a two-part series, Paul John Dykes interviews Billy Murdoch, Bobby Wraith, HughMcKellar and Lou Macari to discuss one of the finest crops of youngsters ever to emerge from Celtic Park.
90,000 Celtic fans can't be wrong…
Connect with A Celtic State of Mind @PaulDykes and @CQNMagazine.
Click Here for Comments >