As the excitement of Saturday begins to fade perspective begins to dawn. If Hollywood scripted homage to Lisbon, this was it. The stage was set 50 years and two days after the event for a truly unique, inVIncible, treble.
In '67, Celtic came from behind. In 2017, they did the same. In '67, Inter tired as a relentless Celtic pressed for the winner, just as Aberdeen did on Saturday. You and me have left Hampden after many cup wins, but I don't remember as elated a crowd as Saturday's. It was as though the Spirit of '67 reached out and touched us.
Stuart Armstrong and Tom Rogic will compete with each other, and with new faces, for the precious central midfield roles next season, but both delivered big time on Saturday. It you watch Stuart's goal, it had a touch of the Tommy Gemmell's about it, with Shay Logan turning side-on, just as the nearest Inter defender to Tommy did.
"Don't let him get onto his left", is surely what every defender says when facing Tom Rogic. In particular, every Aberdeen defender. The big Aussie is so potent with his left foot. But we all need a second option in life, and Tom's is the confidence and ability to take a chance on his right.
Stuart and Tom will both improve next season. Think about that.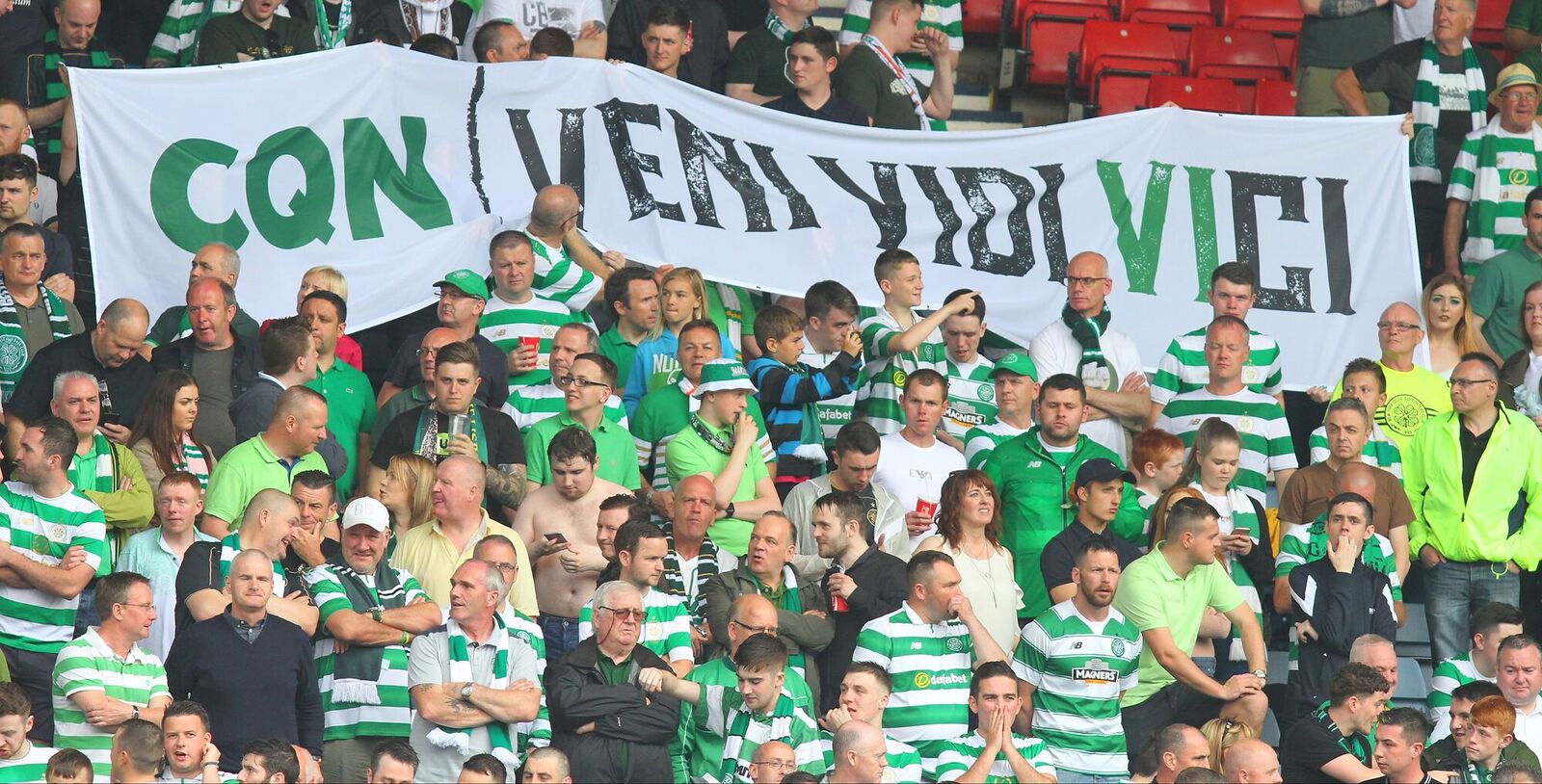 Click Here for Comments >