CELTIC go into the spring International break one point worse off than at the same time last year when Celtic went on to win the league comfortably. Challengers Aberdeen have matched their points total from the same stage last season achieving 65 points from their 31 games played.
In both this season and last Derek McInnes' side have won 20 matches, drew five and lost six. They have scored one goal more this season scoring 52 this year against 51 last season, whereas their defence has got worse, conceding 34 times as opposed to 27.
Aberdeen completed their 2014-15 campaign with 75 points from 38 games, only conceding 33 goals in the entire season – fewer than the number conceded so far this year. 
It is interesting that this dodgy Dons defending hasn't been plastered all over the press as the excitement mounted for their big challenge to Celtic.
If Aberdeen continue to match last season's points performance then Celtic would almost certainly be champions – sooner rather than later!
Aberdeen had a trip to Celtic Park after the split last season and even with their more competent defending, lost heavily by 4-0. It certainly looks like manager of the year on waiting Derek McInnes has a great deal to do to get his challenge back on track.
Meanwhile Ronny Deila's side, who ended the season on 92 points to give Celtic a 17 point winning margin, have just about matched their 2014-15 stats at this stage of the season.
Celtic have played 30 league matches and have recorded 321 victories, one few than last season. There have been two more drawn matches this year, 6 as opposed to 4 but fewer defeats with Celtic losing 3 times this season as opposed to 4 last time round, at this stage of the season.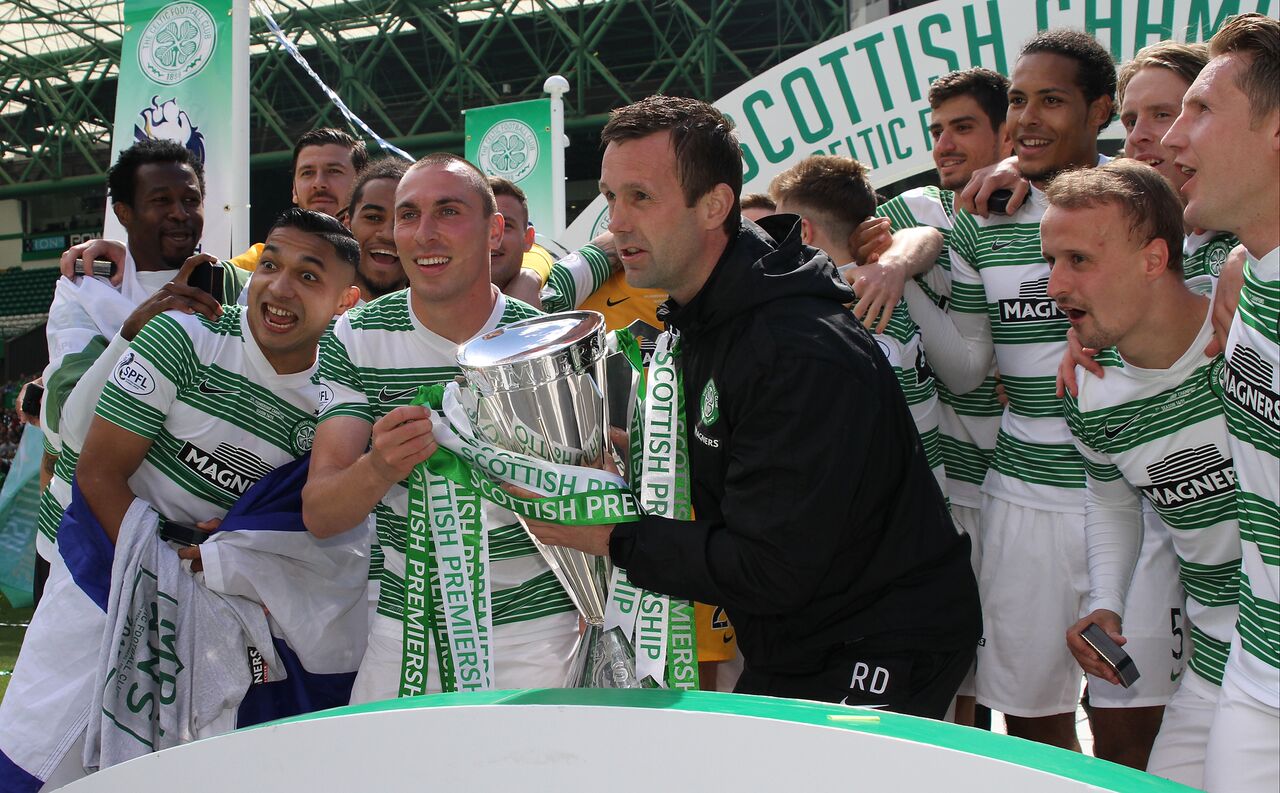 Curiously Celtic have lost two of these matches to Aberdeen, both at Pittodrie, whereas last season Celtic enjoyed a clean sweep of 4 victories over their nearest rivals.
So while Aberdeen have been able to compete with Celtic much better in the head to head matches, they have thrown away any advantaged by dropping many more points to sides below them in the league than they did in the 2014-15 season.
Celtic have scored more goals this season – 73 as opposed to 62 but have also conceded more, losing 23 goals as opposed to 15 least season.
When you consider all this it looks very likely that Celtic's dramatic victory at Rugby Park and Aberdeen' defeat – from a winning position – at Fir Park will be regarded as the crucial set of fixtures as Aberdeen's title challenge fades and Celtic strive onto 5 in a Row.
Click Here for Comments >