BILLY McNEILL is 76 today, happy birthday! Here's a story that tells you something about just how great a Celt he is. It isn't relating to lifting the European Cup, winning 9 championships in a row or managing Celtic to a historic centenary double. Rather than feature one of Billy's many Celtic 'highs' we thought it would be insightful to remember a 'low' – the day he lost his job as Celtic manager on May 22, 1991.
This is an extract from The Winds of Change, which is the follow up to Caesar & The Assassin, both available from CQNBookstore.com….
STORM CLOUDS ON A SUNNY DAY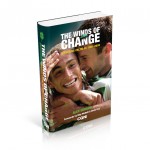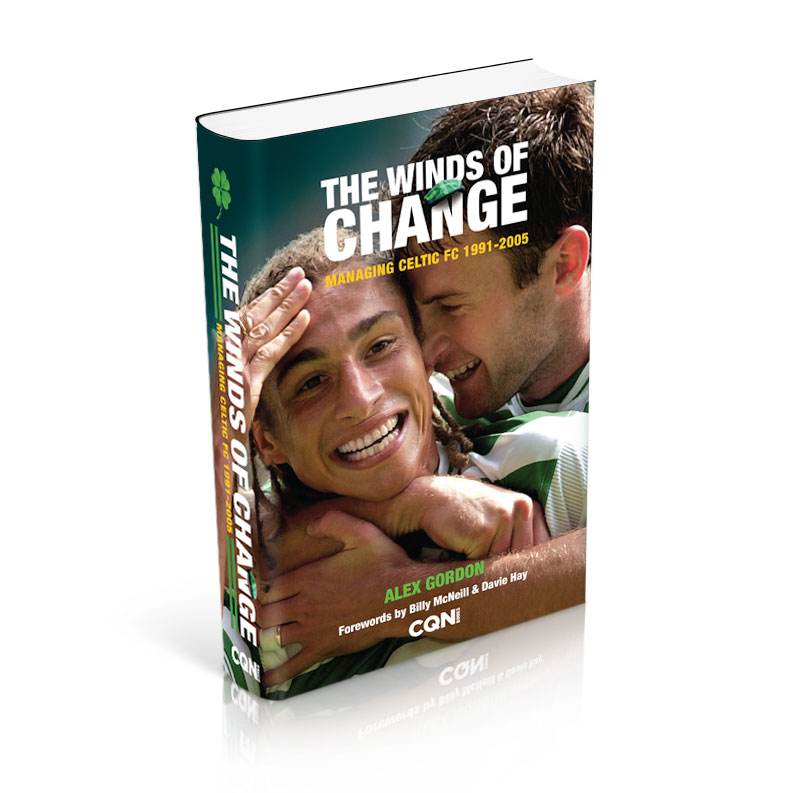 It seemed wholly inappropriate that Celtic Park should be bathed in glorious sunshine on the morning Billy McNeill was given the news he was out of a job. It was May 22 1991, almost four years to the day since he was invited back for a second stint as Celtic manager to guide the club with exuberance and expertise through their triumphant Double-winning Centenary Year.
The radiant setting in the east end of Glasgow looked more germane for a singalong carnival than a savage sacking. Outside, sweetness and light; inside, pandemonium in Paradise.
McNeill, in ruthless fashion, had been sacrificed by a panicking board who would suffer an identical and ignominious fate as their club legend in the not-too-distant future when an unlikely juggernaut by the name of Fergus McCann swept away the debris at the club.
As this extremely proud individual, holding his emotions in check, granted on-the-spot interviews in the midst of a media scrum on the steps at the front door at Celtic Park, the mood among the public onlookers was blackening with every passing moment. A Celtic board member, who had consented to the removal of Billy McNeill as the club manager a couple of hours earlier, smiled wanly at his ex-employee as he made his way past him and through the gathering throng en route to a swift and, no doubt, welcome getaway.
Suddenly, without warning, the director was confronted by an irate observer who, it was evident, wasn't quite in agreement with the actions taken by him or the other five members of the decision-makers at the club. McNeill acted swiftly. Instinctively, he shot out an arm to come between startled individual and would-be inquisitor. 'Now, now, there's no need for that,' he said. 'We're all disappointed, let's leave it at that.'
It was a remarkable and spontaneous display of guardianship by one human being to protect another. In an instant, the sting had been taken out of an awkward moment and the Celtic director had the good grace to look embarrassed as he shuffled off towards his car.
No-one who understood the qualities within McNeill would have been one bit taken aback by his selfless act. He had just lost the job he loved and possessed enough savvy to realise he had reached the inevitable and indisputable point of no return. There would be no third comeback to his spiritual home for the club's most iconic captain. It was all over. 'I think I should have been treated with a little more respect,' he reflected years later. It was a masterly understatement from McNeill.
To this backdrop of bedlam, Celtic, without a plan and devoid of direction, set about looking for a new manager, their eighth appointment in one hundred and three years. It would be a colossus of a task to follow giants such as Willie Maley, Jimmy McStay, Jimmy McGrory, Jock Stein, Davie Hay and, of course, Billy McNeill, who had been in charge on two occasions. Only the unfortunate McStay, the custodian between the war years of 1940/45, failed to win a trophy. Among them, the other five contributed seventy-four pieces of silverware.
The next six Celtic managers would muster a mere four for their efforts over a disastrous nine-year period as fate hit the pause button on success at Parkhead. The notable exception was Wim Jansen, who, in his solitary year, stylishly delivered the League Championship and a League Cup in season 1997/98.
*From THE WINDS OF CHANGE, Managing Celtic FC 1991-2005, published by CQN Books. You can order a copy from CQN Bookstore HERE for the reduced price of only £13.99 and you will receive a free copy of CQN Annual, issue 3.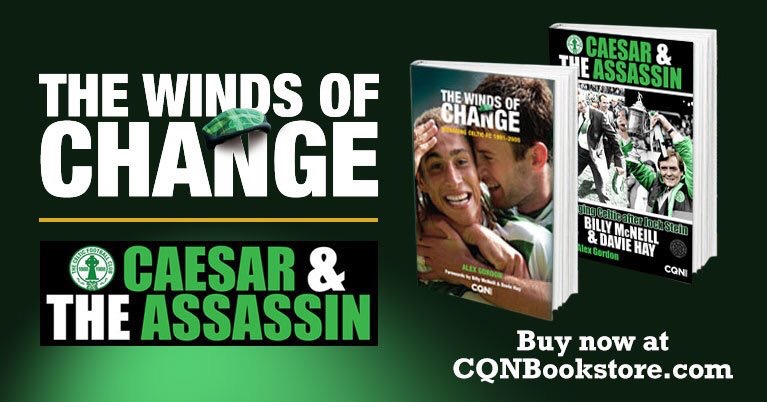 Click Here for Comments >