'THE RANGERS' tonight issued the most remarkable statement ever released by a Scottish football club. Celtic blogger James Forrest has voiced the astonishment among the Celtic support on reading this narrative, which looks more like a declaration of war than anything else. His feature on The Celtic Blog is priceless.
Paul67 on Facebook simply said: "Never let a jaked loon issue club statements."
This weekend this 4 year club has done the following:
Declared through their Glib and Shameless Lair Chairman Dave King that the last four titles won by Celtic are invalid because Rangers weren't there. SFA CHARGE OF BRINGING GAME INTO DISREPUTE TO FOLLOW.
Made a hasty statement within minutes of losing their first ever Scottish Cup Final which was as notorious for what it didn't say as what it did. GAME, DISREPUTE ETC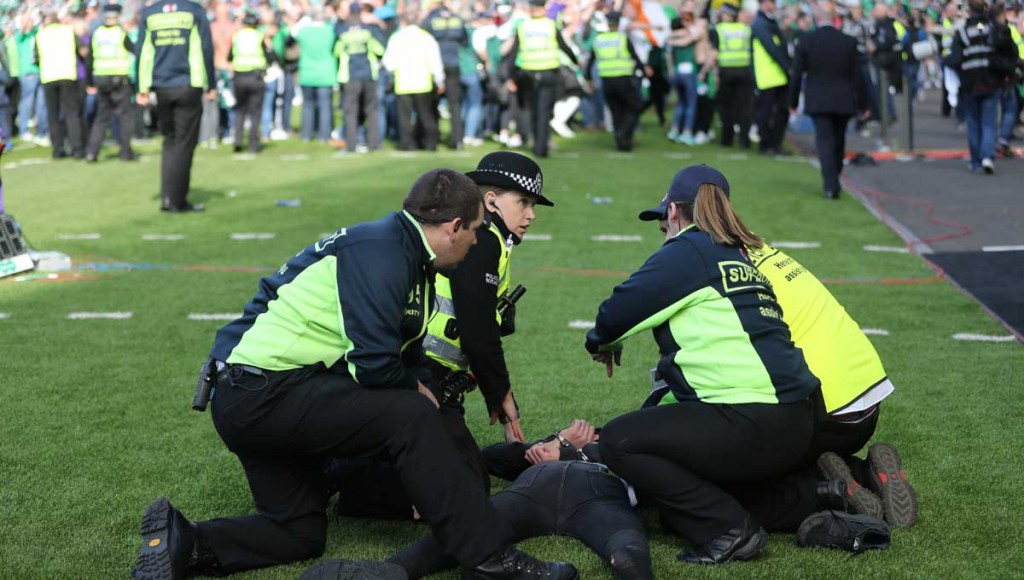 Issued a further statement today attacking Hibs, the SFA, Motherwell, a BBC journalist not at the match, the First Minister and just about everyone else they could think of. BIG DISREPUTE CHARGE.
In their two statements – one more incredible that the other – they failed to mention the sickening sectarian chanting and sectarian abuse from their support directed towards Hibs players and their manager, the former Celtic player Alan Stubbs. SFA MUST DEAL WITH THIS SECTARIAN CHANTING BY THE VAST MAJORITY OF THEIR SUPPORTERS.
They also failed to condemn their own fans for entering the field of play to confront the celebrating Hibs fans and enter into scene of sickening violence.
And what about their own official seen aiming a kick at a Hibs player just outside their own technical area. THIS SHOULD BE A POLICE CHARGE.
And of course there was no mention in either statement about the use of flares by their supporters at hamden yesterday. Remember the media jumping up and down with rage because Celtic supporters set off a a few flares at Stranraer?
So how is tonight's maddest ever Sevco statement being received on other fans forums around Scotland. We thought we'd find out…
HIBERNIAN – HIBS.NET
"They're embarrassing themselves now – they need to leave it alone and let the authorities deal with it."
"Any club's supporters would have done the same."
"I admit, I love the press releases from Rangers. It's like they're written by your everyday angry fan. Nothing professional about them whatsoever. It's as if each member on Follow Follow pulls out a raffle ticket and take it in turn to release a statement."
"Have they been on the Buckfast down at Murray Park? So much hypocrisy in one statement. This is quite an unbelievable slanderous statement, especially given the 'heat of the moment' has passed."
"Not even Vladimir Romanov came out with anything that bonkers."
"See the history they "bought"?? Someone should dig it out and read it. Presented their European Cup winners cup in a broom room under the Nou Camp cause their fans were rioting outside."
"This is like something that Goebbels would be proud of. Seriously Jeez."
HEARTS – HMFC KICKBACK
"That statement looks like the first draft of an angry email that you write when you are absolutely furious. But then if you are a sensible person you go for a cuppa, calm down and edit it before hitting send."
"For once they actually were the less guilty in something but the ranting tone of entitlement is pathetic."
"This is the people that purport to be the same club who's fans wrecked Manchester and had the European Cup Winners Cup presented in a dressing room."
"The problem with that statement is they don't condemn their own fans. The "they were provoked" is not a defence and that passage undermines the overall effectiveness of the statement"
ABERDEEN  – AFC CHAT
"That statement HAHAHAHAHAHAHAHAHAHHA – THE ABSOLUTE SEETHE GOING ON"
"Read the statement three times, it gets better with every read."
"That statement is baffling. It's as if they have forgotten that Rangers fans themselves are guilty of "assaulting" opposition players."
"F*** me that statement reads like a f***ing forum post. Total boomers."
"The Huns are absolutely spewing hahaha."
"They acknowledge a tiny minority of their fans entered the pitch but fail to acknowledge the majority embracing their sectarian ' values'."
"Deflection at its finest."
"Hibs will get hammered (and rightly so) but so should the Huns."
DUNDEE UTD – ARAB LEAGUE
"Boy do The Rangers have a massive chip on their shoulder or what?"
"Why instead of focusing on the Hibernian supporters and demanding prosecutions and bans do Rangers begin the process of identifying their fans and thugs and banning them? After all there were many of them and they instigated the violence."
"I think the SFA should severely censure Rangers fc for making spurious and unfounded allegations."
MOTHERWELL – MOTHERWELL MAD
"See the Rangers are moaning about there players and staff being assaulted and their fans showed remarkable constraint. I must be blind cos I saw a good few 100 of their own fans on the pitch at the end. time for the SFA to clamp down"
INVERNESS  – CALEY THISTLE ONLINE
"Plenty of videos going around of the zombies in full battle mode, can't pin this one solely on Hibs, and the Sevco statement was a complete nonsense, no 'restraint' being shown by the gallant bears."
"Not a single adverse comment from anyone on BBC Scotland about the constant illegal sectarian singing, that in itself is a disgrace on the part of the national public service broadcaster."
And so say all of us.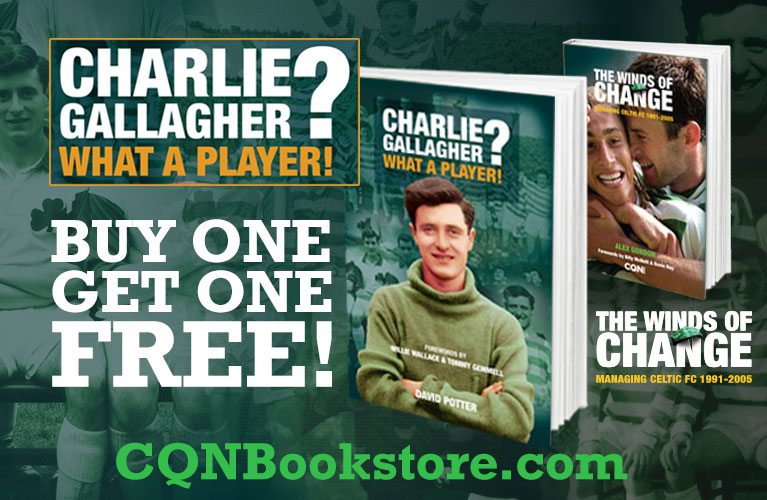 Click Here for Comments >