Twas the night before Christmas, when all thro' the house
Not a creature was stirring, not even a mouse;…..
The children were nestled all snug in their beds,
While visions of sugar plums danced in their heads
Tomorrow we will learn if the Supreme Court decide in favour of HMRC or Rangers' liquidator, BDO, on the Big Tax Case, which saw the former club pay dozens of players, managers, other clubs' managers, and executives, millions of pounds through Employee Benefit Trusts (EBTs) without paying Income Tax.
EBTs were designed to allow employers to assist staff with crisis loans.  Most organisations do this at some point.  If the sum is small enough ("Here's £20 from petty cash to put fuel in the car"), the payback period brief enough ("Here's £500 until payday"), or the organisational oversight not too onerous ("The boss says you can have this, pay it back when you get the insurance money through"), such agreements are often informal.
If the above conditions do not apply, the employer would need to setup a Trust, whereby it could pay the loan, which would then be repaid.
Employee Benefit Trusts were not introduced as a way to allow millionaires to avoid paying the Income Tax and National Insurance but they were exploited in exactly this manner by Rangers, whose liquidators continue to spend creditors' money to in the hope of avoiding tax which will never fully be paid from the limited Rangers' creditors' pot.
If BDO are successful, tomorrow you will see many poor and disadvantaged celebrate the triumph of the rich, who have reduced money available for public services, welfare payments, health, education and even defence.  The pitiful will toast the pitiless.  You may despair at their lack of awareness.
I hope this doesn't happen.  I hope Income Tax hasn't been optional for the rich all these years.
If HMRC are successful, those millionaires may find themselves with demands for the payment of Income Tax.  The public purse may be in line for a small windfall.
It will not have escaped your attention that, in this circumstance, Rangers used unlawful tax arrangements for many years.  Arrangements that were not legally available to other clubs.  We will explore this in another blog later today.
But let's not get ahead of ourselves.  Christmas doesn't always come; you might be onto (sugar) plumbs.  Tax may be optional.
NEW CQN PODCAST WITH SFA PRESIDENT ALAN RAE OUT NOW!
Episode 2 of 'A Celtic State of Mind' finds Paul John Dykes and Kevin Graham discussing a variety of topical subjects concerning Celtic Football Club, including:
* Callum McGregor: The Youth of Today;
* Death of the Cult Hero;
* Norwegian Wood – Ronnie Deila's Exit Interview;
* Farewell to The Stone Roses;
* Hillsborough: The Truth.
Paul John Dykes also chats to SFA President, Alan McRae, to challenge him over recent comments made about Celtic's domination of Scottish football.
Connect with A Celtic State of Mind @PaulDykes and @CQNMagazine or just listen using the link below…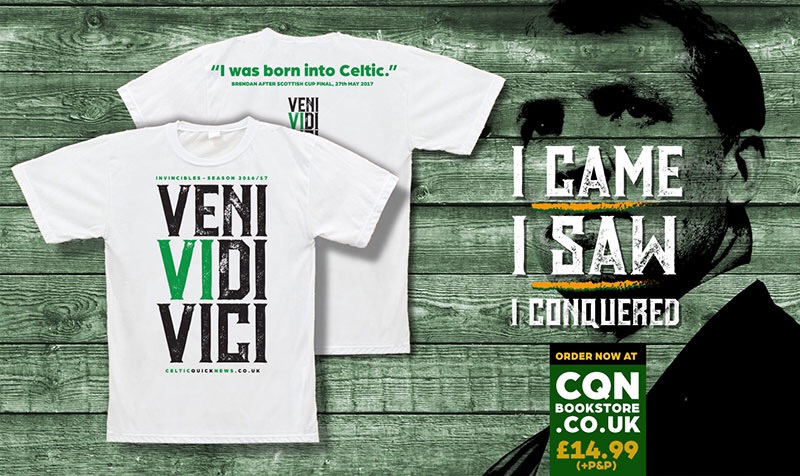 Click Here for Comments >