THIS is the time of the season when awards are being handed out and CQN would like to add two of our own – to Celtic's Non-Manager of the Year and Celtic's Non-Player of the Year.
The first honour goes to Eddie Howe, who was the Hoops hierarchy's priority target to be named as Neil Lennon's long-term successor.
The Northern Irishman departed Parkhead on February 23 2021 – two days after an unacceptable 1-0 loss in Dingwall to relegation-threatened Ross County – and the pursuit of the former Bournemouth boss, who had been out of work for seven months, kick-started almost immediately.
John Kennedy had been tasked with seeing the team over the line for the last 10 games of a disastrous campaign that saw the Hoops limp in without silverware for the first time in 11 years.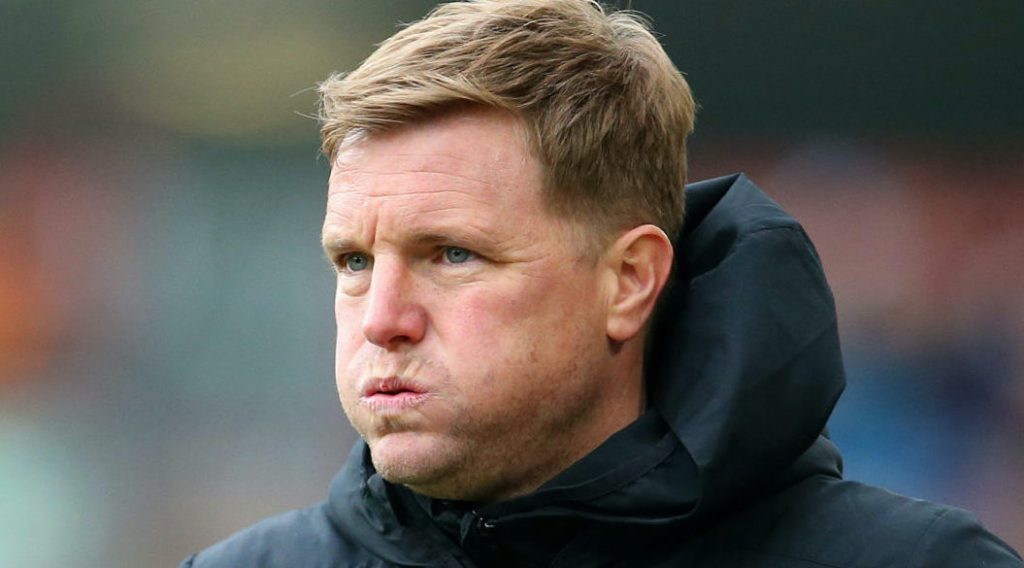 NO-GO HOWE…Englishman Eddie Howe knocked back the manager's job at Celtic.
Three months were spent on attempting to convince Howe that his future lay in the east end of Glasgow before outgoing chief executive Peter Lawwell pulled the plug.
Attention was switched to a Greek-Australian managing in Japan and, on June 10, Ange Postecoglou accepted the role as Celtic manager.
CQN would now like to take the opportunity to thank Eddie Howe for his fatal hesitation. He did return to the dug-out at Newcastle United on November 8 and sampled his 100th Premier League managerial defeat in the 5-0 thumping from Manchester City at the weekend.
Next up, we would also like to show our gratitude to Australian international midfielder Riley McGree who knocked back the opportunity to join Postecoglou's revoltion in January.
The 23-year-old playmaker was linked strongly with a switch to Parkhead after an impressive 14-month loan spell at Birmingham City from MLS franchise club FC Charlotte.
ALL-GO POSTECOGLOU…the Greek-Australian was appointed Celtic manager in June.
A £3million deal was reported to be in place, but McGree rejected a reunion with the manager who introduced him to international football.
Instead, the player opted to join Middlesbrough in the hope of the Riverside outfit achieving promotion to the top flight at the end of the season.
Postecoglou, as reported in CQN on January 14, said: "It's an indication for me that this isn't the right place for him.
 "It works both ways as I only want players who want to be here.
"I won't try and convince any player to come and sign for this football club. I won't.
"If they can't see the opportunities that exist here then that's part of the deal for me. The ones we have signed all wanted to come here.
"It's an easy decision. Everyone has their own free will to decide what's best for them.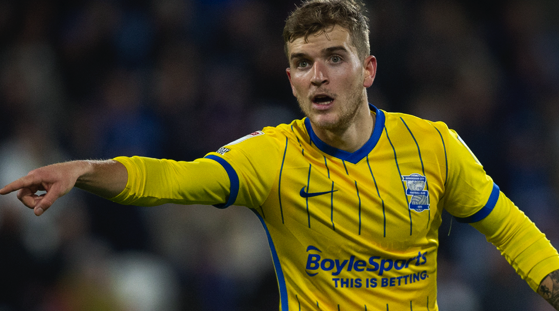 NO-GO McGREE…Australian midfielder Riley McGree rejected Celtic for Middlesbrough in January.
"But I'm not going to sell this club to anyone on its virtues.
"If they can't understand that in the first place they're probably not worth talking to from my perspective."
The Hoops chief added: "With Riley McGree, there weren't a lot of discussions. There was a bit of interest, but when it's clear to me that they don't want to come to us it's fine.
"He's one of a number I'd have spoken to in the last six months that didn't end up coming for a variety of reasons.
"If it doesn't work out then it doesn't work out and it's fine.
"He's a player I know well and it came across my path that he may be available.
"I had a discussion with him and then he obviously decided he wanted to take an opportunity elsewhere.
"It wasn't anything too drastic for us. It was a discussion with a player I know well and it was an interesting proposition.
ALL-GO O'RILEY…midfielder Matt O'Riley arrived from MK Dons in January and is seen celebrating his strike for Celtic's third goal in the 4-1 win over Hearts at the weekend. 
"But it didn't work out. He moves on and we move on."
Asked if McGree's decision was purely down to cash incentives, Postecoglou answered: "I don't know, mate. To be honest, I don't care."
Six days later, the Celtic boss signed midfielder Matt O'Riley in a £1.5million swoop on English third-tier club MK Dons.
It seems obvious that move would never have materialised if McGree had moved north.
Meanwhile, the player will have to wait at least another year before he performs in the Premier League after Middlesbrough, with McGree in the team, saw their chances of a promotion play-off place demolished in a 4-1 loss at Preston at the weekend.
CQN, then, would like thank Eddie Howe and Riley McGree for knocking back the opportunity of coming to Glasgow.
It appears everyone of a Celtic persuasion is more than satisfied with the work done by Ange Postecoglou and Matt O'Riley.
Click Here for Comments >