Love this! Watch to the end #Celtic #BetfredCup #Champs pic.twitter.com/sxTf89zixc

— Dominique McDevitt (@dominiquemcd) November 27, 2016
BERTIE AULD has explained his impromptu jig of joy at Hampden on Sunday.
The legendary Lisbon Lion was caught on video going through an energetic celebration routine in a sponsor's box at the national stadium.
Auld said: "Big Jock Stein always told us as Celtic players to be entertaining.
"The supporters around the box were all having a wonderful time as they were watching our team beat Aberdeen 3-0 on their way to lifting the League Cup.
"They were singing and dancing and our legendary manager's words came back to me, so I decided to join in.
"I might not be playing any more, but I still like to entertain.
"Remember, I'm a Celtic fan, too. My team were doing the business out of the field and I simply got caught up in the atmosphere.
"Mind you, at 78, I should watch what I'm doing or there will be no chance of me being invited on Strictly Come Dancing!"
Auld, though, was serious about what Brendan Rodgers has brought to the club in just over six months.
He added: "Brendan has got the place jumping again.
"The fans are loving what they are seeing and it's like the Celtic team we all know and love.
"They are bringing colour to the football scene, playing attractive stuff and there is always the plus side of winning a trophy.
"I'm convinced this is just the start of some really good times under the new manager.
"Hopefully, I'll be able to dust down my dancing shoes on a few more occasions during the campaign."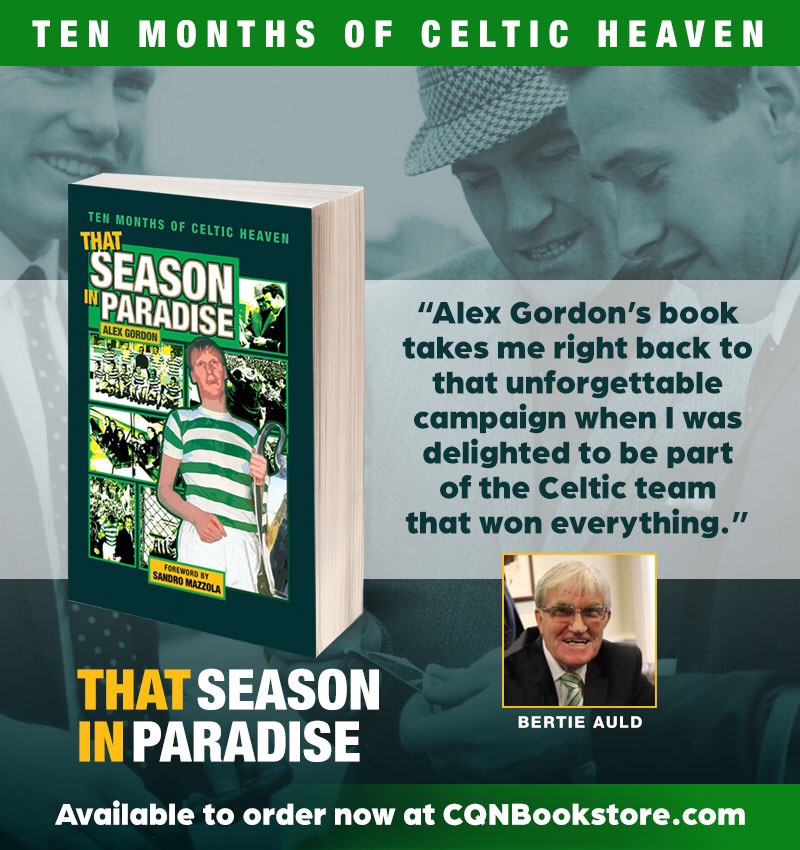 Click Here for Comments >