CQN continues its EXCLUSIVE series to salute Celtic's Greatest-Ever skipper Billy McNeill.
Author Alex Gordon, who has had fifteen Celtic books published, including 'Caesar and The Assassin' and 'Lisbon Lions: The 40th Anniversary Celebration', interviewed many of the club legend's team-mates and opponents for his tribute tome, 'In Praise of Caesar', which was published in 2018.
Over the next week or so, CQN will publish a selection of edited memories. Today Frank McGarvey has his say.
Please enjoy.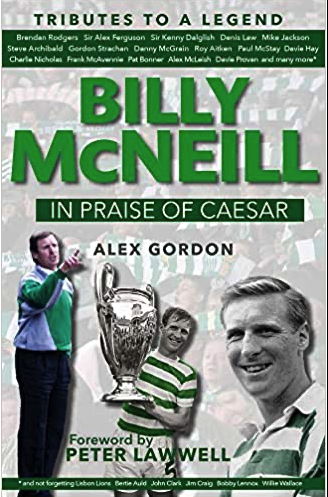 BILLY McNEILL paid me one of the most remarkable compliments of my life when he said: "Frank McGarvey was so good he could have played in any Celtic team at any time."
Long after my career had been over, my former manager made those glowing comments in a book and I had to read them twice to make sure I wasn't imagining things. That wonderful man always had the ability to make me feel ten feet tall.
If it hadn't been for Billy there is every likelihood I would not have signed for the club that had always been nearest to my heart as I grew up in the Glasgow housing scheme of Easterhouse, about five miles from Celtic Park. As a kid, I played a lot of football in the vicinity, but there was never the whiff of interest from Celtic.
However, back in March 1980, Billy McNeill was prepared to shell out the biggest transfer fee in Scottish football history to sign me from Liverpool. There was only one snag, Alex Ferguson, my former manager at St Mirren, was eager to get me to join him at Aberdeen.
I loved and admired Billy and Alex. What was I supposed to do? I knew I had to get the decision absolutely spot on; there would be no turning back.
ACTION MAN…Frank McGarvey drives forward in usual fashion.
Liverpool had bought me from the Paisley side for £300,000 less than a year beforehand and then ignored me and stuck me in the reserves. It didn't seem to matter what I did in the second team; the top side were so successful that I just couldn't get a chance to get in and show what I could do.
I was frustrated and, I have to confess, lonely. I was living in Formby, but I was growing increasingly homesick. I wanted back up the road and I had a meeting with the Anfield gaffer Bob Paisley. He explained I would have to be patient, but I had made up my mind I was going home.
Celtic and Aberdeen had monitored the situation and both were willing to pay the £250,000 fee Liverpool were looking for. It was down to me to choose.
Billy McNeill and Celtic? Or Alex Ferguson and Aberdeen?
I met my old Saints boss in an Italian restaurant on Glasgow's Great Western Road and we had a fairly detailed discussion. He laid it on the line, his plans for me at Pittodrie, where I would fit into his first team, how the side would play, his ambitions for the Dons, everything.
SIGN HERE, PLEASE…Frank McGarvey pens his Celtic contract while Billy McNeill and John Clark look on.
Alex Ferguson can be a determined character, just in case you hadn't already heard! And very persuasive. I listened to him and I have to admit I was very impressed. After being a forgotten man at Anfield, suddenly I was very much a wanted man at Aberdeen. And Celtic.
I explained to Alex Ferguson about my situation with Billy McNeill and I couldn't make any promises until I had spoken to him. Alex still tried to persuade me Aberdeen were the better choice. He made the point there was more of a chance of me being successful and winning honours at Pittodrie.
He emphasised the strength of the team with international players such as goalkeeper Jim Leighton and central defenders Alex McLeish and Willie Miller. They were the very cornerstone of the formation of the line-up and it seemed more than obvious the club were on a firm footing. And I knew all about the manager's strengths after our years together at Love Street.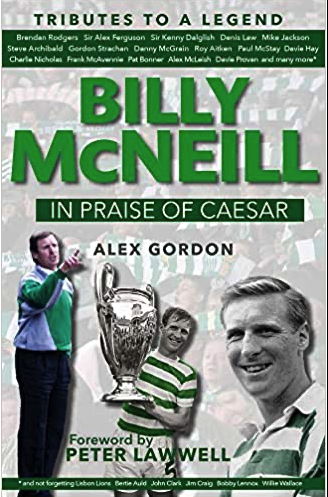 He had a relentless drive to succeed and it would have been all too easy to follow his thread of thinking. I told him, though, I had given my word to Billy McNeill that I would discuss the matter with him and I hoped he understood. I'm not sure he did.
I met Billy McNeill in his manager's office at Celtic Park. Sitting beside him that day was John Clark, his defensive partner in the team that had won the European Cup in Lisbon in 1967. I was aware I was in the presence of not one, but two very special people.
Sitting in the restaurant with Alex Ferguson, my mind said Aberdeen were the wise choice. Sitting in front of Billy McNeill and John Clark, two absolute legends of my boyhood favourites, I was veering in their direction. I admit I was in a quandary. Both clubs and their managers had strong appeal, but I knew I had to make a decision and stick by it.
Once I had committed, my new club could be certain I would give them everything. It didn't seem fair to Celtic or Aberdeen to keep them waiting, I had far too much respect for Billy McNeill and Alex Ferguson.
I chose Celtic – and that was down to Billy and my heart.
* DON'T miss our EXCLUSIVE CAESAR CHRONICLES as Billy McNeill's team-mates and rivals pay homage to a Celtic legend – only in your champion CQN.
Click Here for Comments >