CQN continues its EXCLUSIVE series to salute Celtic's Greatest-Ever skipper Billy McNeill.
Author Alex Gordon, who has had fifteen Celtic books published, including 'Caesar and The Assassin' and 'Lisbon Lions: The 40th Anniversary Celebration', interviewed many of the club legend's team-mates and opponents for his tribute tome, 'In Praise of Caesar', which was published in 2018.
Over the next few days, CQN will publish a selection of edited memories. Today Jim Craig has his say.
Please enjoy.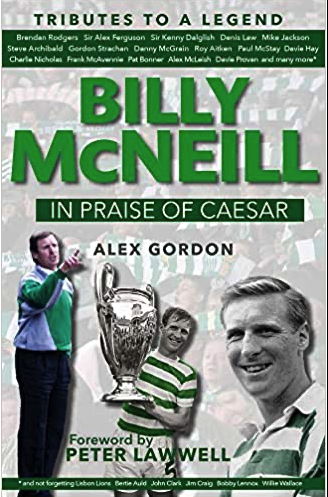 THERE was a spring in Billy McNeill's step as he bounded out of the front doors of the five-star Palacio Hotel and skipped onto the Celtic team coach.
Sitting in a seat beside the entrance to the bus was chairman Robert Kelly. He didn't smile a lot and he wasn't making an exception at this particular moment. Big Billy was grinning from ear to ear.
"Apologies if we made a bit of a noise last night," said our captain. "The boys let their hair down a little bit. I tried to make sure it didn't get out of hand."
Kelly, stony-faced, glowered ahead and grumbled: "I don't know what you've got to celebrate."
Billy looked at the chairman and realised he was deadly serious. There wasn't even the faintest trace of mirth. Billy knew the club chief well enough not to bother talking him out of his sullen mood. That was Kelly, though. He thought Celtic should win every game.
Billy shrugged his shoulders and moved up the bus to sit beside his team-mates who were in a slightly more jovial mood. And why not?
Celtic had just won through to the quarter-finals of the European Cup.
CRUNCH…Jim Craig launches into a tackle on Inter Milan striker Renato Cappellini that brought the Italian club their penalty-kick in Lisbon.
It was November 13 1969, the morning after we had played the mighty Benfica, Eusebio et al, at the spectacular Stadium of Light in Lisbon and we had got through on the toss of the coin. By the way, that was the last time European's football bosses, UEFA, used that method to settle a tie when the teams were equal and goals away counting double didn't come into play.
We had won 3–0 at Parkhead a fortnight earlier and had lost by the identical scoreline in the Portuguese capital. We were still locked at 3–3 on aggregate following thirty minutes of extra-time. Penalty-kicks would be introduced the following year, but this one would be settled by our skipper's skills at calling correctly between heads and tails.
At the end of the game, with the Benfica fans in an absolute fervour, the players of both teams were ushered to their respective dressing rooms. Dutch referee Louis van Raavens asked for our captain to join him in the match officials' HQ, a small grey concrete room. Benfica's Mario Coluna was also summoned to take part on behalf of the hosts.
A couple of UEFA officials were also crammed into the area. Nerve-wracking? You better believe it. No one said a word in our dressing room. It was similar in the Benfica room. Both sets of players were anxious to discover who was going to get through to the next stage.
It's a game of chance and hardly an ideal way to settle the outcome of three-and-a-half hours of football between the champions of Scotland and Portugal. Remember, these were the good old days when you actually had to win your country's championship to get into Europe's most prestigious competition.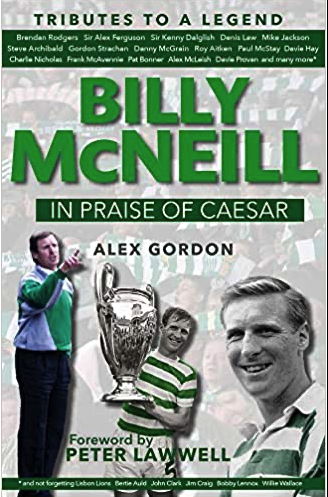 The silence was eerie within the bowels of that massive stadium, but we could hear noises from the hysterical fans still in the ground. Inside, the referee's room all was quiet, too. And then there was this mighty roar.
"You beauty!" It was unmistakeably our captain's voice. Only moments later, the door burst open and Billy came hurtling into the room. We were all jumping up and down, cuddling each other. We were through and at that moment that was all that mattered.
When things calmed down, Billy told us the match official from Holland had produced a coin and our fate would be decided by a spin and a call. Billy had the right to choose first after winning the initial toss. He had plumped for 'heads'. Van Raavens flipped the coin and it came down the way Billy guessed.
Now he was put on the spot again. Did he want to call heads once more? Or would tails be more likely? I don't know how Billy felt at that moment, but the nerves of his colleagues were reaching snapping point. Billy went for heads again. The coin spun in the confines of the referee's room, came down and hit the floor, rolled and finally came to rest.
Van Raavens, McNeill and Coluna raced to see how fortune would decide this epic encounter. Heads! 'You beauty!'
So, could you blame Billy for dancing out onto the Lisbon street the following morning to catch the team bus on our way to the airport?
None of his team-mates did. Maybe if our chairman, a bit of a perfectionist, had played that evening in the Stadium of Light, he would have known why his team's players believed they had every right to celebrate.
Click Here for Comments >