CQN continues its EXCLUSIVE series to salute Celtic's Greatest-Ever skipper Billy McNeill.

Author Alex Gordon, who has had fifteen Celtic books published, including 'Caesar and The Assassin' and 'Lisbon Lions: The 40th Anniversary Celebration', interviewed many of the club legend's team-mates and opponents for his tribute tome, 'In Praise of Caesar', which was published in 2018.
CQN are publishing a selection of edited memories. Today Inter Milan striker Sandro Mazzola has his say.
Please enjoy.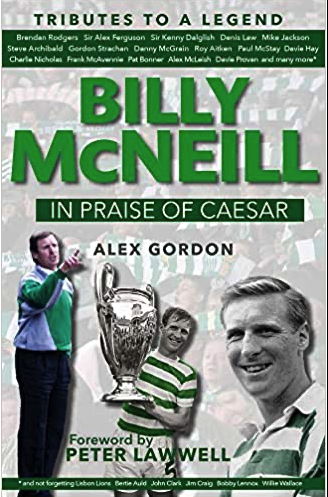 I REMEMBER well Billy McNeill's performance against Internazionale Milan in the European Cup Final in the Portuguese capital in 1967.
Helenio Herrera, our manager, went to Scotland to check on Celtic in person. He noted all their players, their strengths and their weaknesses. He told us of the Celtic captain and his ability in the air. To be honest, this did not worry the Internazionale players because we played our football on the ground.
High balls, even at corner-kicks, would have been most unusual to our style of football.
However, Billy McNeill was, indeed, majestic. A very capable centre-half who played it very simple. When he got the ball he would pass it to his team-mates in the middle of the park. We tried to put pressure on Celtic, but on this day we were not to be successful.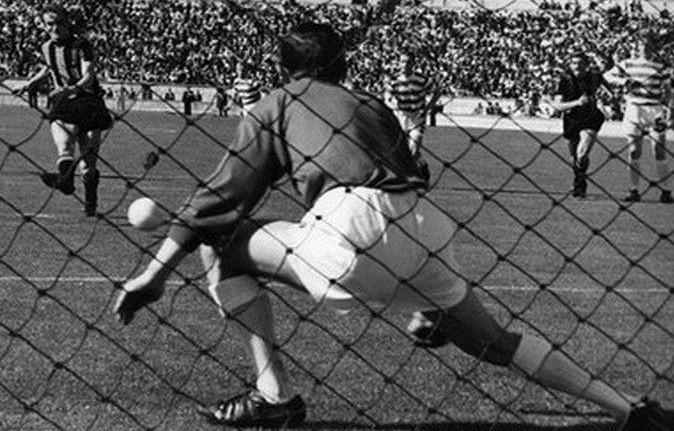 ON THE SPOT…Sandro Mazzola strokes a perfect penalty-kick past Ronnie Simpson to give Inter Milan an early lead in the Lisbon classic encounter.
We were also informed to expect him to be hard, but fair. There were many defenders in that era who didn't perform with a lot of discipline. They were not too fussy about how they won the ball when they challenged an opponent. Billy McNeill, we were reassured, was not one of these players. It is always good for a forward player to hear this news.
When Helenio Herrera came back from watching Celtic, he also brought a tape with him.
The players watched the film of them in action and we weren't particularly impressed. I thought: "These guys are mediocre."
So, we possibly did not give them the full respect they were due. We had won the European Cup in two of the previous three years and we had beaten Real Madrid, the 1966 winners, en route to Lisbon. We were the favourites.
EUROPEAN CONQUEROR…Billy McNeill with the glittering prize.
We believed it would be an easy game. That was the biggest mistake we could possibly have made! When I scored with my penalty-kick early in the match, I thought that would allow us to slow the pace of the game and dictate the tempo. We did this every week in Italy.
The Celtic players would not allow us to do this. They refused to let us play our normal game. Celtic were superhuman and I have never known a team with so much energy. You could say they took us by surprise. However, we had no complaints about the result. They beat us fair and square.
Billy McNeill has been a magnificent ambassador for Celtic for many, many years.
* DON'T miss our EXCLUSIVE CAESAR CHRONICLES as Billy McNeill's team-mates and rivals pay homage to a Celtic legend – only in your champion CQN.
Click Here for Comments >