Here's the problem: this is a can of worms. If contagion was limited to Sir David Murray and other Murray Group executives, there may be more "appetite" to analyse what went wrong and what to do about it.
Rangers were a rogue football team, operating a tax scheme out with the law, failing to disclose appropriate documentation to HMRC, the SPL and SFA. Legal responsibility for the club's actions lies with all directors, not just the majority owner. They have collective responsibility to ensure business is conducted appropriately. David King, Paul Murray, Alistair Johnston and former SFA president Campbell Ogilvie, were all Rangers directors during the EBT and DOS years.
The SPFL (formerly SPL) are also implicated. They set terms of reference for what became the Lord Nimmo Smith Commission, then amended those terms to only include matters which were, at that time, regarded as legal, explicitly excluding matters already confirmed as illegal.
They then failed to present evidence to Nimmo Smith of the five matters Rangers admitted guilt on during the First Tier Tribunal process, preferring only to present matters that were in dispute, but (temporarily) found in Rangers favour.
Having done this, they instructed their lawyer not to ask for an opportunity to appeal if the pending HMRC appeal was upheld. Instead, closing the book on a procedural appeal.
The SFA executives side just along the corridor from their SPFL counterparts. Yesterday they issued a remarkable statement:
"Specifically, Senior Counsel was asked to anticipate whether a determination in favour of HMRC, as announced today, could imply that there had been a breach of the Scottish FA's Disciplinary Rules as they applied at the time of the EBT payments.
The clear opinion of Senior Counsel is that there is a very limited chance of the Scottish FA succeeding in relation to any complaint regarding this matter".
I refer you to SFA Disciplinary Rule 71, Article 94.1:
"No recognised football body, club, official, Team Official or other member of Team Staff, player, match official, or other person under the jurisdiction of the Scottish FA shall bring the game into disrepute."
They are asking you to believe that Senior Counsel told them no Rangers official brought the game into disrepute as a consequence of this matter. A matter which has left over £100m debt and hundreds of creditors unpaid, saw 55 players incorrectly registered, and one of the largest clubs in the country liquidated – the consequences of which will be permanent, no matter your view on Newco/same club.
All for an issue which Rangers directors gave evidence in court that the EBT scheme was undertaken to allow them to sign players they would otherwise be unable to pay. Ensuring an illegal sporting advantage.
Possible SFA sanctions for this include fines of up to £1m and/or expulsion from the game.
Sorry, but this is not a tenable position. The game was massively brought into disrepute; to issue a statement claiming otherwise just adds the stench of cover up to an already dreadful state. And bringing the game into disrepute is just scratching the surface, without going into consequences of the club's actions on competitions.
I question the scope and remit given to Counsel, which was clearly limited in order to make it possible to deliver this statement. Who issued that scope and why it blinded Counsel to the clear matter of disrepute is another question to answer.
Executives at Hampden will have scoured news coverage this morning in the hope that this this will blow over. Scottish newspaper, TV and radio coverage is irrelevant. Instead, they should be looking to establish a recovery position for our game. This is not finished.
Those implicated by the contagion – the "heavily conflicted" do not get to decide that no action is to be taken; Scotland is not yet a Banana Republic.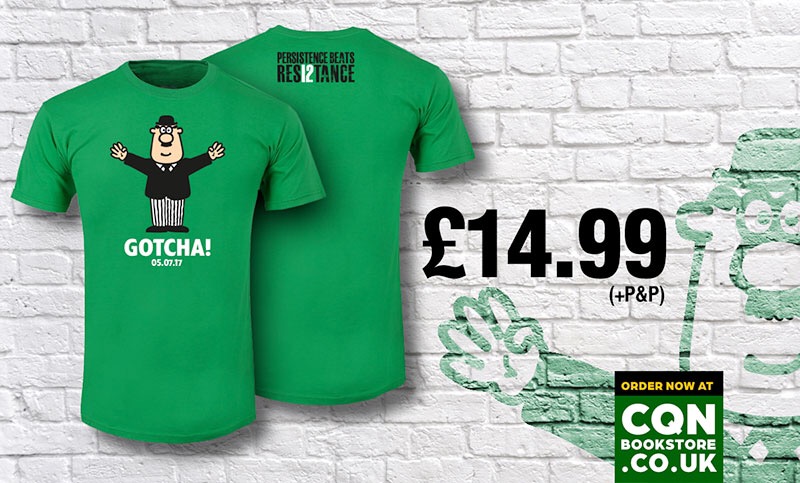 Click Here for Comments >