THE 38th anniversary of the passing of Celtic legend Jock Stein, at the age of 62, was marked by CQN yesterday.
In an exciting in-depth analysis, CQN will spotlight the astounding Celtic managerial years of Big Jock, his extraordinary impact on the club and his remarkable legacy.
Author Alex Gordon, who has written fifteen publications on Celtic, including '50 Flags Plus One', 'Lisbon Lions: The 40th Anniversary Celebration' and 'Celtic: The Awakening', has opened his book files on the Parkhead great for an EXCLUSIVE twenty-one part series.
Today, in Part One of our fascinating look back at these landmark times in the annals of fame at a momentous football club, we kick off with Jock Stein's arrival as Jimmy McGrory's successor in March 1965.
Please enjoy.
WITH extreme courtesy, Jock Stein stepped aside and pushed open the door of the dressing room to allow the elegantly-dressed individual in the camel-haired coat, smart dark suit and shiny black brogues to pass through as he made his exit.
Big Jock then made sure the door was shut tight before he turned to the assembly of footballers preparing for kick-off.
He motioned with his right hand, the thumb protruding, over his shoulder and instructed them: "Right, you can forget everything he has just told you. You don't listen to the likes of him."
The gentleman on the receiving end of the not-so-subtle putdown was Celtic chairman Robert Kelly, who would later be knighted for his services to football.
Broomfield Park, the rundown, ramshackle premises of Airdrie, on a grey Wednesday evening in March 1965, was the unlikely setting for a football legend to be born.
WELCOME BACK TO CELTIC, Mr STEIN…John Hughes, who scored the first goal of the new Jock Stein era, shows the manager some nifty footwork at training at Barrowfield.
Jock Stein had just taken charge of the Parkhead side, replacing the man who is still the club's all-time leading goalscorer, Jimmy McGrory.
Bertie Auld was stripped and ready for action that evening and recalled: "Jock was immediately telling us all we would do it his way, he was the boss and no-one else.
"Robert Kelly was prone to visiting dressing rooms before games and delivering a sermon to the players. Quite rightly, he did not like unsporting behaviour from anyone wearing green-and-white hoops. 'That's not the Celtic way,' he would stress.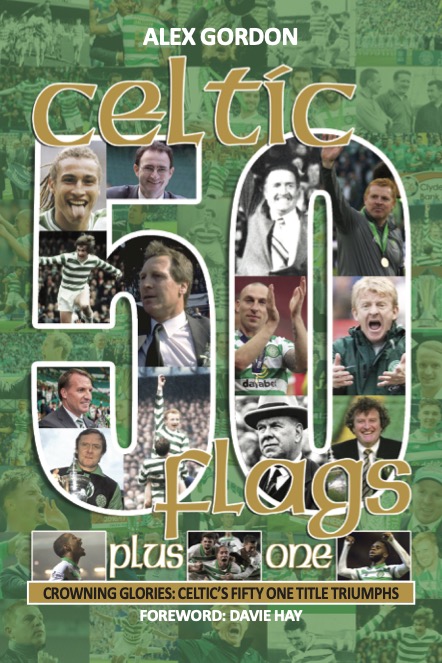 "And a lot of the players from that era knew if they got involved in aggressive, but fair, tackles, there was every chance they would be out of the team for the following match.
"I think Kelly believed it was okay for Celtic players to have lumps kicked out of them and booted all over the park without even an attempt at retaliation.
"The chairman was almost puritanical in the manner he viewed the game. Yes, we all accepted what he was saying, but we had a job to do for the team and you weren't going to win too many games if you don't have the ball. And you won't get the ball if you don't win your challenges.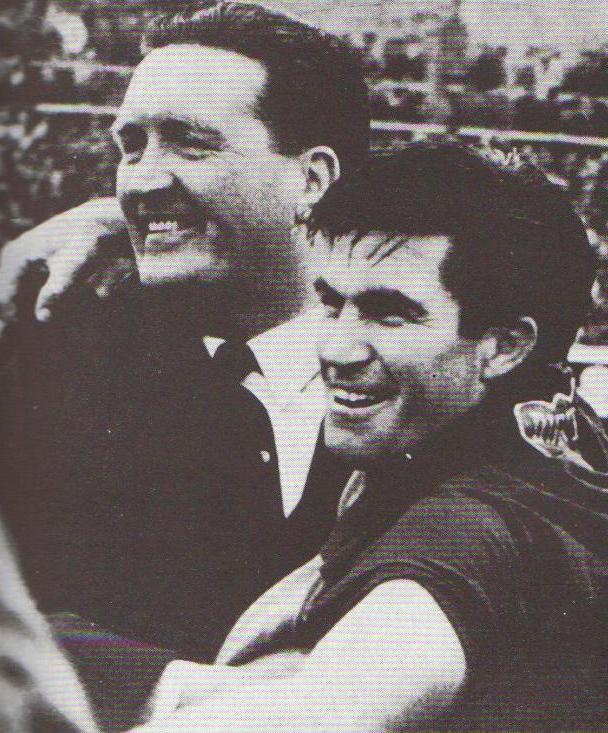 IT TAKES TWO…Jock Stein and Bertie Auld celebrate in Prague in 1967 as Celtic book a European Cup Final place in Lisbon.
"Sadly, that was often the case back then. And then Big Jock arrived and everything changed in an instant.
"Jimmy McGrory was a lovely man, but he was actually too nice to be a football manager. The players knew he didn't pick the team.
"He would hand in his selection at the board meeting every Thursday night at Parkhead and if the chairman didn't agree with his line-up, he simply changed it.
"Jimmy McGrory would then discover his team when it was pinned to the notice board. Remember, this is the Celtic manager we are talking about.
"It was clear from day one, though, Big Jock wouldn't stand for any meddling from the chairman or any of the directors.
"He was the manager of the team and his word was law. You crossed Jock and you paid a heavy price, trust me. I don't think it was purely coincidence we started winning games and trophies again following his return!"
Bertie Auld must have impressed his new boss that frosty, crisp late winter's evening under the dull lights at the home of Airdrie. Celtic trounced their opponents 6-0 and Auld, playing wide on the left wing, struck five of them, two from penalty-kicks.
John Hughes hit the first as Jock Stein signalled his intentions right from the start.
* TOMORROW: THE JOCK STEIN YEARS (PART TWO): The Celtic giant awakens from its slumber.
Click Here for Comments >