CELTIC legend Jock Stein made an extraordinary immediate impact on the Parkhead club when he returned as manager in March 1965.
To celebrate the incredible life and times of this remarkable character, CQN are paying tribute to the club's unforgettable ground-breaking leader.
Author Alex Gordon, who has written fifteen books on Celtic with his latest, '50 Flags Plus One', on sale now, has opened his files on the Parkhead great for an EXCLUSIVE twenty-one part series in CQN.
Today, in Part Twelve of our fascinating look back at these landmark times in the annals of fame at a momentous football club, we continue with a memory that still haunts Celtic – the 2-1 European Cup Final loss to Feyenoord on May 6 1970 in the San Siro Stadium in Milan.
DAVIE HAY still insists Celtic would have won at least one more European Cup if the club had managed to hold on to the cream of the Quality Street Gang; the group of supremely-gifted youngsters who were eagerly awaiting their opportunity to emulate, and possibly eclipse, the Lisbon Lions.
Kenny Dalglish, Lou Macari and Hay were sold as the club cashed in on their talents. George Connelly, disillusioned by football, sadly strayed out of the game. Danny McGrain, a genuine world class right-back, remained loyal to the club, but could have done with the company of team-mates of a similar and substantial stature.
'It was a shame that side was broken up in the seventies,' said Hay. 'If the club had done more to keep us, I have no doubt we would have all been delighted to remain Celtic players for the rest of our careers. For my own part, I had sought the sort of wage I thought I merited. I wasn't being greedy; money has never been my god. I wasn't looking for a fortune, either.
'I had a family, a mortgage, a car and all the other household bills that can mount up. But my basic wage at Celtic was only £65-per-week and I thought I was worth £100. Don't get me wrong, the bonuses were excellent. However, if you were injured, suspended or simply dropped, then you were on the basic. That made life tough.
ON THE RUN…Davie Hay races past Feyenoord midfielder Wim van Hanagem.
'I had gone on a one-man strike, but had returned in a 3-1 League Cup semi-final win against Rangers in December before going to play for Scotland in the World Cup Finals in West Germany the following summer in 1974. Even if I do say so myself, I had quite a successful tournament and my name was being mentioned with some top English clubs.
'Manchester United and Leeds, I believe, had shown interest. I had even had talks with Spurs boss Bill Nicholson, but I preferred to remain at Celtic.
'When I arrived home after the competition I had made up my mind I would patch up my differences with Celtic and remain at the club. I had discussed it fully with my wife, Catherine, and I was going to accept what was on offer at Parkhead, buy a pub as a safety net and concentrate completely on getting on with business at the club that was always closest to my heart. There would be no more walk-outs.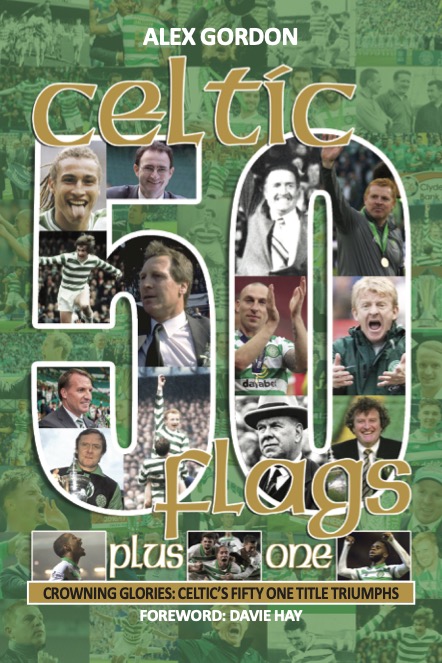 'I was, as always, prepared to do my utmost for Celtic and the supporters. Big Jock had other ideas. I was summoned to Parkhead on a Sunday morning and, before I could say a word, Jock told me, "I think it's better you move on." Just like that. My Celtic career ended there and then.
'I wanted to stay, but, clearly, I was being shown the door and that hurt. Chelsea, I was soon to discover, were willing to pay a hefty fee for me. That would have appealed to the Celtic board back then. I had cost nothing and I was about to be sold for over a quarter-of-a-million pounds. They had accepted £200,000 for Lou Macari from Manchester United a year earlier.
'Lou didn't want to go, either, but football is a short career and, without sounding mercenary, you have to make the money while you can. Chelsea offered me a basic wage of £215-per-week, more than double what I thought I was worth to Celtic. Importantly, they made me feel wanted. I signed for them and Kenny Dalglish would be the next big-name transfer out of Parkhead when he joined Liverpool for £440,000 a few years later.
YOGI v JANSEN…John Hughes moves in on Feyenoord midfielder Wim Jansen, a future Celtic manager.
'I often wonder what would have happened if we had all stayed and played throughout the seventies. I am utterly convinced we would have conquered Europe again. If the board had invested in the team with a couple of other quality players and paid the going rate in wages, I'm sure we would have remained at the top for years.
'Without sounding in any way conceited – anyone who knows me will tell you I am not that sort of person – I believe a team with the nucleus of myself, Lou, Kenny, Danny and George, would have taken some shifting. I was very friendly with George at Celtic and I still am today. He was a big honest laddie, maybe a bit shy of all the publicity and fuss that was made of a Celtic player.
'If I had stuck around, who knows what might have happened? Possibly George would have, too, because I was a pal he could always confide in. If there was anything troubling George he knew where to come. He even came out in support of me and staged his own walk-out. Now that's solidarity!'
There was speculation that the Celtic players had taken their eye off the ball while they thrashed out commercial deals before the 1970 European Cup Final.
'Not so,' answered Hay. 'Yes, an agent had been appointed to look after those sort of matters, but it certainly didn't interfere with our preparations for the game. A story broke around that time, but it was all a lot of baloney. No doubt, lawyers would be brought in these days and writs would fly about, but back then we just shrugged our shoulders and thought no more about it.'
Despite possibly his best game for the club, Evan Williams was ultimately a loser in the 2-1 extra-time defeat against Feyenoord. He recalled, 'I thought I played well that night. It was maybe just as well because I don't think I was ever worked so hard in any game for the club before or after.
'The Dutch just kept coming at us in waves and they were hammering in shots from all over the place. We were only about two minutes away from a replay – they didn't have penalty-kicks in those days – when Ove Kindvall got their winning goal.'
MASTER BLASTER…Tommy Gemmell thumps a drive through the Dutch defensive wall to open the scoring in Milan.
Hay said, 'Believe me, if we had played them again we would have beaten them. We wouldn't have got caught cold again. They were a whole lot better than we anticipated. They were really well organised and had excellent players.
'Even Big Jock appeared to write them off. He told us their left-sided midfielder Wim van Hanagem was "a poor man's Jim Baxter". We were told he would tire and drop out of things after about half-an-hour. He was still pinging passes all over the place in extra-time.
'Like Bobby Murdoch, Bertie Auld and George Connelly, he was a great exponent of making the ball do all the work. By the way, he was also good enough to make over one hundred appearances for Holland, including the 1974 World Cup Final against West Germany.
'He was a player we never got to grips with in the San Siro, but he would never have had the luxury of time and space in any replay. Big Jock also changed the line-up of the side that had beaten Leeds United home and away, going with two midfielders, Bobby and Bertie, and dropping George to the subs' bench.
HOOP HOOP HOORAY…Tommy Gemmell celebrates his thunderous opening goal with Bobby Lennox and Jimmy Johnstone  sharing the joy in the San Siro.
'Unfortunately, Feyenoord were extremely strong in that part of the pitch and it was virtually impossible for our two guys to dominate the way they had done against Inter Milan three years earlier.
'Kindvall, up front, had a fabulous turn of pace and was a constant threat when they got the ball forward. Wim Jansen, with whom I am still friendly after his one-season league-winning stint as Celtic manager in 1998, was in the middle of the park for them and he was a real dynamo. He was up and down the pitch all evening, tackling, passing and shooting.
'Bertie would later joke that Big Jock had reassured him that he would not see Jansen in the final. "He was right," said Bertie. "One minute he was there, the next he was gone." Their manager was the astute Austrian Ernst Happel who had done his homework on Celtic.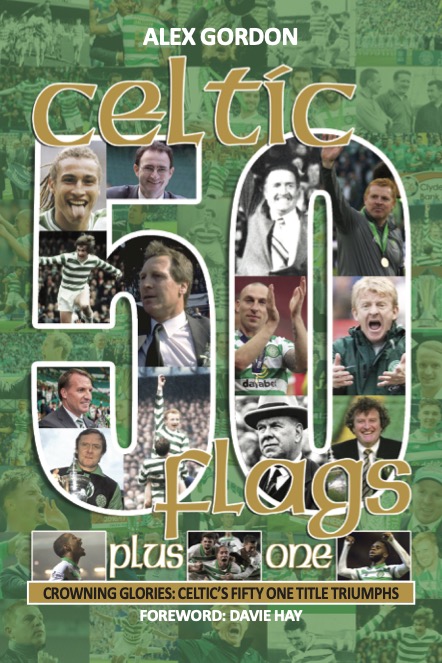 'Jinky was obviously pinpointed as a threat and, it must be admitted, Happel got his tactics spot on. Jinky was shown inside all night where Feyenoord double and even treble-banked when facing him. He would simply run into a wall of bodies in a congested area and then van Hanagem would reverse the roles with one of his accurate long-range passes.
'There's no way anyone can point the finger at Big Jock when you consider what he did for the club. However, he seemed quite relaxed preparing for this game. The guys who had played in Libson told me he was really strict in 1967. He worried about how much pool time they should have, how long they could stay in the sun, what they were eating and drinking, when was the best time for meals, all that sort of stuff.
'He was meticulous. It was different, though, in the countdown for this one.
'Let's face it, we all thought we would win. We had beaten very good Italian champions Fiorentina 3-1 on aggregate in the quarter-final with Bertie putting on a remarkable display in the first leg in Glasgow. I played that night and Bertie was exceptional.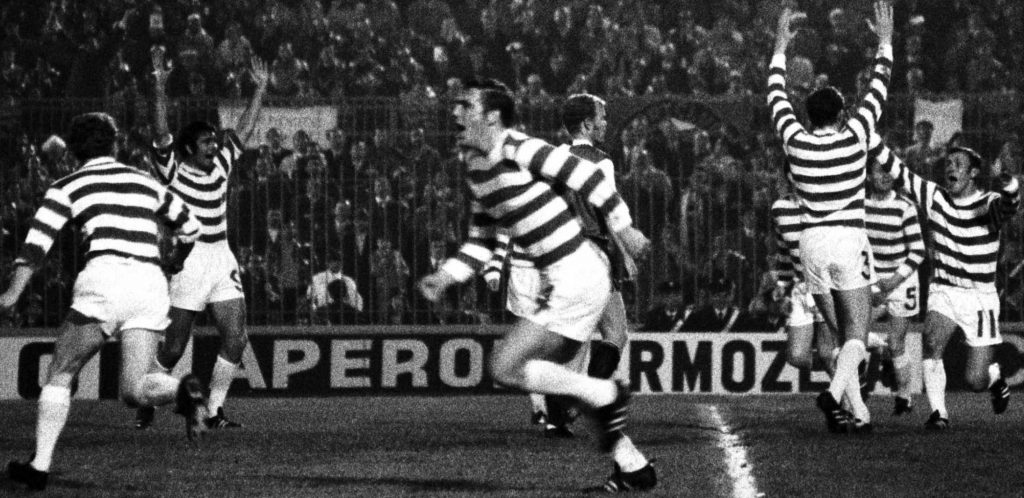 JOY BHOYS…Bobby Murdoch (centre) takes off as the Celtic players acclaim Tommy Gemmell's belter.
'We had also taken care of Leeds United home and away in the semi-final. A goal from George in the opening moments was enough at their place and, after my wee Scottish mate Billy Bremner had levelled on aggregate with a fantastic strike at Hampden, John Hughes and then Bobby Murdoch netted in the second-half to give us a 3-1 overall victory.
'We were already being hailed as European champions because the English media had assured everyone that Leeds were the best team in the world and not just Europe. You know, Big Jock wanted to play them in the Final. That was his wish. He groaned when he heard the semi-final draw.
'He knew we could beat Leeds and he wanted to do it while the rest of Europe was looking on. I don't think we were complacent against Feyenoord. Confident, yes, but not complacent. They played really well at the San Siro. Yet, we opened the scoring when Bobby Murdoch back-heeled a free-kick to Tommy Gemmell and he fired a ferocious drive into the net from just outside the box.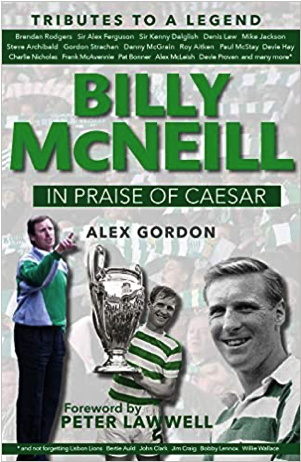 'Bobby Lennox scored a perfectly legitimate goal, too, that was ruled out. We didn't make a fuss at the time after he cut in from the left to hit a right foot shot across their keeper and into the corner of the net. The Italian referee, Concetto Lo Bello, ruled it out for offside.
'Later on, we saw film of the game and, amazingly, Bobby was played onside by three of their defenders. Not one or two, but three. That wee man was far too fast for his own good.
'To be honest, though, the Dutch played very, very well. They had a game plan and they stuck to it. We were asked to defend more often in that game than any other I can remember. Evan Williams was brilliant, probably his best-ever performance for us.
'They were solid at the back and they broke forward in numbers. We were out of sorts. Maybe if we had held our lead until half-time we might have done a whole lot better. As it was, they got a dodgy free-kick on the right and, after a bit of ping pong in our penalty area, the ball fell perfectly for their skipper Rinus Israel to head back across Evan high into the net. Our advantage lasted approximately three minutes.
SORROW IN THE SAN SIRO…Evan Williams prepares to pick the ball from the net after Feyenoord's quickfire leveller.
'Their winning goal was downright bizarre, but, at least, showed the sportsmanship of Bobby Murdoch. The referee awarded them a free-kick about midway in our half in from the right. The ball was rolling away and Bobby, with all the innocence in the world, picked it up and handed to his Dutch opponent.
'He could have let the ball run and the Dutch would have had to go and retrieve it for themselves. He could even have given it another nudge to send it further down the line. That would have given us time to erect a defensive wall and prepare for any threat. Bobby, though, actually picked up the ball and threw it to a Feyenoord player.
'The Dutchman didn't even have the good grace to say thank you. He planted it on the ground, looked up, spotted Kindvall lurking behind Big Billy and simply flighted the ball in the direction of his unmarked colleague.'
SHELL-SHOCKED…backroom Bhoy Bob Rooney tries to console Billy McNeill at the end.
Billy McNeill recalled, 'I still don't know why I did what I did. I didn't get the opportunity to organise the troops and, suddenly and without warning, the ball was dropping behind me. In normal circumstances, I would have set myself for a header, but, on this occasion, I was on the back foot.
'I threw up my hands and stunned the ball. It dropped behind me where Kindvall was waiting and it couldn't have sat up any better for him. He raced forward as Evan left his line and just managed to get his toe to the ball to lift it over our keeper into the net.
'The referee had played advantage and I am often asked what would have happened if Kindvall had missed. The letter of the law says the game would have remained 1-1.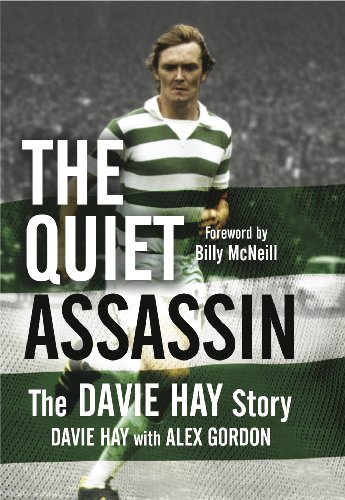 'It should have been a penalty-kick, of course, because of my handball, but the match official had waved play on, so, technically, he had overlooked that offence to play the advantage rule.
'You can't have it both ways. It's all conjecture now. He scored and we lost. Although I do agree with Davie, we would have beaten them in a replay. That would have been an entirely different game.
'We would have been better prepared.'
*TOMORROW: THE JOCK STEIN YEARS: PART THIRTEEN: A new season, a new challenge.
Click Here for Comments >