"They have six titles, but as far as (Sevco) Rangers supporters are concerned, they have two-in-a-row and they will never get to 10-in a row," says Dave King.
The story was carried late last night on the new club's website. If you try to enter the web address of Rangers you won't get the story. That's the Rangers that lost out to Celtic in the 2011-12 season. It was understandable really, they were in free fall for months.
They established a decent lead in the league early on in the season but when Joe Ledley headed the winner at Celtic Park just after Christmas 2011, Rangers were no longer top of the league. Indeed they would never, ever be top of the league again.
By Valentine's Day they were in administration and suffered a 10 points deduction. Not that that mattered much to the outcome of the title. By June Rangers was dead.
King said it himself. Liquidation meant the end.
So for King to say it's only two in a row then if we follow his logic Rangers only competed in one of our 6 in a row seasons, the first one. As the song goes, Mr King, "You're not Rangers any more!"
You are Sevco.
The MSM are loving this stuff of course. It will be splashed across the back pages, the story was released, no doubt on the advice of the dark arts master Jim Traynor, at the perfect time for the Sunday hacks.
But inside the papers they aren't buying this nonsense, pointing out that when Celtic won 9 in a row – the first club in Scotland to do it and the only one to do it without cheating – it was achieved on numerous occasions when Rangers weren't even second.
And Aberdeen went to Ibrox in the 90s for a league decider. Had they won that day they would have been Champions. Celtic weren't at the races.
Dave on great white sharks."They're not the most fearsome animal in the sea, because Rainjurs can't swim"#crazydavelogic pic.twitter.com/hKyprkEaQz

— Geordie Bhoy (@Madbhoy75) June 25, 2017
None of this matters to King who, emboldened by the apparent success of the same club lie, is now setting about creating a new myth that Celtic only have 2 in a row. Why?
He is trying to buy time. Seven is coming, then eight, then nine – when Celtic will have two nines. King knows he can't stop it.  Then it's ten and his only answer would be – it's only six because Rangers weren't in the league for four years.
Even the Zombies – always taken for absolute mugs by King – aren't buying his latest lie.
King would have been looking at the forums late last night and again this morning hoping to see a consensus forming on this. But it hasn't worked out that way.
King was coming in for fierce criticism last night on FF and the thread has now been pulled. There are currently no mentions of it on that site.
It's looks like one lie too many from the Glib and Shameless one. But if he does want to start a debate about the legitimacy or otherwise of titles won  then that isn't a problem. Indeed it is shortly about to become a necessity.
Have you listened to the new CQN Podcast yet?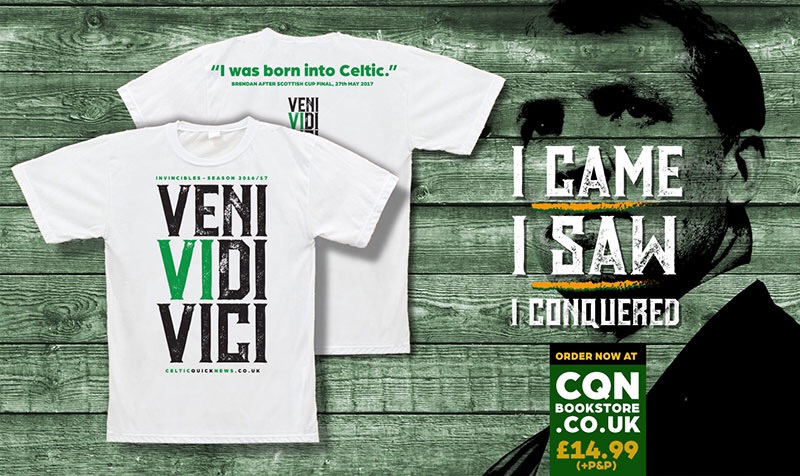 Click Here for Comments >