FORMER Celtic skipper Jackie McNamara is looking forward to pulling on the boots again at Paradise later this month.
The ex-Scotland international, now Chief Executive Officer at York City, has agreed to play in the Henrik's Heroes v Lubo's Legends in the game for the Celtic Foundation charity on Sunday, May 28.
McNamara revealed the esteem in which the little Slovakian midfielder was held by his fellow-professionals that was highlighted after the Hoops' 4-3 win over Manchester United in the Ryan Giggs Testimonial Match at Old Trafford 16 years ago.
He said: "One of our players asked Eric Cantona for his strip, but he said: 'No, I want Moravcik's'.
"That's how highly Lubo was regarded by those who played against him."
And McNamara, who played for Celtic between 1995 and 2005, is unstinting in his praise of his two former team-mates.
He also told a story that illustrated Larsson's urge to be the best.He said: "When he came to Scotland at first he did not play golf and he was a high handicapper.
"Within a year, he was down to single figures. He had natural sporting ability, but he had determination along with it."Henrik is obviously one of the best that I played alongside and he just got better with his quality, his training, his dedication."
And of Lubo, McNamara said: "It was a time when Rangers (sic) were spending millions and this little guy comes along with no great fanfare.
"But what a talent – his touch, free-kicks off left and right, I defy anyone to tell what foot was better."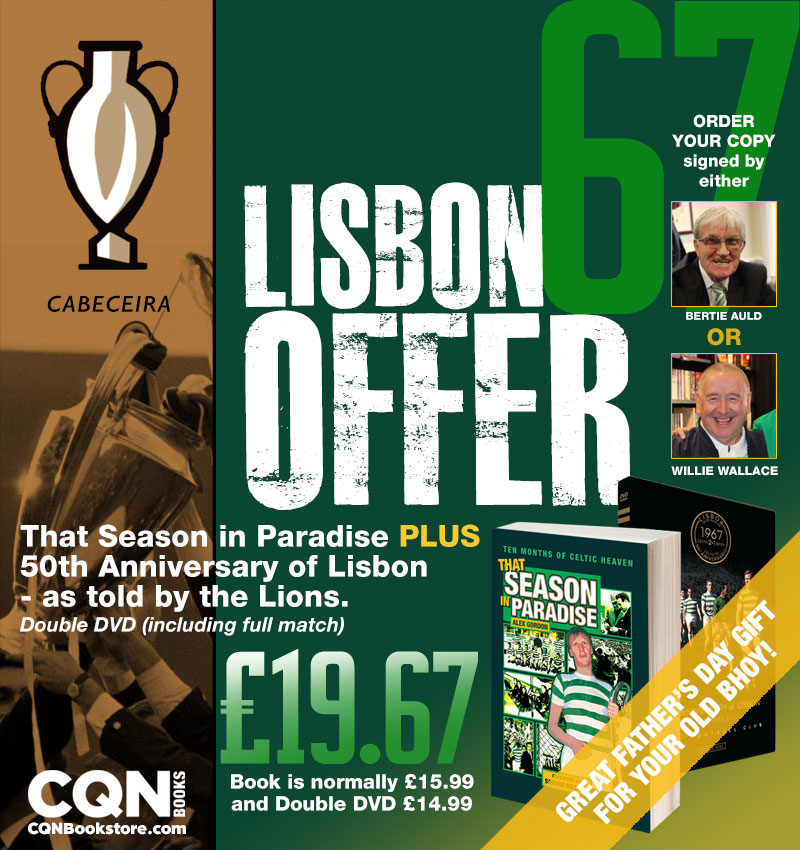 Click Here for Comments >