To an extent, we allowed the Hollywood effect PSG brought to town to blind us from the harsh reality that we got pretty much everything wrong two weeks ago. PSG are miles ahead and we have no right to expect to beat them, but the only team who should win by that margin at Celtic Park is the home side.
We made similar mistakes one match day one of last season's tournament, going down 7-0 in Barcelona, but lessons were learned quickly, as Manchester City were taken to task in a 3-3 draw. Anderlecht are now a shadow of that Manchester team, but we will have to step our game up to a similar degree as a year ago, to leave Brussels with a result.
Our biggest game of the season so far was Rosenborg away. After a 0-0 in Glasgow in the first leg of the penultimate Champions League qualifier, we needed to perform on European soil, and duly delivered. Both ties against Astana were bizarre, but although we lost the away game 4-3, there was nothing of particular concern in the occasion. Linfield away was perfunctory.
The final two Champions League away games of last season, draws in Monchengladbach and Manchester, gave us self-respect. After years of being handed our bum on a plate away from home in this tournament, we went to England and Germany are returned with points. Reflecting on our last five European away games, it is reasonable to conclude that we know how to do this. We can go to Europe and come home with points.
It is possible to lose tonight and still improve on last season's bottom place, but a win would go a long way to securing our season's objectives. The script is written for you, Celtic.  You have earned the right to fancy your chances tonight.
Celtic FC Foundation, Great Scottish Run
A number of us will be treading the streets of Glasgow in Celtic FC Foundation regalia on Sunday with the Great Scottish Run.
Being able to do things for the Foundation is a significant part of my Celtic relationship. It is appropriate to follow in the footsteps of those who 130 years ago decided to form a football club to help those in need.
What the Foundation does will never grab the headlines of what the football team does, but it is difficult to imagine a football result having as profound an impact on people's lives as the work of the Foundation, when it feeds the hungry, or provides respect to the downtrodden.
If you are able to support the work, please do so at this MyDonate page.
Thank you.
The CQN Podcast: A Celtic State of Mind (EP14) Champions League Special
A Celtic State of Mind offers an insight into the culture of Celtic Football Club, the city of Glasgow, and fans of the reigning invincible Scottish champions.
Each episode includes interviews with 'Celtic-minded' figures from the world of sport, music, film, art, broadcasting, literature or politics.
Ahead of the crucial Champions League match against Anderlecht, 'A Celtic State of Mind' goes behind the Champions League curtain for Celtic's opening match against PSG.
Kevin Graham provides pre and post-match discussion with members of his CSC, as well as in-match analysis in what will be a regular Celtic State of Mind feature.
Enjoy!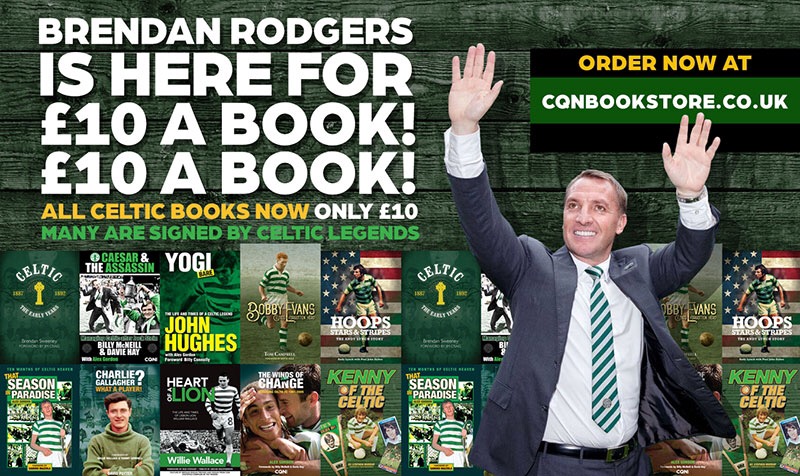 Click Here for Comments >