CELTIC THE SEVILLE MOVEMENT tells the story of the Celtic supporters and the Seville UEFA Cup Final in May 2003. Mostly it features the 80,000 supporters who travelled to Seville for the final – with or without tickets – but it also tells the story of Celtic supporters back in Scotland and around the world as they watched the game.
Ten years after the final CQN'ers recounted their own stories and these were collated and by using in the book it gives Seville The Celtic Movement a real flavour of what it means to be a Celtic supporter.
And we even turned some of these wee individual stories – mostly funny but occasional very sad – into lovely little cartoons.
Here are the cartoons for you to enjoy. If you want to read the wonderful stories behind each of them, and indeed hundreds of other similar Seville stories, they check out the book which is available at www.cqnbookstore.com for just just £9.99 plus p&p.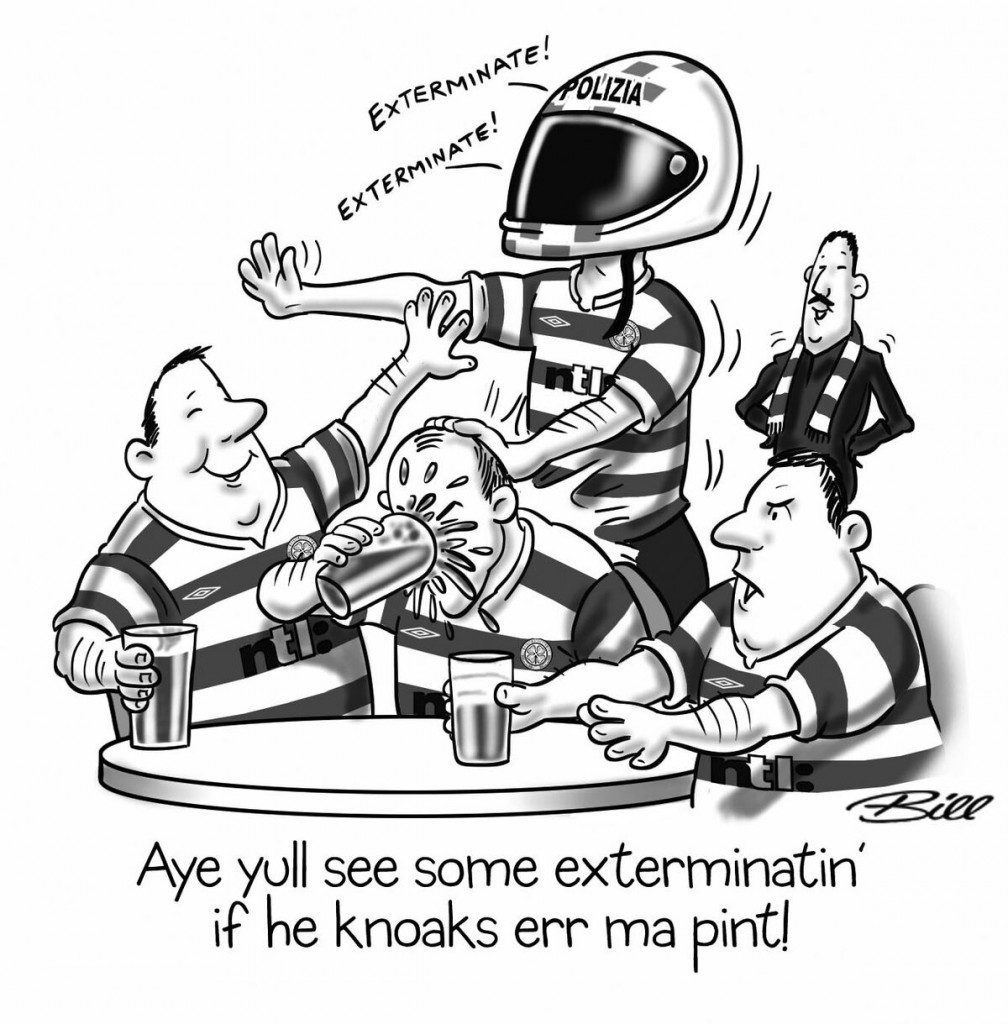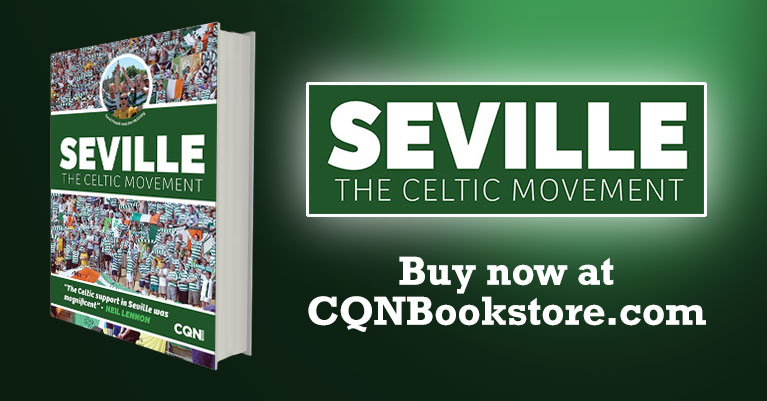 Click Here for Comments >