LISBON LION Bertie Auld was one of the most irrepressible players in Celtic's history.
CQN yesterday kicked off an EXCLUSIVE series on the Hoops legend with part one of his extraordinary career as we published an extract from a chapter of his best-selling autobiography, 'A Bhoy Called Bertie', co-authored by his friend and writer Alex Gordon which was reprinted in 2017.
The story continues with a young Bertie returning to Maryhill to present his mother Peggy with his £20 signing-on fee.
Please enjoy.
I WAS now going into a footballing environment where no quarter would be asked or given. Playing for fun was a thing of the past. I knew I could still enjoy myself, but I was now a committed team man.
I realised that I would be kicked. Look, it's a contact sport, as far as I am concerned. There will be physical collisions and there will be hard tackles. It's a man's game. But if anyone set out to deliberately kick me, then he was going to get some of the same back, I can assure you.
Take the kick, remember it and, when the opportunity arose, let the guy know you hadn't forgotten. If I was done, you could be sure I was going to do him back at some point. Kick and be kicked. It was something that I remembered throughout my career.
If you allowed someone to kick you and you didn't respond then you had just given him licence to kick you all day. He knew you wouldn't come back in kind. Anyone who booted me soon realised I would return with a like-for-like answer.
PLOTTING AND PLANNING…Bertie Auld in his usual midfield beat.
As I sat in the back of Mr.McNellis's Austin I couldn't stop myself from looking at this £20 note, still firmly clasped in my right hand. I was so proud and I couldn't wait to get home to present it to my mum.
We duly arrived at 95, Panmure Street, said our thanks to our accommodating chauffeur for the day and my family had assembled to congratulate me on signing for the famous Celtic.
At last, I allowed the £20 note to escape from my grasp. 'That's for you, mum,' I said and duly passed it over. She looked at it and I'm sure a wee tear came to her eyes. 'Thanks, son,' she said. 'I'll make sure you have a treat tonight.'
Then she started to ask me about Celtic. 'Are you happy with the move? Is it right for you? Will you enjoy yourself at the club?' Suddenly I realised she was addressing me as an adult for the first time.
Previously, I had been Wee Bertie, her son. Now I was Bertie Auld, Celtic player. It was a wonderful day in my life.
GRACE, POISE AND ELEGANCE…Bertie Auld takes control.
I wondered what the promised treat might be. We had our tea and did all the usual things our family did on a Sunday although this was hardly a normal day for me.
I waited and waited. Then it was time to go to bed. I was getting prepared and I had to ask, 'What about my treat, mum?'
She said, 'I haven't forgotten, son. You get to choose which side of the bed you sleep on tonight. That's your treat.'
Well, one of my brothers had a wee bit of a problem holding his water sometimes – it was known as an 'accident' – and I immediately said, 'I'll take the shallow end!'
TOMORROW: DON'T MISS THE UNFORGETTABLE BERTIE AULD: PART THREE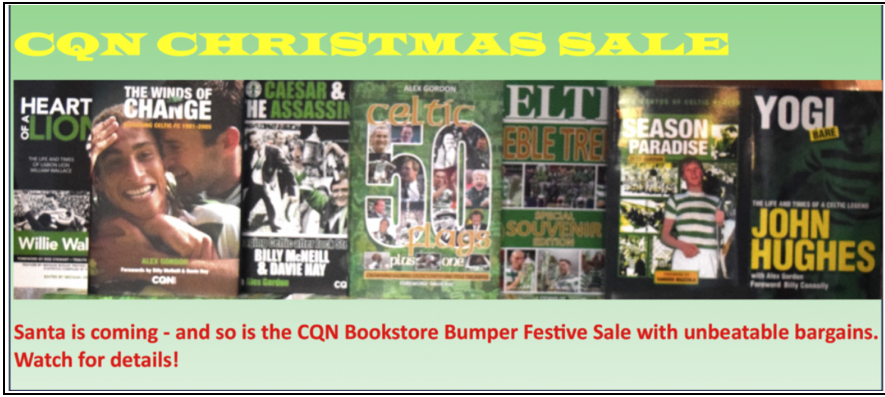 Click Here for Comments >