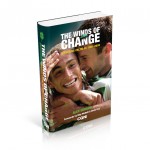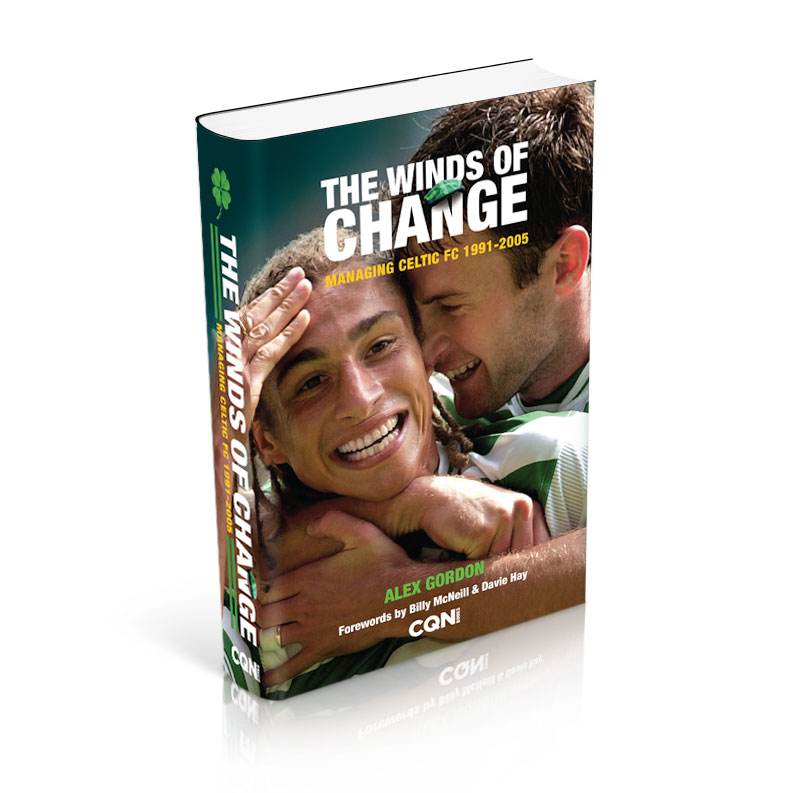 TOM BOYD was shaping to take a free-kick wide on the right when referee Kenny Clark stepped forward, picked up the ball while simultaneously blowing for full-time. The defender turned towards the fans, yelled and raised his arms in salute. The wait was over. The title was coming home to Paradise. Larsson, who scored nineteen goals in his debut season in Scotland, couldn't stop grinning when the TV interviewer grabbed him just minutes after the final whistle. Swiftly, he paid tribute to Wim Jansen. 'He is the main reason we have won the Championship. He has built a tremendous side and we'll be even better next season,' smiled Larsson as he waved his arm towards the celebrating supporters. 'Look at those fans – magnificent! I love it…I love it.' He calmed down sufficiently to add, 'I reckon that was my most important goal and, to be honest, I think we deserved today's success and to win the title.'
Of course, there was the little matter of the so-called get-out clause in Jansen's contract. Live on air, the Dutchman was asked to clarify the situation. Clearly, he had no intention of doing so although he did admit the decision had already been made and only his wife was aware of his intentions. He said, 'I have made up my mind what I will be doing next season, but I will not be explaining it here. I will talk to Fergus McCann. This game has not affected the way I've been thinking about my future. But it's not important to talk about that today.'
After exhausting 'You'll Never Walk Alone' and the 'Celtic Song', the fans then exercised their tonsils with an energetic rendition of 'Cheerio To Ten-In-A-Row'. As the Celtic supporters celebrated well into the night there was one nagging doubt, 'Would Wim Jansen be in charge for the new season?' The man who could have walked the length of Sauchiehall Street and not be recognised by anyone a year earlier had been taken to the hearts of the fans…. 
…………………….
…..With the championship safely delivered, Celtic were due to play Sporting Lisbon two days later in a friendly in the Portuguese capital as part of the original Jorge Cadete transfer contract. Ironically, it was at the luxurious Hotel Palacio – the same HQ utilised by the team during their 1967 European Cup Final triumph – that Jansen broke the news he would be leaving the club. It was clear he had been unhappy for some considerable time and there were leaked tales of constant friction between the Head Coach and General Manager Jock Brown. Jansen was frustrated, among other things, with Brown's refusal to set a limit on transfer funds that could be made available for the new season.
He was told he would have to identify the players first before Brown decided if Celtic could afford the targets. In frustration, Jansen named three Manchester United players – Ryan Giggs among them – he wouldn't mind seeing in Celtic's colours.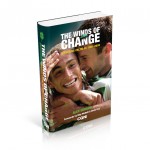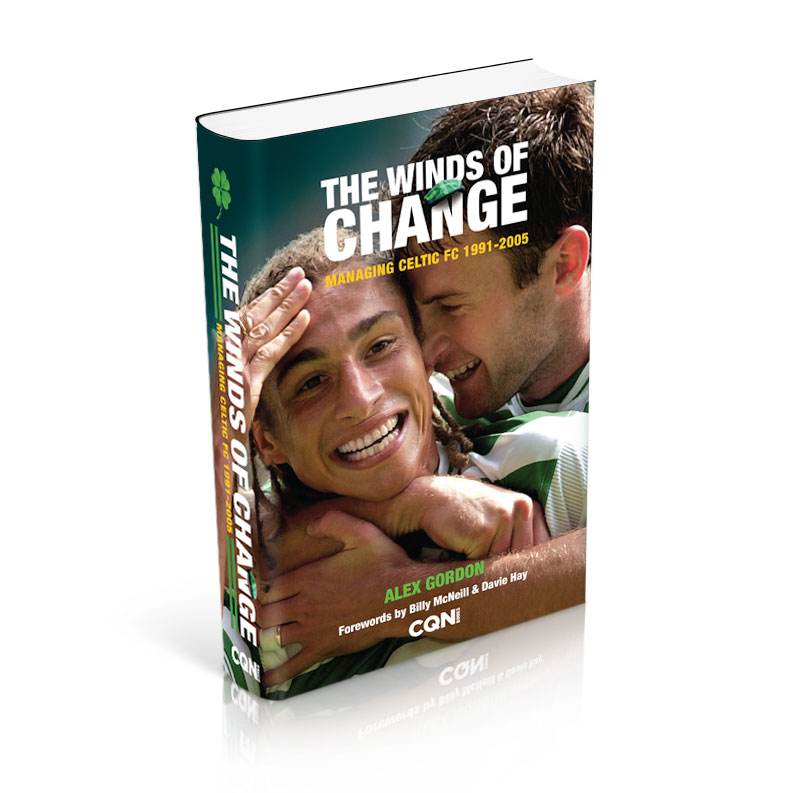 So, no-one was unduly surprised at the Dutchman's decision to walk, but he did raise a few eyebrows when he revealed he had contemplated quitting Celtic after only a fortnight in the job. He admitted, 'My relationship with Jock Brown was bad from the beginning to the end. I cannot work with him and our relationship was getting worse and worse. There was no base to work with. This is the reason I am going because the important thing is you have to work together. How can I plan for next season when I don't know if I have £1million or £20million to spend on players?'
While the Celtic support was digesting this information, Fergus McCann retorted in kind that he was going to sack Jansen in any case. The Managing Director said, 'You can't have one man saying, "I am Celtic Football Club." This is a team effort and everyone is part of it. The league title was not won in one year and by one man.'
Jansen fulfilled his contractual agreement and was in the dug-out at the Jose de Alvalade stadium to witness the team losing 2-1 to Sporting Lisbon in a non-event encounter. Afterwards, he said, 'The players were a joy to work with and I will miss these boys because they were such a good group. I will go back to Parkhead, stay in Scotland for a couple of days and then I will go home to Holland. Going back to Parkhead will not be a problem. Parkhead did not do it.' The Dutchman sighed and added, 'It will not be necessary for me to speak to Jock Brown after this.'
Celtic had gone from triumph to turmoil in the space of forty-eight hours. It was time now to look for their third manager in three years.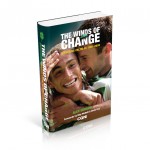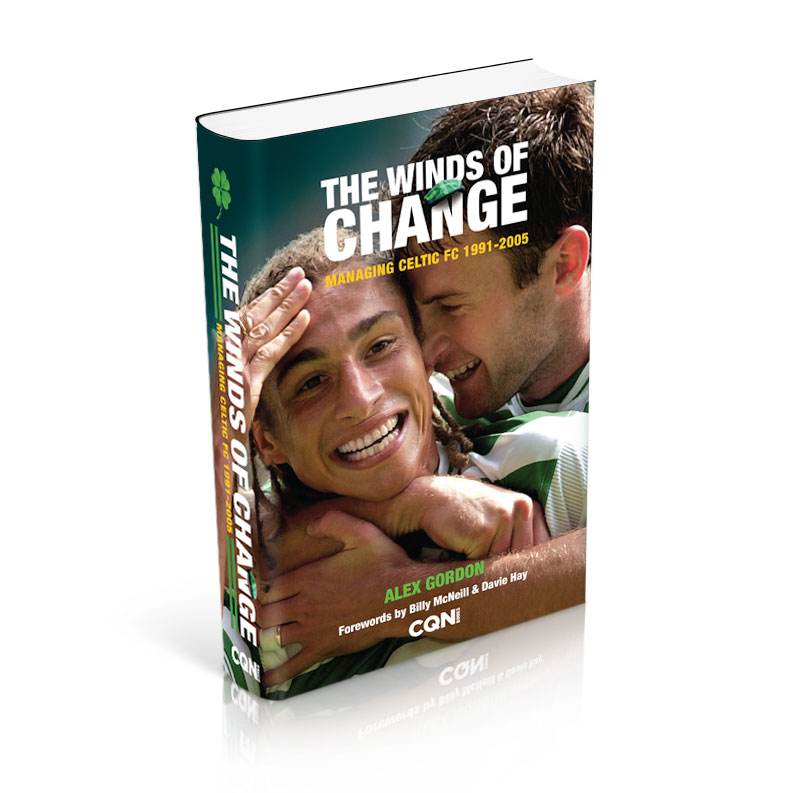 *From THE WINDS OF CHANGE, Managing Celtic FC 1991-2005. Published by CQN Books. This is the follow up to Caesar & The Assassin which began the story of managing Celtic after Jock Stein and covered every dramatic event at the club from 1978 -1991 when Billy McNeill was sacked. You can order THE WINDS OF CHANGE from CQNBookstore.com and it is also available in Celtic stores, Amazon and at Calton Books & Hyndland Books in Glasgow.
Please note that for copies being shipped to Australia and New Zealand we must post these to you by 8th December and for USA and Canada the deadline is 15th December for pre-Christmas deliveries.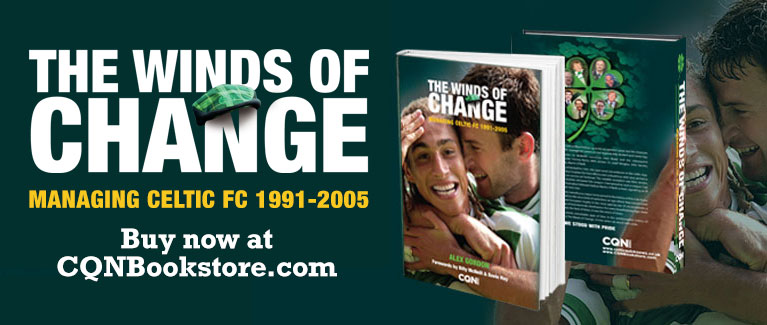 Click Here for Comments >