FORMER Celtic striker Chris Sutton has told Motherwell to belt up and concentrate on playing football.
The BT Sports pundit said: "A week of whining from Motherwell about two penalty kick decisions that didn't go their way.
"But enough of their moaning – it's the green-eyed monster which is at play.
"The more Celtic win, the more desperate opponents are becoming and it's excuse after excuse while not giving Celtic the credit they deserve.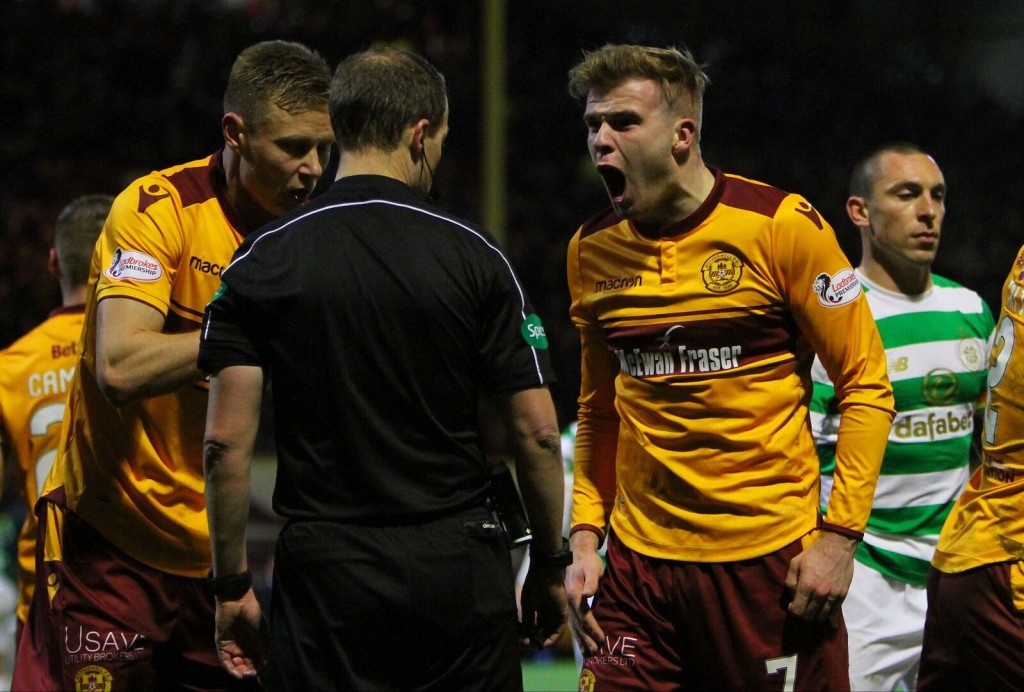 "On Wednesday, it was a huge chance missed as Motherwell have been strong this season so they created an opportunity for everyone to get excited about.
"It's natural to want winners to fail. I had it during my time at Celtic when we went on a 24-game winning run in the SPL and Motherwell ended that with a draw in March 2004.
"It was as though they had won the World Cup. It will be the same again when it happens as Celtic are the big scalp.
"The urgency with which other clubs want it to finally happen is now entertaining.
"Seeing how irate some people are getting rather than concentrating on their own job in hand. You can see the resentment creeping in.
"Two penalty-kick decisions were the big talking points in the last two games against Motherwell – when one definitely was and one definitely wasn't. People seem to forget Celtic were leading 1-0 in the Betfred League Cup Final at the time Cedric Kipre conceded the penalty and was red-carded.
"Would it have made that much of a difference? If Motherwell boss Stephen Robinson had such conviction it was the wrong decision and his grievance was such then why doesn't he see the whole process through?
"Surely the logical thing is to put an appeal in and try to get the red card rescinded."
Sutton added: "There was an incident with Sinclair against Hibs earlier this season when he was fouled by Efe Ambrose. Sinclair didn't go down so the referee didn't give it.
"Sinclair should have been awarded a penalty against Hibs and that may have crossed his mind when he threw himself down after minimal contact from Kipre.
"But the incident with Callum McGregor was clear-cut. He was pushed clearly with sufficient force to go down. Andy Rose shouldn't have put his hands on him, simple as that."
ORDER YOUR SIGNED COPY OF JIM CRAIG – RIGHT BACK TO 67, A LISBON LION DIARY TODAY!

Click Here for Comments >