LISBON LION Tommy Gemmell passed away two years ago today at the age of 73.
The attacking left-back will live forever in Celtic history as the man who walloped in the unsaveable equaliser against Inter Milan in the 2-1 European Cup Final triumph in Lisbon on the unforgettable day of May 25 1967.
Author Alex Gordon, a lifelong friend of Tommy, was honoured to perform the lead eulogy, recalled a conversation with the iconic attacking full-back when he was writing 'The 'Lisbon Lions: The 40th Anniversary' book which was published in 2007.
Alex told CQN: "Tommy Gemmell  must be the only player to tell legendary gaffer Jock Stein to eff off – and get away with it!
"Tommy was discussing his pulverising goal against the Italians and told it like this:
"I noticed that their defender Picchi was in keeper Sarti's line of vision.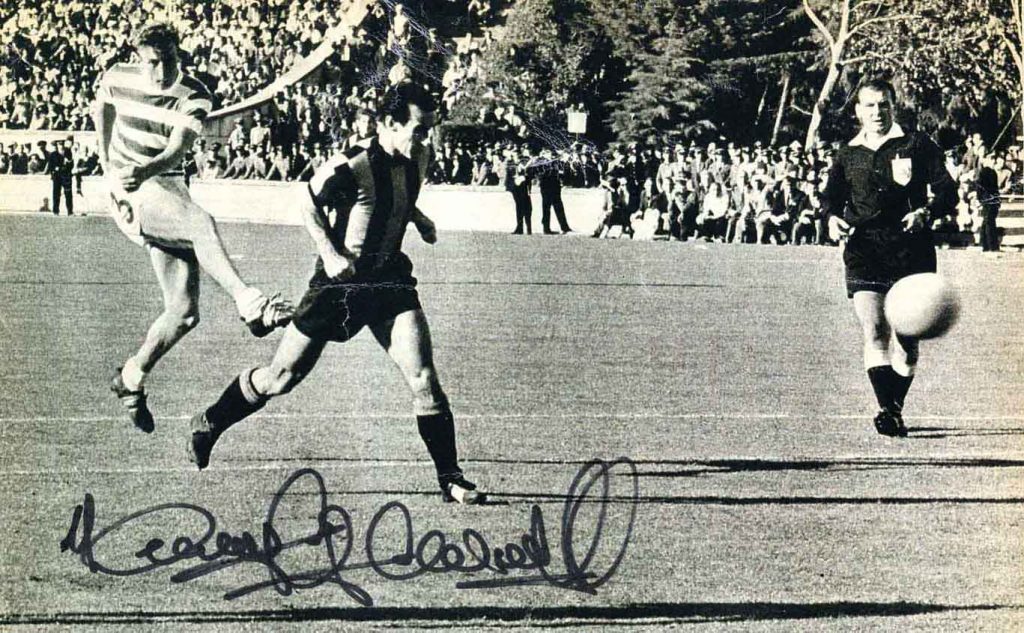 MEMORIES ARE MADE OF THIS…Tommy Gemmell lashes in the equaliser against Inter Milan.
"The goalie would not have got a great view of the shot until it was too late. He still made a spectacular effort to keep it out, though. I'll give him that.
"It was a sweet strike alright and, of course, I had been fortunate enough over the years to knock in a few from distance. Most of the times you know there is nothing the goalie is going to do to keep it out.
"It took us until the 63rd minute to get that goal and, yes, as legend has it, I did swear at the gaffer shortly afterwards.
"He was yelling from the touchline: 'Keep it tight – we'll get them in extra-time.'
"I looked over and shouted back: 'F**k off, boss, it's 85 degress out here and we're going to finish it here and now.'
"Thankfully, that's what happened and Big Jock never once mentioned our little bout of touchline verbals afterwards!"
* DON'T miss the unbeatable match report from Hibs v Celtic this evening – only in your champion CQN.
Click Here for Comments >