CRAIG GORDON celebrated becoming a ton-up Bhoy by keeping a clean sheet in Scotland's 1-0 win over Denmark at Hampden on Tuesday.
The Celtic and Scotland goalkeeper won his 44th international cap on the evening he reached a century of games played since his return to the sport in 2014.
Having spent two years battling against a knee injury, Gordon admitted to having set his sights a lot lower when he first joined the Hoops as a free agent.
The 33-year-old shotstopper said: "I was just looking to play one game again. I just wanted to get out there and play and see how my body would hold up.
"In that first season, if I'd played over 10 games, I'd have been happy with that. But I ended up playing 55, which was beyond anything I had imagined after coming back.
"I didn't think it was possible , but it was. So, it was a big milestone for me to reach and I'm glad to have carried on.
"Probably after six or seven games with Celtic, I realised I was in pretty good shape, and that my reflexes were still what they had been before. I didn't feel weaker in any way. In fact, I probably felt better than I did previously, when I was maybe carrying injuries and trying to get through games.
"I realised soon after I started playing again that I was okay and that I'd be capable of more than 10 games in my first season back.
"Then I wanted to get as many as I possibly could. When milestones get closer they do start to enter into your head. The other night was my 100th game since my comeback from injury, so that was special for me as well, a bit of a milestone.
"I don't normally count these things, but I checked during the week, because I thought it must be close to 100. But I didn't realise I just had just one game to go. I played 55 games last season, three of them for Scotland, and I'd played 44 for Celtic this season – so that made 99 before the Denmark game."
Gordon still considers himself some way from reaching the magic half century of Scotland caps that guarantees a place in the Hall of Fame.
Asked if he thought the position was now up for grabs heading into the World Cup qualifiers, Gordon replied: "I honestly don't know. All you can do is go out there and give it your best shot, if selected.
"I did that against Denmark, so, hopefully, I've given the manager something to think about and we'll see what happens when the next games come along.
"We kept a clean sheet away to the Czech Republic (with McGregor in goal) and wanted to try to follow that up with another one. Yeah, that put pressure on me, but I'd rather that be the case.
"That's how it is just now with the goalkeeping position – if one person does well, then when you get your chance you are going to have to take it."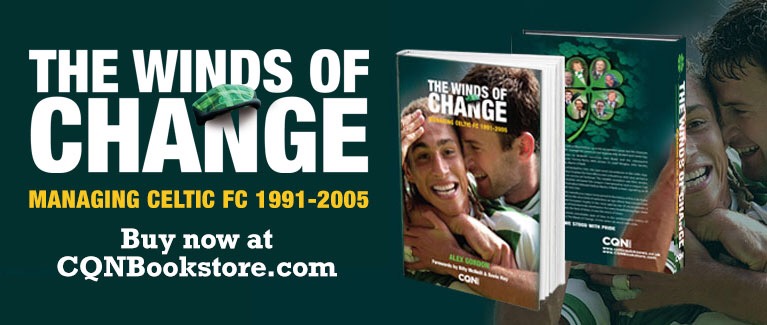 Click Here for Comments >