BRITISH police officers will be in attendance when Celtic take on Zenit St Petersburg in Russia on February 22.
A delegation from the UK will be in force for the Europa League last-32 second leg tie which will take place a week after the first game in Glasgow.
Russian police will also visit further matches in England to share intelligence and discuss tactics ahead of the World Cup Finals in Russia next summer.
A spokesperson for the British Embassy in Moscow said: "We are currently co-ordinating the dates and the programme of the visits. A British police delegation will be travelling to Russia as well, for instance, for the UEFA Europa League match between Zenit St. Petersburg and Celtic."
Russian police visited Old Trafford and Anfield last week, with a delegation attending Manchester United and Liverpool's Champions League games against CSKA Moscow and Spartak Moscow respectively.
"A Russian police delegation met with representatives of the UK Football Policing Unit to discuss tactics and exchange ideas on how best to police England fans," said Mark Roberts, Deputy Chief Constable, South Yorkshire Police.
"Together they identified a number of areas where they will have further conversations around best practices and useful information for England supporters, both about the World Cup venues and travelling safely around Russia."
The Foreign and Commonwealth Office has launched 'Be on the Ball', a campaign providing advice and information to British football fans.
"The meeting was another example of constructive cooperation between UK and Russian police," said Tom Regan, HM Consul for the British Embassy in Moscow.
"Both parties exchanged their experience in policing large football matches to help ensure safety of British fans during the World Cup in Russia next year."
Dundalk Manager Believes Celtic Can Beat Zenit in Europa League
One crucial thing to remember when betting on football is to find a safe betting site. Not all sites are created equal, and you need to be sure a site is reputable before placing your wagers. While Celtic have been fabulous this season under Brendan Rodgers, they still aren't among the favorites to win this year's Europa League. Now that teams like Atletico Madrid and Borussia Dortmund have bowed out of Champions League, Celtic have fallen back a bit among Europa League favorites.
Earlier this week, we learned that Rodgers' men will be going up against Zenit St. Petersburg once the EL resumes its schedule in February. Celtic have been rolling through the Scottish Premier League campaign, but the Russian side could present some unique challenges to the Scottish league leaders.
Zenit bagged 17 goals on their way to topping Group L, which means the Celtic defense could be in for quite a test when they do battle in a few months. That said, Dundalk manager Stephen Kenny says that Rodgers' side have little to worry about when it comes to Zenit.
While the Russians came out with 2-1 victories in both legs of their group stage tie with Dundalk last season, Kenny says this season's Zenit outfit isn't as strong as the one he saw a year ago. Zenit have since lost influential players like Axel Witsel and Giuliano, though the team did spend about £85 million to replace them.
Still, Kenny is not particularly impressed. When asked about Celtic's chances of advancing, Kenny told SunSport, "We were extremely unlucky against Zenit. We lost 2-1 home and away and I still feel aggrieved that we didn't draw at least one of those."
Dundalk went just 1-1-4 in Europa League play that year and finished at the bottom of Group D. Zenit, meanwhile, won the group with 15 points after going 5-0-1.
Kenny added, "We had chances in both games. We hit the woodwork several times and to take no points was harsh. But take nothing away from Zenit – they were a classy side and had some top-quality players. The two who stood out for me were Witsel and Giuliano. They really made them tick."
Witsel, who featured for Belgium at Euro 2016, made the move for £20 million to move to China over the summer. Giuliano, meanwhile, has since moved on to play in the Turkish league.
Kenny said, "…the fact that both have now moved on can only be good news for Celtic. Overall, there has been a huge turnover of players since Mancini came in. Robert Mak and Javi Garcia were also in the squad we faced. They have left too so it's a different team but by the looks of the results, Zenit are still a top side."
New manager Roberto Mancini has brought five Argentines into St. Petersburg, but Kenny still believes that Celtic are capable of getting the better of the Russian side.
"You've got to assume Celtic will be that little bit sharper so if they can get a good result at Celtic Park, they'll have a chance of progressing. When Celtic hit their flow, they are a very good team and also don't discount the impact of the Russian winter break."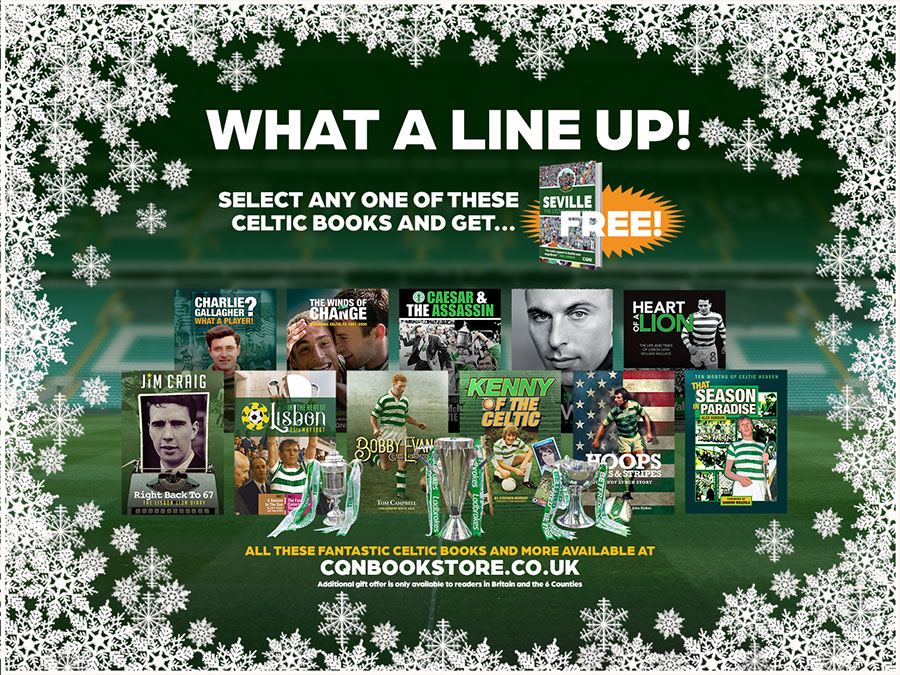 Click Here for Comments >