Let's not be fooled by Barcelona's home defeat to Alaves on Saturday. If they again rest Messi, Suarez, Iniesta and Jordi Alba, while contriving to miss the target with multiple chances from inside 10 yards, that result might stand as a guide, but I suspect we'll see Leo, Luis, Andres and co. tonight. With a point to prove.
On the positive side, we've played away 26 games in the Champions League proper and avoided defeat only twice, including a 1-1 draw at the Camp Nou. Barcelona also took until added time before scoring a winner against us there four years ago. They are formidable, but we appear to perform better when we know the enormity of the job.
We were back at Camp Nou for game six of the group stage in 2013. It was a dead rubber for Celtic and a must-win game for Barca. It did not go well. That experience is a marker for what can go wrong when you play one of the best teams ever to kick a spherical object.
When Brendan Rodgers perused our Champions League fixtures for opportunities to pick up points, he'll not have invested too much hope in tonight's game, but it will serve as the ultimate test for a group of players who look more and more like an impressive team with each passing week.
Let's enjoy it.
Whoever thought that embarrassing yourself with a ludicrous statement was a wise response to a destabilising defeat should be told to walk away from the keyboard. Yesterday's statement from across the city was cringe-worthy. Appealing to the lowest common denominator is easy, but you play to an ever-decreasing audience.
The alarm signs for Project Newco Rangers are blaring loud.  It will not end well.
Celtic's response reads like they were listening to the Champions League anthem when writing it.  You don't win a fight with an opponent who has nothing to lose. Don't stoop to their level, it only contaminates you.  There will be more nonsense before the Project ends.  It won't be pretty, but try to enjoy this spectacle too.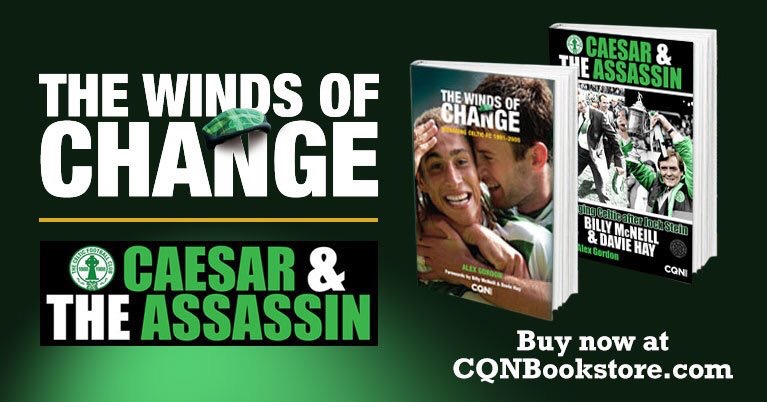 Click Here for Comments >