FORMER Celtic defender Virgil van Dijk is good enough to play for Barcelona or Real Madrid, according to ex-Hoops boss Neil Lennon.
Lennon signed the classy Dutch international for just £1.9million from Dutch side Groningen in the summer of 2013.
Van Dijk won back-to-back Premiership titles and the League Cup during his two years at Parkhead before joining Southampton in a £13million deal.
The Dutch ace has now become one of the most sought-after players in the Premier League, with Chelsea, Liverpool and Manchester City linked with £70million bids during the summer transfer window.
Hibs gaffer Lennon believes the 25-year-old stopper has what it takes to play at Europe's top clubs, including La Liga giants Real Madrid and Barcelona.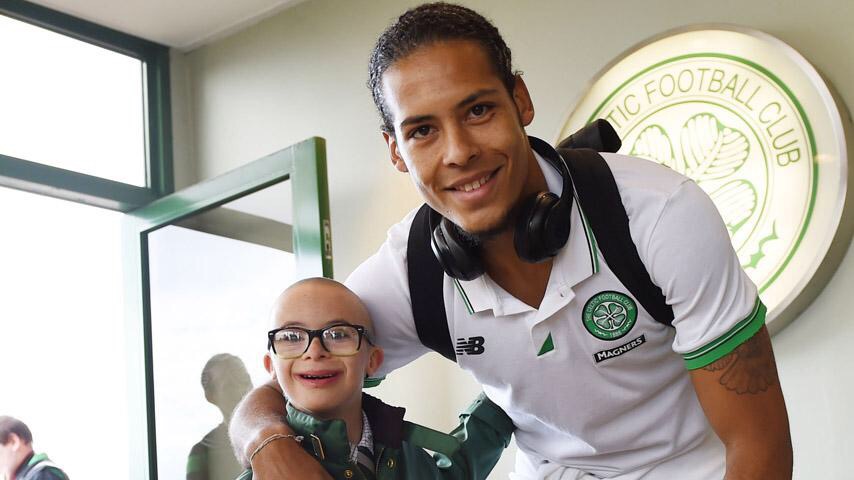 When asked if Van Dijk can become the best defender in the world, Lennon replied: "Yes.
"I think he could play for Barcelona, I think he could play for Real Madrid. It wouldn't surprise me if he took his career on to those pathways.
"The first day he came into Celtic I pulled him to one side after training and said: 'You enjoy yourself here because you're not going to be here long'.
"I couldn't believe we got him for £1.9million. He was outstanding. I couldn't believe that none of the big clubs took a bite at him before Southampton.
"I believe he could play at any club side in Europe now – he's that good. He's only 25, he's got 10 years in him.
"He has got everything you want from a modern-day centre-half. He's powerful, he's quick, technically brilliant, he reads the game well, superb in the air.
"So it doesn't surprise me that the big clubs are coming in now – it's just surprising that they have waited so long."
Celts set for £8.5Million Saints windfall…
READ HERE
CQN's
VENI VIDI VICI
– I came, I saw, I conquered tribute t-shirts for Brendan Rodgers are selling fast. On the back we have Brendan's quote from last Saturday at the Scottish Cup Final – "I was born into Celtic," order yours now at
cqnbookstore.com
Click Here for Comments >