BRENDAN RODGERS and Mark McGhee were involved in a war of words after Celtic's dramatic last-gasp 4-3 win over Motherwell at Fir Park this afternoon.
There appeared to be a spat between the Well boss and Hoops assistant Chris Davies at the end of an amazing contest.
The row seemed to stem from McGhee's attempts to disrupt the Parkhead side's shooting practice before the match, which saw the home side lead 2-0 at half-time before Tom Rogic won three points for the champions in the 90th minute.
McGhee said: "Brendan was as good as gold, dignified in victory and dignified in defeat.
"There are no problems with Brendan. Some of the other staff are not really Celtic-quality in terms of their behaviour.
"I don't know his name actually (Davies) – you have told me his name. He wasn't shaking hands with me. He seemed for some reason to be angry that they won. Explain that to me."
But Rodgers, when he was told of McGhee's "quality" comments, turned on the Scotland assistant manager.
He said: "I think that is very unfair, especially as he comes up into our warm-up before the game to ask our players to warm up in a different area. He shouldn't be doing that.
"I don't think that is very befitting of an assistant manager of a national team and manager of Motherwell.
"My staff are exemplary in their behaviour. We know what we are representing. We have integrity.
"I said congratulations to the groundsman here before the game because the pitch is very good. But why can't we do our warm-up here at Motherwell? The one we have done in every stadium in the world we have been to so far this season?
"So, I don't know what the issue was there and maybe that's where it sparked from. But that isn't the story of the game. The story is that my team were brilliant in the second-half."
Celtic appeared to be on their way to a first defeat of the Premiership season at the break, with Louis Moult scoring both Motherwell goals, but they produced a stirring display in the second 45 minutes that left Rodgers smiling.
He added: "It is arguably the most pleasing win after being in that adverse situation. We hadn't had that before so to see the joy in the supporters, they appreciate the fight and spirit in the team.
"I thought we were defensively very poor in the first-half, but I thought we were brilliant in the second-half in terms of our composure, at 2-0 down.
"Huge credit to the players and the winning mentality and spirit within the team.
"I didn't go berserk at half-time – there was none of that. The issues were simple. The back four were too deep and that didn't allow us to press the game and there was too much space, but how could we find the solution? I am delighted for them."
Photography by Geo for CQN, thanks to Motherwell Fc for our photo-pass. Christmas shopping ideas for the Bhoys at
www.cqnbookstore.com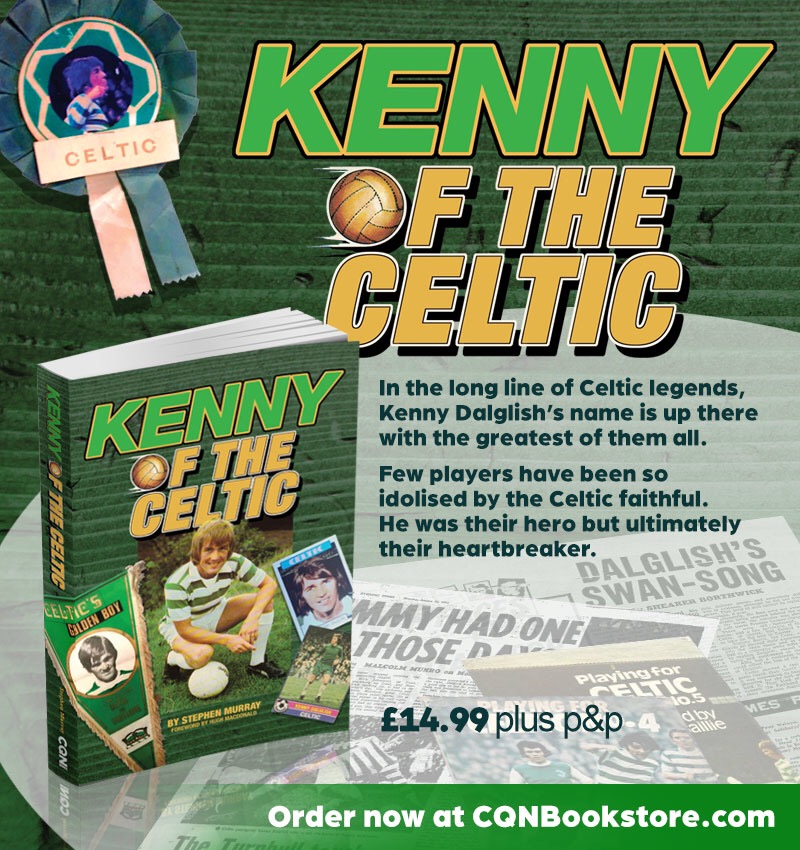 Click Here for Comments >