LEIGH GRIFFITHS believes the current Celtic players are on the brink of legendary status – if they beat Aberdeen in the Scottish Cup Final tomorrow.
Brendan Rodgers' side are pushing for the fourth domestic treble in the club's history and the striker is well aware of what it would mean to achieve a silverware clean sweep.
Griffiths said: "Legend is a pretty big word, but there are so few Celtic teams who have won a treble that I think people would see it that way.
"We know what it means to everyone. We know what it means to the club and to the supporters, but we know what it would mean to ourselves, as well.
"As a team, we have worked our socks off this season. I am probably the fittest I have ever been and nearly every one of the boys in that dressing room would say the same thing.
"This is the last big step for us and we are all determined to go and try to take it.
"Winning a treble would be an amazing thing to do and it is one of those things that people would always remember and talk about.
"It is a chance for us to carve our name into the club, but it is important that we don't lose sight of the fact that we have a game of football to win first.
"If we have taken anything on board this season it is that you never look beyond the next game. The manager has drummed that into us.
"The Invincibles thing is an amazing achievement, but it is not as if Aberdeen are going to stand back and let us play however we want tomorrow.
"That is something for us to think about and enjoy when we get a bit of time to reflect on the season, but for now it is about looking to keep the momentum going.
"Hampden is a great surface. It is a pitch that suits the way that we like to play football by getting the ball down and moving it around.
"Hopefully, that can benefit us and also helps to put on a good show because it is the showcase of our game and it is a game that everyone always wants to watch.
"Winning the Scottish Cup would be the perfect end to the season for us, but the main thing is that we keep our concentration and go out there and enjoy it."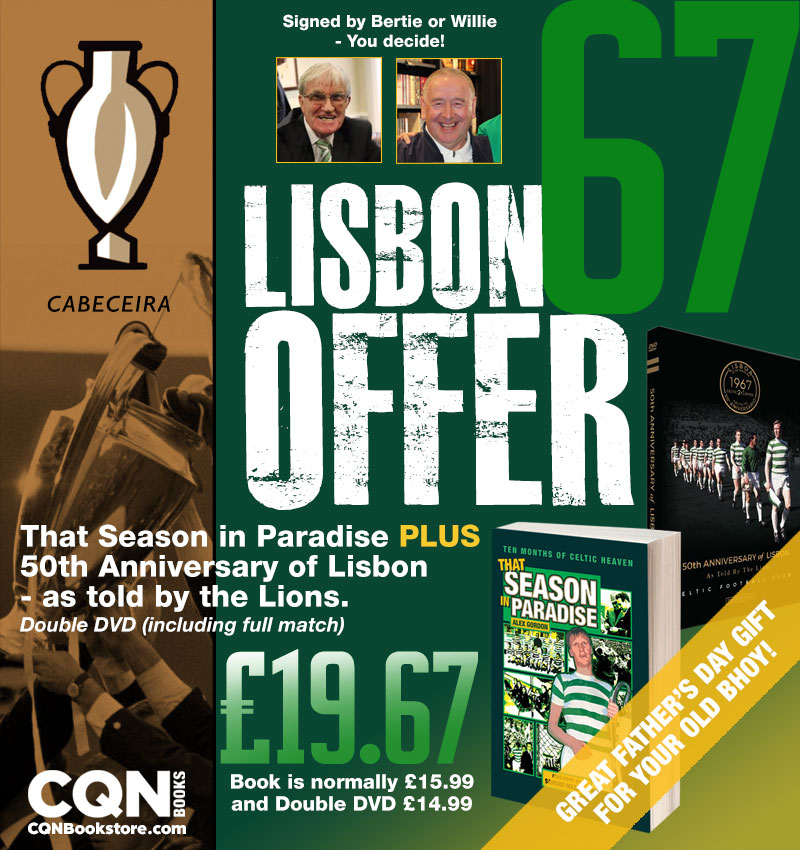 Click Here for Comments >