LEIGH GRIFFTHS has dismissed claims Celtic players goaded rival fans with their goal celebrations during the runaway 5-1 triumph at Ibrox at the weekend.
Eight arrests were made and two men were alleged to have made monkey gestures towards opening goalscorer Scott Sinclair, with one already having admitted the charge in court.
Another supporter pleaded guilty to engaging in behaviour likely to incite public disorder after confronting Hoops skipper Scott Brown on the pitch.
Craig "it's never our fault" Houston, spokesman for Sevco Rangers fans' group Club 1872, justified the actions of home supporters by suggesting the opposition players went over the top as they enjoyed the occasion.
He said: "Alleged racist taunts, fans encroaching on the field of play and objects thrown on the pitch are obviously things that shouldn't happen at a football match'" he said referring to the large battery, the golf ball and the other items like the two pound coins Brownie is seen holding above, a sum total enough to buy their club twice over.
"We believe that these issues, along with players taunting opposition fans during the majority of the goal celebrations and vandalism in the stands, will all be dealt with in an appropriate and timely manner by the proper authorities."
However, Griffiths, who thumped in the second goal, denied the champions had done anything wrong.
He hit back: "If the shoe was on the other foot and Rangers (sic) did that at Celtic Park it wouldn't be a problem.
'It was a normal celebration. There was no question of goading the fans. If you goad fans you will get booked, simple as that.
"We were at the edge of the pitch, we didn't go over the hoardings or anything like that. Not until the second-half when we scored in front of the Celtic fans.
"I think if the shoe was on the other foot and the Rangers (sic) players did that at our place there wouldn't be any qualms from us."
A second Ibrox fan has been arrested for allegedly racially abusing Sinclair.
The 27-year-old man was detained in connection with an alleged offence under the Offensive Behavour at Football and Threatening Communications Act. A report will be submitted to the procurator fiscal and the man is expected to appear at Glasgow Sheriff Court today.
The Govan club have said they will give indefinite bans to Paul Kenny, 28, who was caught on camera making a monkey gesture at Sinclair, and David McLellan, 23, who ran on to the pitch and confronted Brown.
Both admitted engaging in behaviour likely to incite possible disorder and were released on bail. They will be sentenced by the courts at a later date.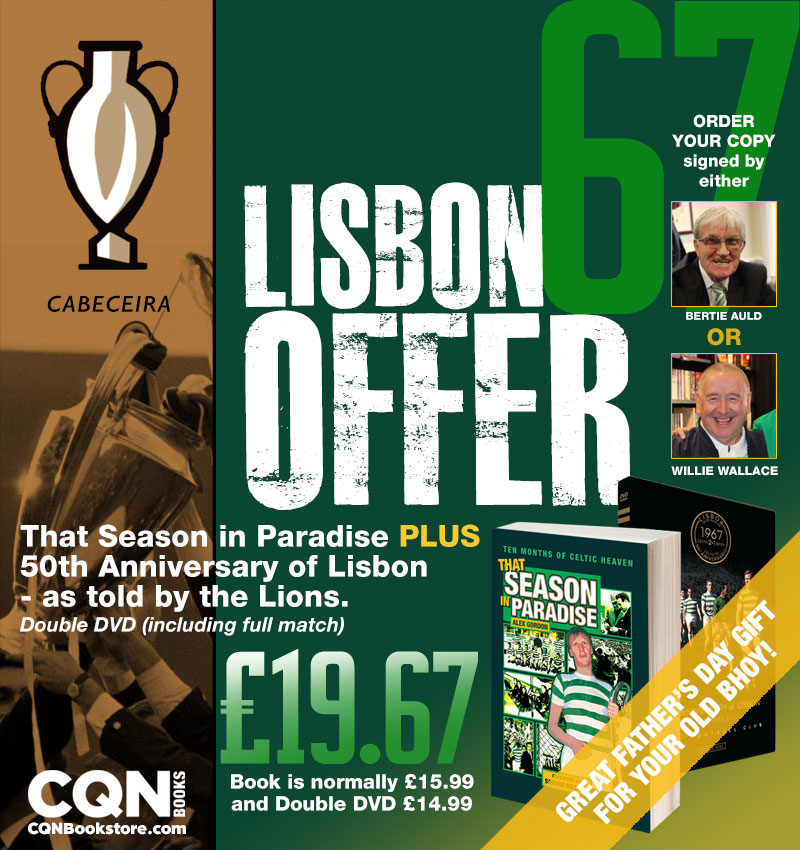 Click Here for Comments >