HEARTS boss Craig Levein is planning on giving Celtic a run for their money at Parkhead tonight.
The Tynecastle gaffer insists he will select his most athletic team for the meeting with the champions who could have new Bhoy Charly Musonda making his debut following his loan switch from Chelsea.
David Milinkovic is pushing to start in the Edinburgh line-up after scoring twice in his last two substitute appearances.
Levein intends to field a side with fresh legs, conscious that his men are preparing for their fourth game in nine days.
He said: "David is in contention, of course. My view recently has been to get legs into the team.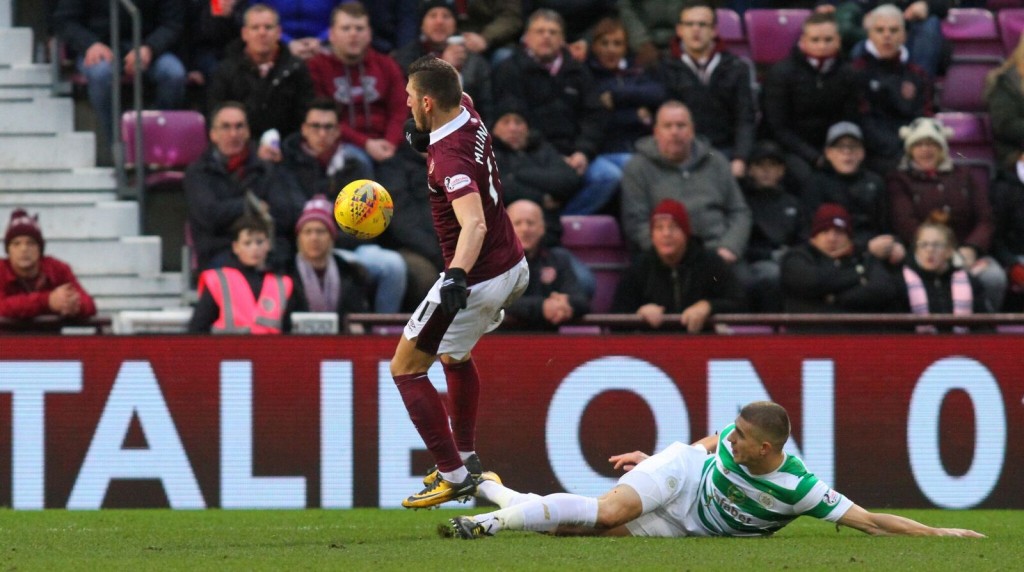 "I think the games have been quite attritional, so I've tried to put people on the pitch who are fresh and capable of doing the running.
"That will be the same again tonight. I've rested David a couple of times now, Don Cowie has been out of the side, Kyle Lafferty comes back from suspension, so that's how I'm looking at it.
"I'm looking at who will bring us the most energy and running because we'll need it.
"This game is going to be tough and then we have another match on Saturday against St Johnstone."
Lafferty might not feature as he was the subject of an enquiry from Sunderland yesterday and Hearts are prepared to sell the player according to reports from the North East of England.
PLANNING PERMISSION
Yesterday news broke that Aberdeen had been granted planning permission to build their new stadium and training complex on a green field site just outside of the city. This £50 million development will be a game changer for the Dons although it will be sad to say goodbye to Pittodrie. If truth be told it's been a tired old stadium for years now so it is long past its best.
There's also something really exciting about the proposed developments at Celtic Park which are also progressing.
If you didn't catch the news towards the end of last year, the club were granted planning permission to enhance Celtic Park in a big way.
Parkhead, as it's more colloquially known, actually already has a heck of a lot going for it. It's regarded as the finest stadium in European football especially on those great Champions League nights. And now with these new developments in the offing it's set to get even better.
There'll be a brand spanking new hotel which should offer fans the kind of hospitality that they deserve after a lot of travelling to support their teams. As part of an £18million project, we should expect a lot from this: great views of the stadium, a top hotel with all the facilities right on the Celtic Way, swanky bars and restaurants and the chance to meet friends and family there before or after the game.
Of course, the danger of staying in a luxurious hotel is always that when you get back home you feel the need to give the old abode a bit of an upgrade. With websites such as Bedstar it's won't break the bank though and you can smarten the bedroom up a bit with a good quality wooden bed frame and feel a bit less shabby.
The Celtic Park developments also include a museum. Quite what'll be in there it's hard to say exactly but we can anticipate a hall of fame and some good exhibitions about the history of the club. Given that Celtic FC was founded back in 1888 there'll be a lot to display and get stuck into. This sort of thing is great as it really enriches your appreciation of a club. Once you have an understanding of the heritage the experience of watching a game is enhanced as you realise that every match is contributing to that ongoing history.
Another of the great features of the proposals for Celtic Park, and no doubt this helped them get permission to build, is the jobs that it will create for the community. For all that football is such an international sport these days, it really all comes back to local communities, doesn't it?
In many ways the smaller clubs' grounds are the most rewarding to visit as they are more vital and more "real" than those that operate on a larger scale. Apparently there should be over 100 jobs created by this development, which will be great for the local area and the general atmosphere of the club too.
As always with a project of this size, the time scale is suitably grand too so it'll be a few years at least before we get to see this stuff in the flesh and try the hotel, but it's definitely one to look forward to….
NEW CQN PODCAST OUT NOW WITH SPECIAL GUEST FRANK McGARVEY
Paul John Dykes and Kevin Graham are joined by Frank McGarvey at The Penalty Spot in Glasgow.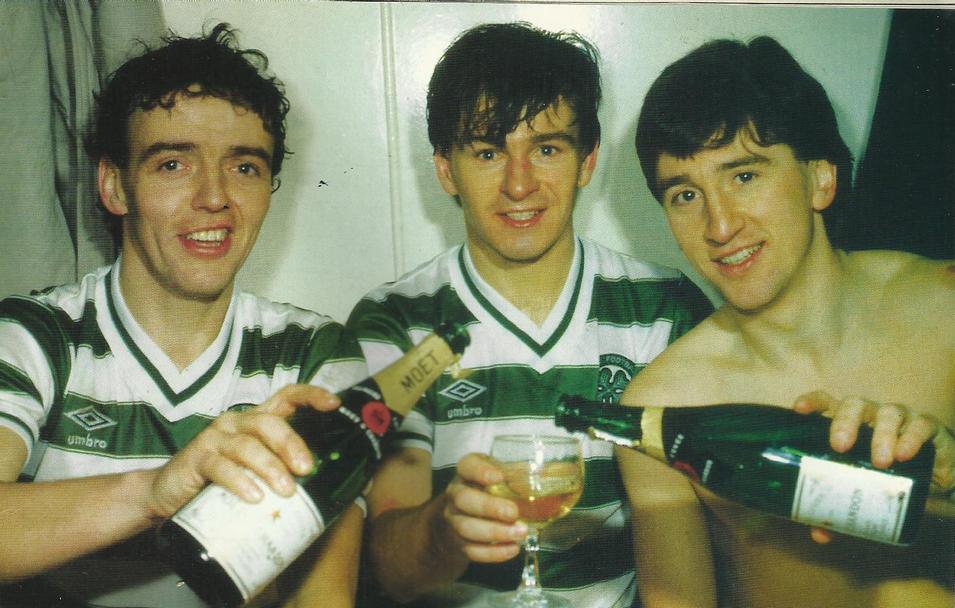 Frank discusses his time at Liverpool, signing for Celtic, his admiration for Jock Stein, his partnership with Charlie Nicholas, the 1985 Scottish Cup final, why this was his final appearance in the hoops, and Love Street 1986.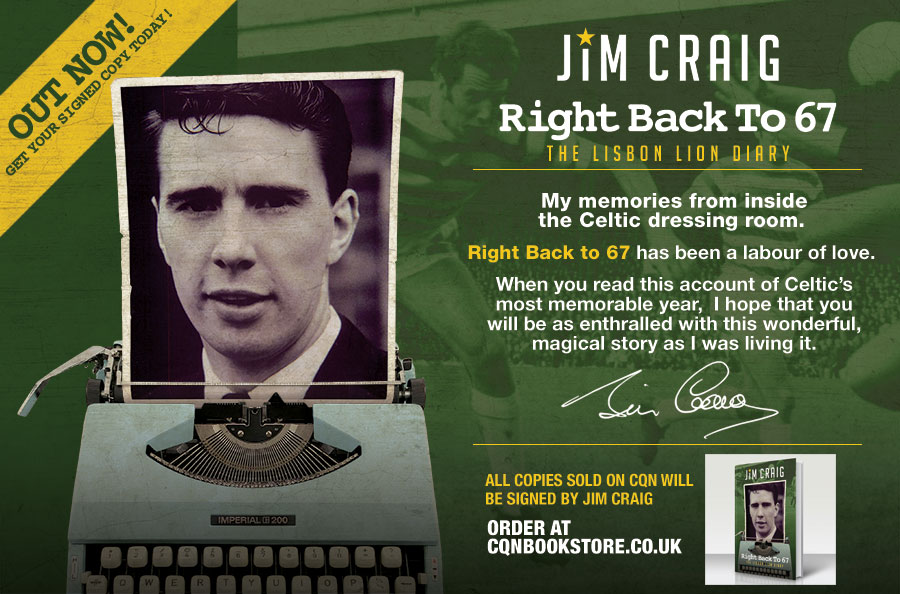 Order Jim Craig's new Lisbon Lion Diary – Right Back to 67 from CQNBookstore.co.uk and you will receive a signed copy from the man himself plus a FREE copy of That Season in Paradise – Ten Months of Celtic Heaven signed by fellow Lisbon Lion Bertie Auld! Simply order Jim Craig – Right Back to 67 and the second book will be sent automatically. Stocks are running very low so hurry! THIS DEAL WILL END IN A FEW DAYS!
Click Here for Comments >