CRAIG GORDON is convinced Celtic will pick up where they left off when they return to action in the Scottish Cup-tie against Albion Rovers on Sunday, January 22.
After a few days' rest, the Scotland international goalkeeper and his team-mates had their first full training session yesterday in the warm sunshine of Dubai.
Gordon said: "It was good to have the break on the horizon as we could really give all our efforts towards it, especially in December with nine games.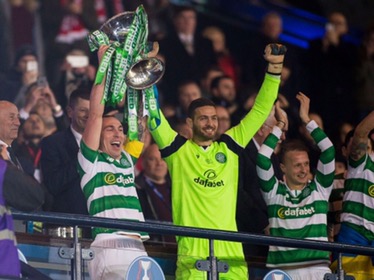 "We gave everything we had in those games to try and stay unbeaten, knowing we had this to look forward to at the end of this month to recharge the batteries, get some good training under our belts and really look forward to the second half of the season.
"It helped to have this to aim for. We knew it was going to be a tough month with a lot of games and a lot of hard work, but at the end of it we had the chance to come away here and get a bit of rest.
"Also, it gives us the opportunity to refocus and look at our targets for the second part of the season."
Gordon added: "I came out to Dubai early with the family and had a nice break and everyone enjoyed it. The weather is always perfect and it was great to get away and have that week of relaxation.
"It gives your body a rest for a week or two. It was quite punishing, playing two or three game a week towards the end of last month, so having that rest lets your body calm down and get any little injuries or things you have been carrying sorted out.
"You come back with that freshness in the second half of the season and, hopefully, it will show in performances in that we don't have dig out results which we had to do during December.
"We had a few one-nils and had to scrape a few results, but getting that freshness back in legs that we can take into the rest of the season and, hopefully, everyone will see a better team for it.
"We now have a week of training which will be needed after a week off. After not training for four or five days, you feel the need to get back out there and start again, so I'm looking forward to a good week's training."
Click Here for Comments >