JAMES FORREST believes Celtic have enough firepower to overcome Rosenborg in the Champions League crunch qualifier in Norway on Wednesday.
The Scotland international winger, who played through the middle during yesterday's five-goal rout of Sunderland, insists the team has goals in it even if Moussa Dembele and Leigh Griffiths are sidelined.
Forrest and Co drew a blank in the goalless first match at Parkhead, but the 26-year-old attacker reckons they can raise their game in Trondheim.
He said: "There is that expectation now after we did so well last season. That's normal.
"But, at the same time, we're playing European football and it's not as easy as that. We are not going into the game thinking: 'We should win'."We know how hard we have to work to get what we want. We know we need to graft and, hopefully, get the result on the back of that.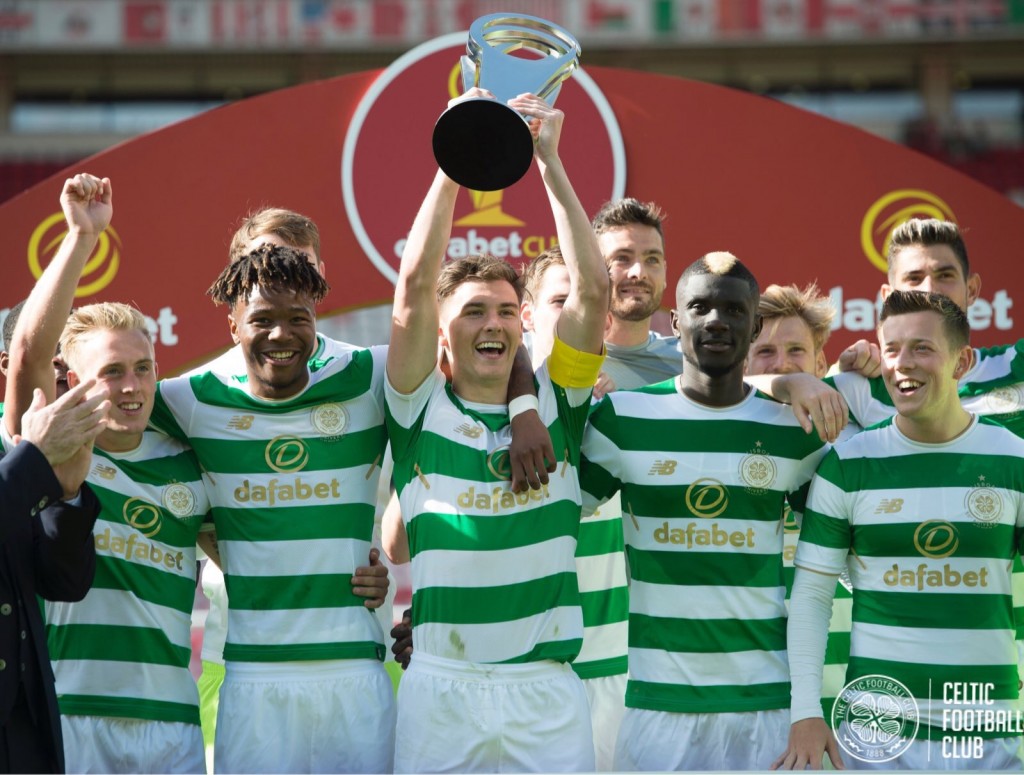 "Yes, it was a frustrating night. They showed us respect, they came and sat back and kind of played for the draw. Defensively, they shut down space.
"The boys put in a good shift and worked hard, we just never got that goal.
"Obviously, it was more difficult for us without Leigh or Moussa – they're top players.
"But if Leigh isn't back, we definitely think we still have goals in the team among ourselves. And playing them at their home stadium, they will maybe come out. Their supporters will push them to go for it more.
"So, hopefully, it will give us some space, some gaps for us to exploit.
"It was quite tight at home. We thought that's the way they were going to be – compact.
"And fair play to them for the way they went about that. They came here to do a job and did it. If they come out a bit next week we can look to get that away goal."
Forrest, who has now played 57 European games for the Hoops, is convinced if they can get good results in places such as Moscow and Manchester, then they can get one in Trondheim.
He added: "It's obviously good for me and a few of the other boys that we can take all our experience into this game. We know it's going to be hard over there with a hostile atmosphere.
"But we're kind of used to that, so we're going to be ready.
"If Rosenborg had scored, we'd have had to go over there all guns blazing. It would've been a different story. If we defend from the front next week we will get chances.
"First and foremost, we have to defend as a team over there and that starts with the front players.
"Hopefully, there's a wee bit more space and that will be good for the forward players like myself.
"The gaffer said at half-time that 0-0 would definitely be positive with a clean sheet. We can build on that.
"We knew it would be tough. They're 17 games into their season. You get your fitness from playing games and they are halfway through their season.
"We managed to keep up with that in our third competitive game, so the boys have come through that well.
"It's another game under our belt, so we're positive for the second leg."
——————
NEW CQN PODCAST OUT NOW – CELTS FOR CHANGE
Episode 6 of The CQN Podcast: A Celtic State of Mind takes a look back at the 'Celts for Change' movement of the 1990s, which paved the way for Fergus McCann's historical takeover of Celtic Football Club.
The radio archives have been trawled, and the tone of the contemptuous Scottish media during Celtic's demise may come as no surprise. The infamous Daily Record / Sunday Mail radio advert exclaiming "RIP Celtic" can be heard in full – and it hasn't aged well.'Celts for Change' remains one of European football's most-successful fan movements, and it is as relevant today as ever, as the Scottish football authorities fail to act on the Supreme Court's decision on Rangers' (IL) unlawful use of EBTs.
Paul John Dykes chats to The Alternative View's Matt McGlone about the coming season, and is also joined by former Celtic TV presenter, and avid Aberdeen fan, Ally Begg to offer a balanced view on Celtic's nearest challengers.
50,000 Celtic fans can't be wrong…Connect with A Celtic State of Mind @PaulDykes and @CQNMagazine and please LIKE the CQNMagazine page on Facebook.
Meanwhile listen to the new CQN Podcast below…
SUNDERLAND TRIP
And a quick shout out to all the Celtic supporters who made the trip to Sunderland today and were rewarded with a superb performance and a 5-0 scoreline in favour of the Bhoys.
The Tommy Gemmell CSC Dunblane was there as they always are.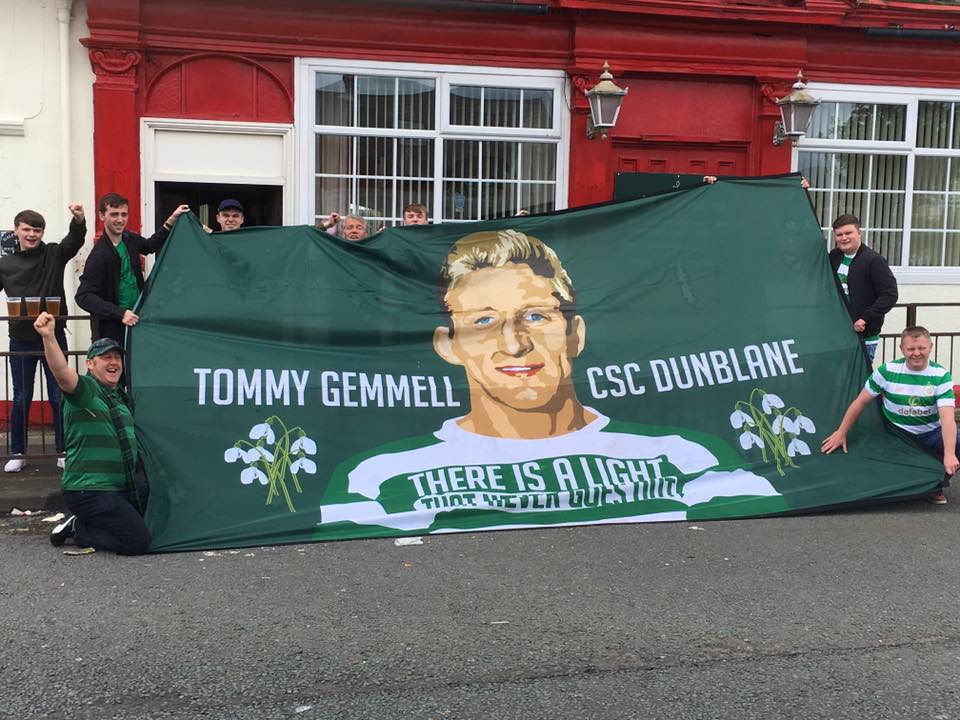 STRIP THE TITLES
Watch out for an in-depth article on CQN later this morning which will make for extremely reading for Neil Doncaster. Part 1 of the response…
And CQN's HECTOR'S GOTCHA t-shirts now have STRIP THE TITLES on the back. Those who say the fight is over will soon discover just how wrong they are.
You can get your Gotcha! t-shirt in green from
CQNbookstore.com
– we have been selling these to Aberdeen, Dundee Utd, Hibs, Hearts, St Johnstone and Dundee supporters, so it isn't only Celtic supporters who feel strongly on David Murray's cheating years.
We were looking at a live podcast but there didn't seem to be that many interested in taking part.
Maybe look at this another time. We will have some very important podcasts coming up over the next few weeks.
Strip the Titles.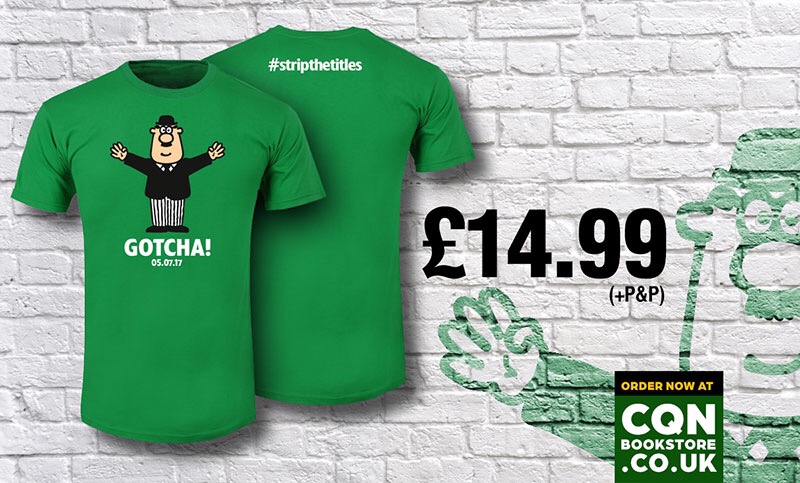 Click Here for Comments >