TOMMY CALLAGHAN reckons he's got one of the best jobs in the world as a matchday host at Celtic.
The former midfielder, who was signed for £35,000 from Dunfermline in 1969, is now 72, but is still as enthusiastic as ever about life at Parkhead.
Callaghan said: "We've got a great wee club in the Celtic Suite – me, Bobby Lennox, George McCluskey, Dixie Deans and Evan Williams.
"We sit down at 11am with a big pot of tea and talk about the football. What's the team going to be today? Sometimes even a game from the past.
"Most of the time we just agree to disagree. Matchday host at Celtic Park? Best job in the world."
Callaghan has just signed up to help co-ordinate the club's Football Fans In Training Programme.
At least two hours a week, he can be seen participating in gentle exercises in and around the stadium. He agreed to a role in return for nothing more than a club tracksuit and pair of trainers.
He added: "It's a laugh at first when you say: 'I'm going to a keep fit class'. But the guys taking part are fantastic.
"Last week, everyone had to say their name and finest Celtic moment. I was last and got to tell them: 'Signing for the club'. I've been one of the lucky few."
Callaghan was born in Cowdenbeath. He was a Celtic fan and a miner who forged a partnership with mentor Jock Stein that brought six league, three Scottish Cup and two League Cup medals. In eight years, he represented the club 284 times, scoring 33 goals.
He added: "The most I earned in a season at Celtic was in 1971, £10,500 a year. I was on £32 a week at Dunfermline, but went to £50 at Celtic.
"The most I earned at that time was £70, but that wasn't official. Bonuses regularly took us up to £100-a-week.
"I suppose we were born in the wrong era financially. It would be nice to be on £10,000 a week, but, at least, I can say I played for Celtic."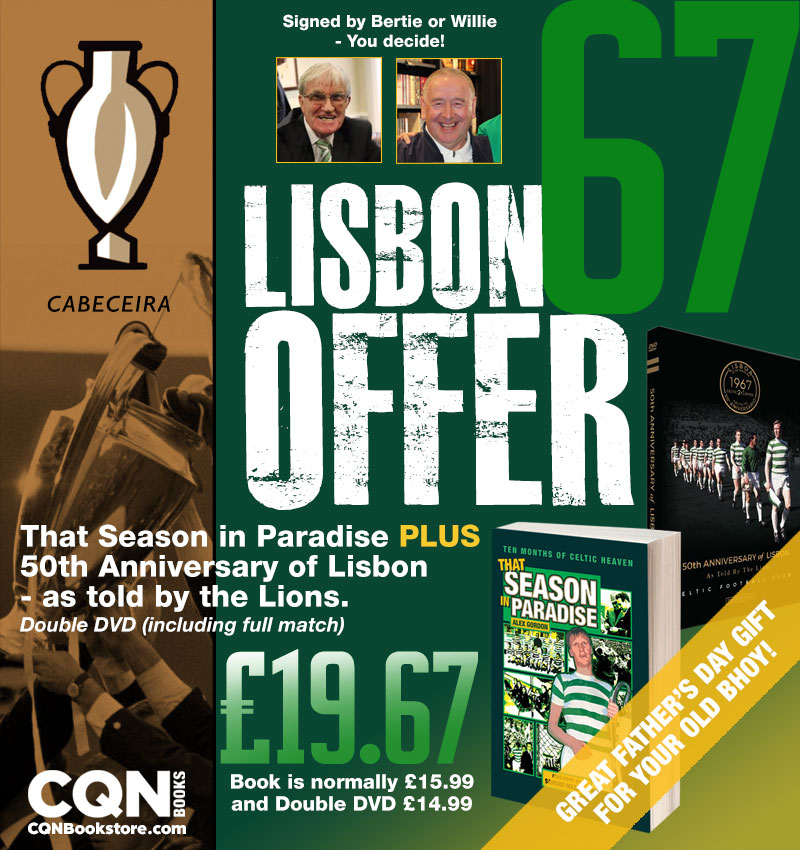 Click Here for Comments >