CELTIC legend John Hughes doesn't believe Brendan Rodgers' players will take anything for granted in Kazakhstan today.
The Hoops, of course, have a five-goal cushion as they prepare to take on Astana in the second leg of their Champions League play-off.
Hughes, though, recalled an evening in Hungary when he was part of Jimmy McGrory's team that had a three-goal advantage over MTK Budapest and only 90 minutes away from a place in the 1964 European Cup-Winners' Cup Final.
The club's all-time seventh-highest goalscorer with 189 strikes saw his European dream disintegrate on a dreadful April 4 evening in the Hungarian capital.
Hughes, now 74, said: "There was some fairly ludicrous decision-making at Celtic in the early sixties.
"But I don't think there was anything crazier than our pre-match briefing as we prepared to play MTK Budapest at the Nep Stadium on April 28 1964.
"We were 3-0 ahead from the first game at Parkhead and were favourites to reach the Final which was being held in Brussels that season.
"What an awesome prospect for a young team performing at this level for only their second year.
"Okay, you don't need to be blessed with an IQ of genius proportions to work out what should have happened next.
"We're three goals ahead, on the brink of making club history and even the dejected fans of the Hungarian team had conceded defeat with only 10,000 tickets sold for the game in a ground that could comfortably house over 100,000.
"So, you're going to defend your lead, aren't you? Keep it tight for the first twenty minutes or so, take the sting out of their initial attacks, maintain possession and look to take advantage on the break.
"That looks like a game plan, doesn't it? Well, that's the strategy just about every other team in the world would have adopted. Not Celtic, though. Not while chairman Robert Kelly was calling the shots.
"Nope, we were told to play in the 'Celtic way' and to continue taking the game to the opposition.
"Kelly addressed the players and I'll always remember his words. 'We beat them in Glasgow fair and square and I believe we can beat them here in the same manner. That's the Celtic way.'
"Naive? Tactics like that were simply preposterous, absolutely suicidal, completely irrational, totally absurd.
"In the dressing room, we listened intently at what our chairman had to say and the players blinked in combined astonishment. 'Did he say ATTACK them?' we thought in unison.
"That European tie predated the movie 'One Flew Over The Cuckoo's Nest' by 11 years or else I would have been looking around to see if Jack Nicholson was in the room.
"As was the custom back then, manager Jimmy McGrory, of course, said very little, maybe something along the lines of, 'Enjoy the game, boys.'"
The powerhouse attacker, known as 'Big Yogi, to his Hoops admirers, said: "Stevie Chalmers, with a double, and Jimmy Johnstone had netted the goals in Glasgow that should have been enough for us to make history.
"In Budapest, though, MTK couldn't believe their good fortune. Why weren't we attempting to stifle them? Why weren't we retreating into defence?
"It didn't take them long to realise they were onto a good thing. Our clueless system was there for the taking. After just over an hour we were hurtling out of the competition.
"They pulled one back in the 11th minute through Istvan Kuti, but we still didn't respond to the flashing danger signals. Jinky put the ball in their net, but Austrian referee Dimitrus Wlachojanus ruled it for offside. I suffered the same fate before the interval and, once again, it came into the doubtful category.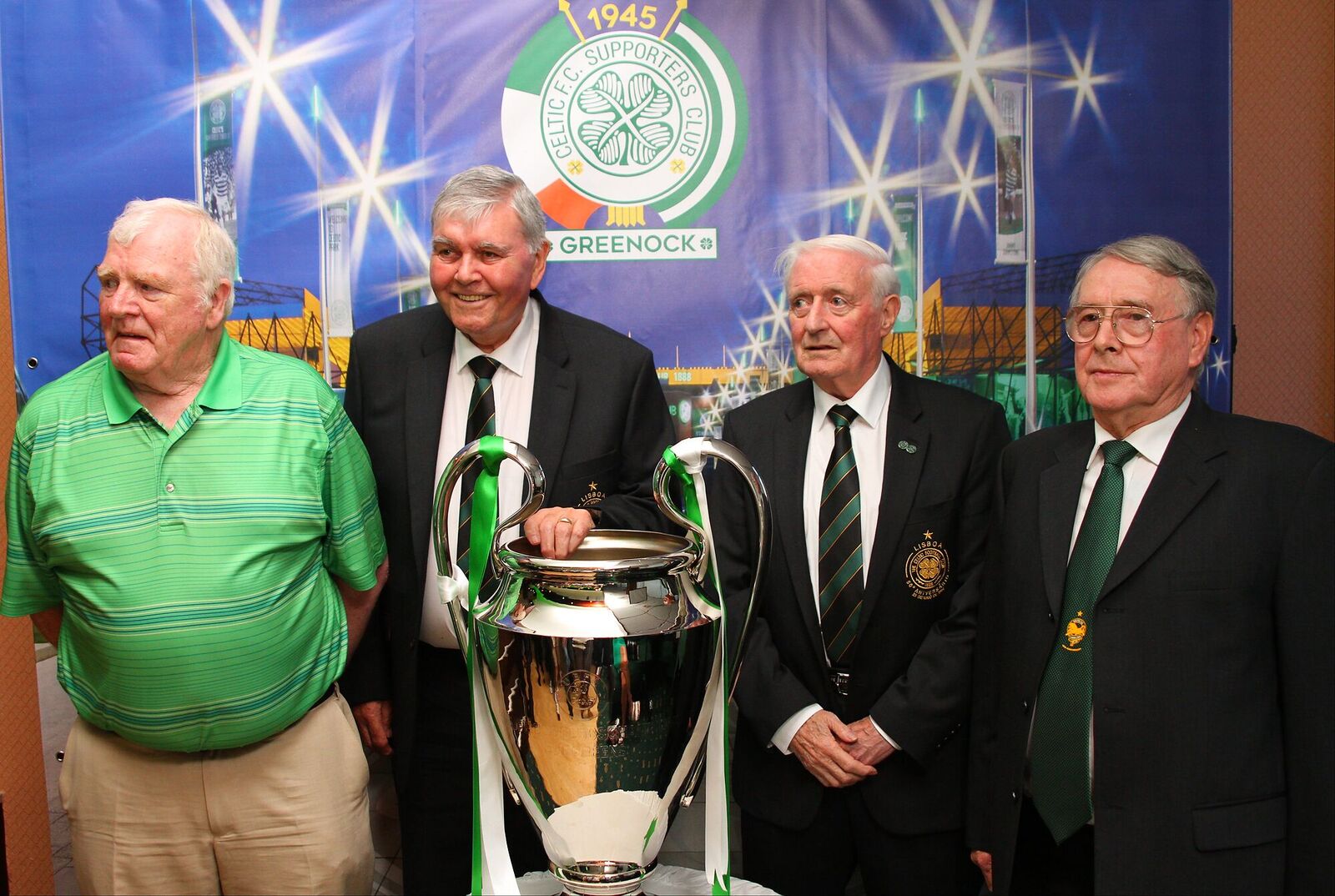 "Very little was said in the dressing room at half-time. There was no reorganisation and no revamp of our thinking. Two minutes after the break, our advantage was cut to one.
"Mihaly Vasas was the guy who did the damage with a penalty-kick after Tommy Gemmell had punched an effort off the line. Karoly Sandor rifled in a third and that was our lead well and truly obliterated.
"The agony was complete when Kuti got No.4 nineteen minutes from the end. As soon as they were ahead in the tie, MTK dropped into a defensive shell.
"They were going to hold what they had. If only we had adopted the same sensible thinking when we were three goals in front."
Hughes added: "Somehow I don't think that will be allowed to happen today.
"Brendan Rodgers has worked wonders with this squad of players and that is why it is such a pleasure to go to the matches these days.
"And, of course, I'm looking forward to the Champions League group stages. I hope I'm not getting ahead of myself!"
*We have a limited number of signed copies of Yogi Bare, the John Hughes story available for only £10 at CQNBookstore.com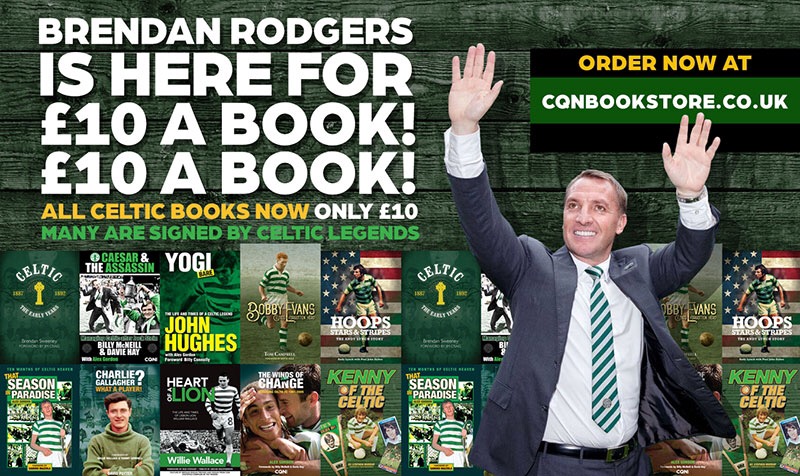 NEW CQN PODCAST – PAUL DYKES PRESENTS WITH FORMER CELTIC CAPTAIN ANDY LYNCH AND SPECIAL GUEST PAT STANTON
Click Here for Comments >