Before you get carried away, let me remind you: Our Premier League record of 25 consecutive wins in season 2003-04 came to an end at home to Motherwell, the game after a memorable European victory over Barcelona. Our 2007 win over European Champions, Milan, was followed by a harrowing game against Gretna at Fir Park, where the soon-to-be-liquidated minnows held the lead until the 87th minute.
The last 10 days have been mentally and physically exhausting for the players: a League Cup quarter-final victory, humbling Newco, then raising the bar further against Anderlecht, all three games away from home. There will be a natural drop-off in endorphins, even the coaches will find it difficult to squeeze determination to climb another summit so soon.
A home game against soft-looking Hibernian is exactly how 57 game unbeaten domestic runs come to an end.
It's always a bit disconcerting to see the media report a story of discord at Newco, conditioned, as we were, by the blanket of control Sir David Murray shrouded news outlets with while at Oldco. Now news that Brother Pedro has banished Kenny Miller from the Newco first team squad.
Kenny is the innocent party in all of this, apparently. Troubles are the manager's fault.
You and I both know that Pedro, Kenny and everyone else at Ibrox are woefully under-resourced to compete at the summit of the Scottish Premiership. That's the only important part of this story, and the answer doesn't lie on the pitch or in the dug-out on match days. At best, the person responsible for that is watching games poolside in South Africa.
All that campaigning to unseat the Easdales was for this. It's a Brexit-style self-delusion, with an inevitable outcome.
Celtic FC Foundation, Great Scottish Run
I can't tell you him much I appreciate the generous support ahead of the Great Scottish Run this Sunday, for the Celtic FC Foundation.  As I said yesterday, we are not only about winning trophies, and the Champions League, this club is has deep roots in helping our fellow those in need.
I've never made porridge in Malawi, or fed the poor in Haiti, not would I know how to engage with Autistic kids, but you and me can do our bit for those who have the responsibility of delivering help where needed.  What I can do is run on Sunday and ask for sponsorship.  If you can help, do so at this MyDonate page.
Thank you.
The CQN Podcast: A Celtic State of Mind (EP14) Champions League Special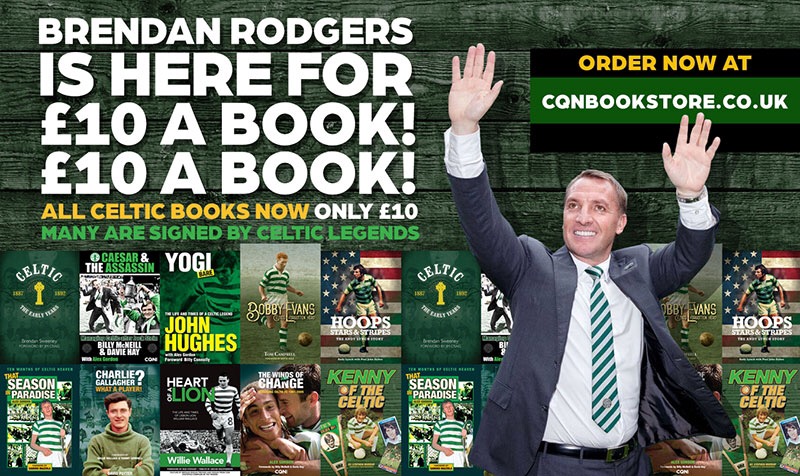 Click Here for Comments >