SCOTT BROWN believes Celtic are the "best team by a country mile" in the Premiership.
And the Hoops skipper insists they aim to prove it over the remaining 14 league games of the campaign, starting with Ross County on Saturday.
The four-in-a-row champions are ahead of Aberdeen at the top of the table on goal difference and have a game in hand.
Brown said: "I still believe we're the best team in Scotland by a country mile.
"That belief is just inside you. Some people have it and maybe other people don't have it as much, but it comes through maturity, as well.
"Celtic is a big club and we just have to show that by results and the way we play that people need to be scared coming to Celtic Park.
"We have to kick on and make Aberdeen push us all the way because we know if we go on a run it will be hard for them to keep up with us.
"Don't get me wrong, they're a good team and have done well, but we will see when it comes to other games and how they perform. We'll see what happens at the end of the season.
"We need to go and put it right. Now is the time we have to show our character."
Brown, who has just returned from a knee injury, admitted the past few days have been difficult after the Hoops were knocked out of the League Cup by Ross County and then beaten by Aberdeen three days later.
He added: "I have not experienced losing two consecutive games in a long, long time and, hopefully, I don't experience it again because it's not great.
"You come here to win games like semi-finals, rather than put ourselves under pressure.
"And, although it's making the league interesting for everybody else, at the end of the day we all know we're going to be champions and we have to show how good we are.
"I'm used to that pressure now. I've worked under a few different managers here, but everyone expects us to win trophies. That's how I've managed to keep playing for so long because I keep getting that success.
"And as long as you keep getting that success and you out your heart into it, the fans are behind you."
* Scott Brown was talking in the Celtic View, out now.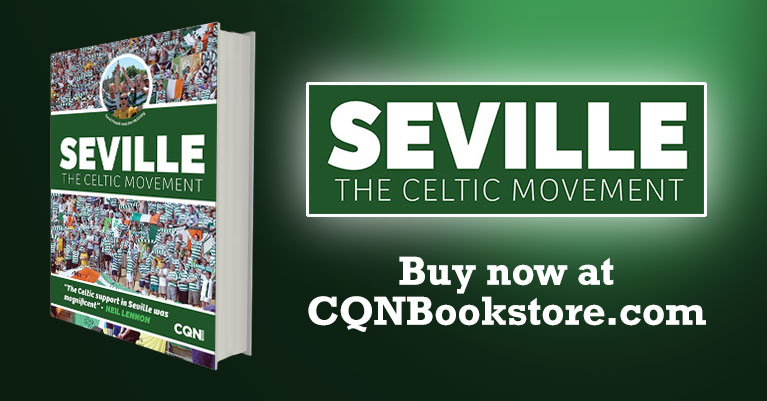 Click Here for Comments >