ANGE POSTECOGLOU'S Celtic side and Giovanni van Bronckhorst's Ibrox outfit are engaged in their usual titanic struggle at the top of the Premiership. But it seems that, to tilt things in their favour, the Bhoys could be looking to finally address their issue of filling left-back.
The departure of Kieran Tierney a few seasons ago left a hole in the team, but there's hope on the horizon that the team could be mending the gap, following reports the club are targeting Barnsley's Callum Styles.
Styles, a left and central midfielder, has impressed everyone since he started playing for the southern Yorkshire Championship side in 2018. Now, according to speculation, he could be coming to Celtic Park.
Below is a look at what's going on, why Styles could be the man for the job and who else could also fill the role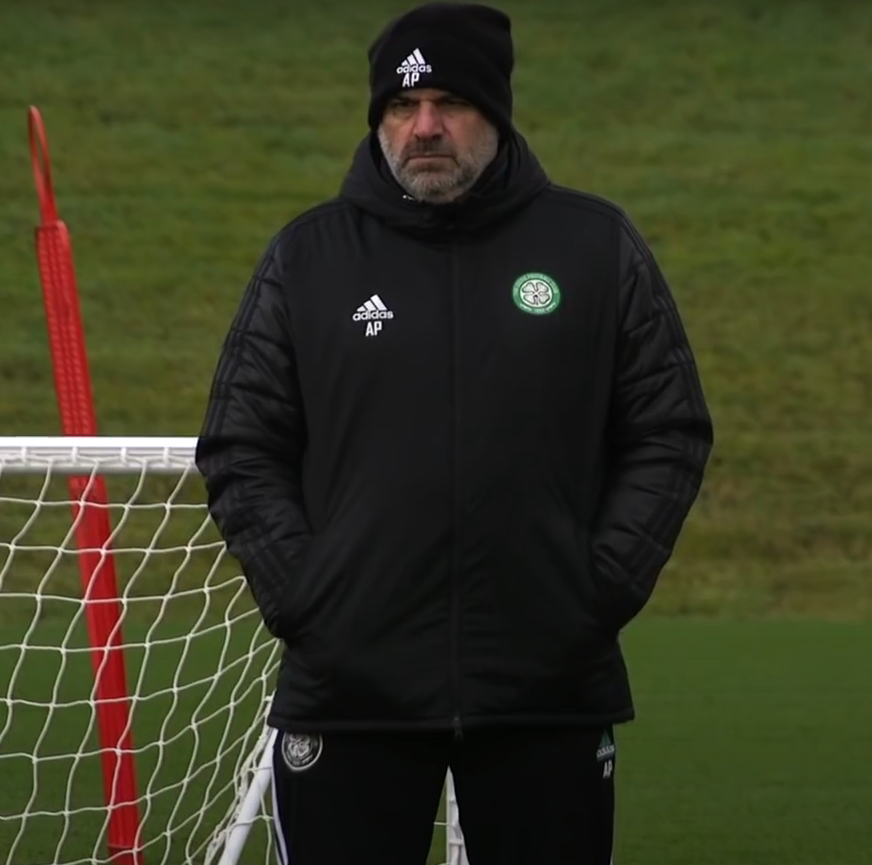 ON THE LOOK-OUT…Ange Postecoglou is poised to splash out again in his third transfer window.
What's going on at the back?
Boss Ange Postecoglou is hungry to find a long-term solution.
Josip Juranović has been doing his best to take care of his business for the side and has made several appearances this season in the role, but he's a natural right-back. Postecoglou is looking for someone who could make the role their home and solve the riddle for the Bhoys.
Juranović isn't the only one who the boss has called upon this season to fix the problem. Greg Taylor, Liam Scales, Adam Montgomery and Boli Bolingoli have all provided options. But still no joy. Enter Callum Styles?
Why is Styles looking such a good prospect for the team?
Styles has proven himself to be a gifted player since he joined Barnsley from Bury. But what is it that might have caught Celtic's eye? Here are a few of his attributes:
Versatility
Styles has displayed immense versatility, with particular prowess in the left and central midfield positions, and he links up well with the other midfielders. But even though midfield is his area of expertise, you could slot him into leftback and think he'd been playing there all his life. He just looks so comfortable there and has been highly reliable. Barnsley know they can count on Styles.
Attacking prowess
Whether as a left-back or midfielder, Styles looks to attack, helping his team to overwhelm the opponents with superiority of numbers in the final third of the field. He also possesses good vision, which enables him to make clever runs that, combined with quick transitions by the team, really put pressure on opponents. Oh and just to give opponents a few extra jitters, he can really crack the ball and get the keeper scrambling across the goal or diving towards the top corner.
A workhorse and a defender
Styles is no slouch when helping his team defend. He'll happily rejoin at the back to give them plenty of men behind the ball and make Barnsley's defence harder to penetrate. When it comes to blocking shots, he's handy at contorting his body to get in the way of the ball and thwart what look to be certain goals.
ACTION MAN…Callum Styles on the run.
If not Styles, who else could fill the role?
Whether Celtic are putting all their eggs in the Callum Styles basket for left-back is unclear, but observers have pointed out some other players the team could go after if they don't get their man. Here are a couple:
Gijs Smal
Gijs Smal is 24 and serves Dutch side FC Twente. The Dutchman loves to get forward and go on the attack. Best of all though, he already plays at left-back and, possessing a left foot, is a natural at the role. His feet are quick and he uses them to play one-twos with teammates when Twente are on the attack. He also has a real burst of speed in him.
If there is one issue though, it's that Smal loves to get forward possibly a little too much. He's one of the most attack-minded fullbacks in the Dutch Eredivisie. As a result, he could leave the defence open to attack.
Lee Buchanan
Lee Buchanan, who serves Derby County, in the role of left-back, has been impressive for his side. There has been talk the nineteen-year-old could join the team.
Buchanan displays the composure of a more mature, experienced player. He takes his time, looking up to see what options are on before releasing the ball.
If a team is on the attack and the ball is played beyond him, he'll zip back speedily and get in a good position to clear. If a ball is crossed in, he'll show concentration with one eye on the ball, the other on his opponent. He also keeps in touch with the other defenders, helping the defence as a whole to coordinate well when defending.
Betting on Scottish football
Hearts are trailing way behind, so the Premiership has already become a two-horse race between Celtic and their Glasgow neighbours and rivals – a familiar tale.
Whether or not Celtic will sign Styles or someone else to be their long-term left-back and help them clinch the Scottish league title is an event you might feel like putting a bet on.
But if not, you might feel like a gamble on other events in the Scottish Premiership as there are plenty of betting markets out there. You can stick with the traditional bet and put your money on outright winners or you can go for something a little bit different and bet on goal scorers, the number of goals or other elements of the game.
One thing that is certain is that Celtic's gaffer is looking determined to finally sort out the position that has been something of an Achilles Heel for several seasons. Time will tell if he gets the decision right.
In the meantime, the fight is on for the title. Come on, the Bhoys!
Click Here for Comments >