PADDY ROBERTS' return and Stuart Armstrong resisting for now the temptation to earn mega-bucks in the middle of the Premier League meant that Brendan Rodgers has been able to keep his Invincibles side together for at least another season.
Yet Roberts himself points to his best mate as the player whose continued commitment to the green and white cause is the most significant. For Roberts reckons that Kiernan Tierney is emerging as a world class footballer.
"When I first came in Kieran was one of the young lads breaking through," said Roberts.
"For his age, his experience and maturity, this past year has been incredible. Obviously he's been skipper a few times this season as well and that will make him more mature and a better player.
"His goal against Kilmarnock was a screamer.
"Obviously the game wasn't on the TV but I saw the highlights and I was blown away. He was captain as well, so he texted me as he was absolutely over the moon about it. He said he's never hit anything better! So I think I'll need to try and match it this year.
"He is right up there – right now his potential is incredible. He'll have a big future in the game I'm sure and he'll go to the very top.
"You see things in the media all the time and some things are real and some things are fake. But the reality is he's an exceptional player and big clubs will want to look at him.
"But there's definitely no rush for him to move on, he's playing games and scoring goals and enjoying his career. He's a Celtic lad, he wants to play for the club, he just wants to play as much as he can and enjoy it.
"He's getting better each game. That's most important, I know it's a job but young lads play this to enjoy it.
"He's a fan, he's watched players come and go at Celtic and he's wanted to be like them. He's lived that dream. He loves the club, I think he's got Celtic duvets … he'll kill me for saying that."
LISTEN to the Thomas "Kidso" Reilly story on the current edition of the CQN Podcast…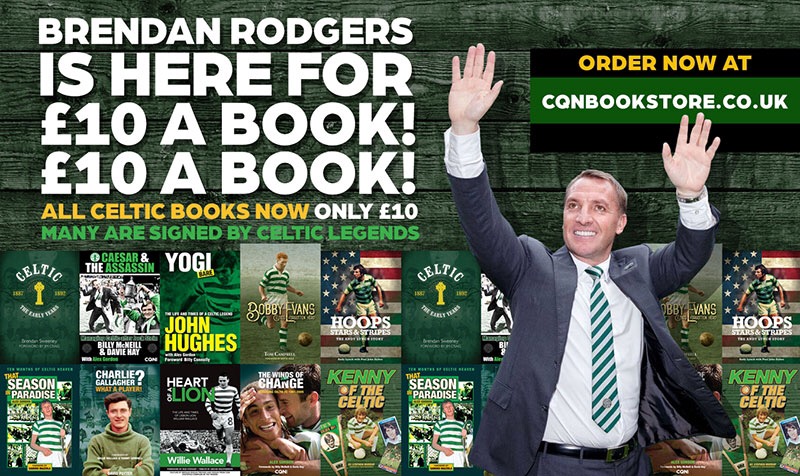 Click Here for Comments >