The Comedy Club played their first away tie in Europe last night and what a joy it was to watch.
Having attended nearly all the Celtic matches last season I somehow managed to miss out on the Henrik v Lubo Legends match. By the time I got round to thinking about buying tickets the match was sold out.
John Paul Taylor suggested watching on Premier Sports for a tenner with £2.50 going to the Celtic Foundation so I opted for that option. It was quite funny actually as the commentators mixed up John 'Yogi' Hughes the former Celt signed by Tommy Burns in the 90s with the original Big Yogi and kept commenting on how fit and able the big man looked given that he was well into his seventies!
However in the small print on the Premier Sports agreement, it states that you have to subscribe for 2 months minimum so in effect it was going to cost £20 to watch that match. I was, at some point going to mention this to JPT. I mean what else could you possibly want to watch on Premier Sports?
Then last night I noticed that they were showing the match in Luxembourg!
Best extra tenner ever spent…here's before and after game, summed up perfectly!
BEFORE…
Hands up if you're excited for European football to return to Ibrox pic.twitter.com/3hdA8I2frO

— Rangers FC (@RangersFC) June 29, 2017
AFTER…
Unfortunately the board weren't brave enough to admit they'd made an absolute **** up of an appointment in Pedro. He should have been sacked in the summer, a few argued before it was to late, before he'd got rid of any decent players and brought in a whole load of *****(Craigy Whyte) whilst cashing in all the chips.
It's to late, the chips are nearly all cashed. But if the board come out now and say this has been an absolute cluster**** we need to get rid of him and move on with the guff he's brought in, but find a new manager who can get players motivated, organised and driven we'll need to accept another season battling for 2nd with the sheep and possible hives/hearts.
However I suspect the board will curl up into a shell in a state of shock. The bears now must force this conman out the club starting with the first game at Motherwell. We need to force him out and do not buy his utter street seller salesman pish. He's delivered out worst result at home to the taigs in history, ****ed the sheep record up, thrown the team into reverse from Warbs and delivered the worst result in Scottish football history whilst spending a fortune to do the latter.
King also has to stop the McKay deal getting completed, the new manager may have something about him. Similarly all purchases and sales must stop other than the obvious. We get a new manager in he has time and some pre season left.
But the pressure needs to come from us. He embarrassed himself at the end with the fans. He should take a breadth and count himself lucky nothing more came about.
NEW CQN PODCAST WITH SFA PRESIDENT ALAN RAE OUT NOW!
Episode 2 of 'A Celtic State of Mind' finds Paul John Dykes and Kevin Graham discussing a variety of topical subjects concerning Celtic Football Club, including:
* Callum McGregor: The Youth of Today;
* Death of the Cult Hero;
* Norwegian Wood – Ronnie Deila's Exit Interview;
* Farewell to The Stone Roses;
* Hillsborough: The Truth.
Paul John Dykes also chats to SFA President, Alan McRae, to challenge him over recent comments made about Celtic's domination of Scottish football.
Connect with A Celtic State of Mind @PaulDykes and @CQNMagazine or just listen using the link below…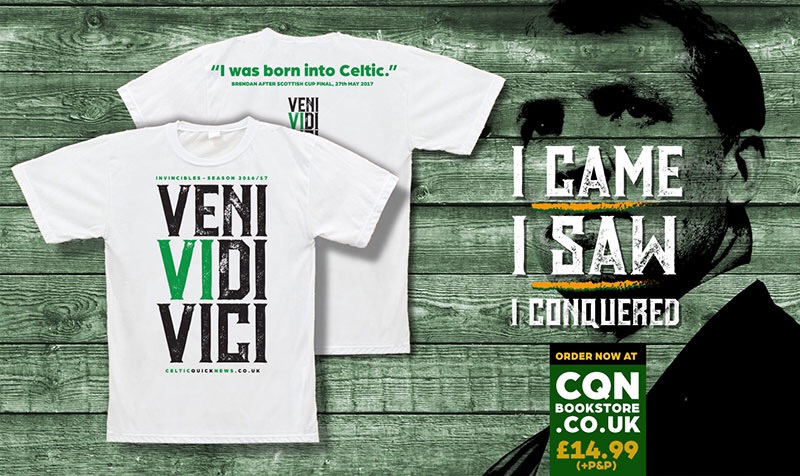 Click Here for Comments >