CELTIC great John Hughes insists Pedro Caixinha is wasting his time attempting to play mind games with Brendan Rodgers.
And the former fans' favourite reckons his old club will overcome the Ibrox side in tomorrow's Scottish Cup semi-final – IF their big players turn up.
Hughes, the original Yogi, said: "I see that The Rangers manager is saying a few things which he may believe will sidetrack Brendan Rodgers.
"I don't reckon anything coming out of Ibrox will matter a jot to the Celtic boss, he's got too much savvy to lose his focus.
"He has installed a winning mentality in his players and that is evident in just about every game.
"It's no fluke to go 40 domestic matches unbeaten. When I was playing, we did 26 on the bounce in the 1966/67 season when we won everything.
"I was delighted and privileged to play in the first-ever Celtic team to win the treble.
"And it was just as enjoyable when we did it again two seasons later.
"Now Celtic are two Scottish Cup-ties away from emulating Jock Stein's team and also that of Martin O'Neill who did the treble 16 years ago.
"Logically, you have to go for Brendan's team. Rangers got a draw at Parkhead in March and celebrated as though they had won the league.
"My old team had won the previous three encounters, including the 5-1 victory at the same venue in September, and possibly the Ibrox side were relieved not to be on the receiving end again.
"However, having said that, I reckon they were worth their point in the 1-1 game. It would be churlish to say otherwise.
"But it would also be fair to say some of Celtic's key players had a day off in that game.
"Moussa Dembele, Scott Sinclair and James Forrest just didn't turn up and I've never seen the three of them so quiet.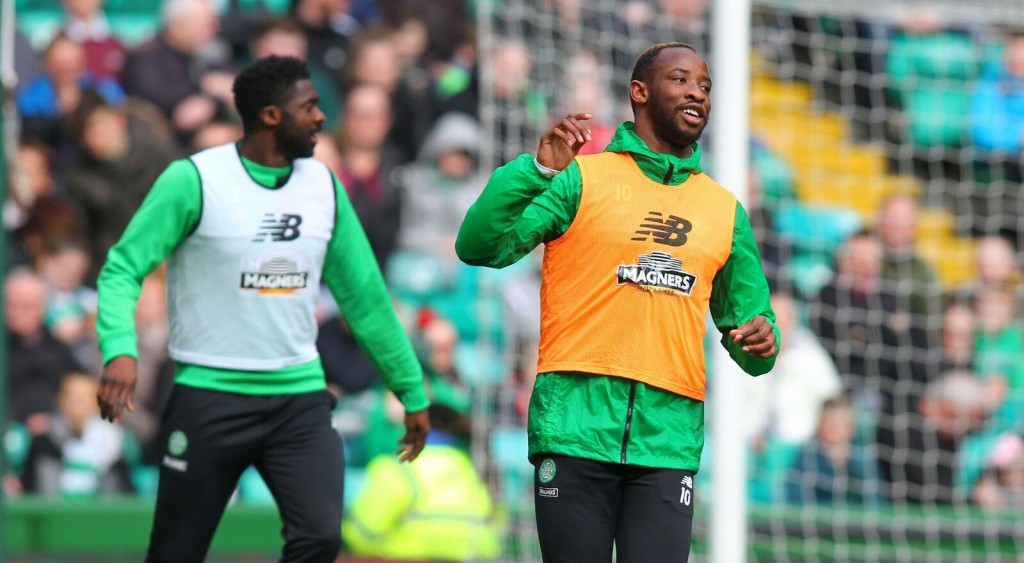 "It can affect the team's rhythm if one is having a difficult game, but when all three are struggling at the same time, then that becomes a real problem.
"Credit to The Rangers, though, because they kept on going and were the stronger team in the last 15 minutes or so.
"I have to admit that surprised me because Brendan's teams are normally on top during that period.
"Patrick Roberts came on for Forrest that afternoon, but Dembele and Sinclair played the entire 90 minutes which was hardly surprising.
"Both these players can produce a little moment of magic that can turn a game, but it wasn't to be on this occasion."
Hughes, who is the club's eighth-highest scorer with 197 goals, believes Caixintha's side could be vulnerable in defence where the Portuguese coach has introduced David Bates at centre-half and Myles Beerman at left-back.
He added: "I believe the youngsters have done well and the've received praise for playing their part in the team having three successive shut-outs against Kilmarnock, Aberdeen and Partick Thistle.
"They'll find a match against Celtic, though, is an entirely different ball game.
"Forrest could start against Beerman and then make way for Roberts at some stage. The on-loan Manchester City winger is clearly an impact player and the young Rangers lad surely can't relish the thought of facing these guys.
"So, I reckon everything points to a Celtic win and they know they must get off to a good start.
"In the past two games, the Ibrox men have come flying out the traps and had a fair share of the opening exchanges as they have tried to dictate the pace and pattern of the game.
"I don't think they will be allowed that luxury this time around.
"Last season, they won the semi-final on penalty-kicks and were applauded by many for doing so.
"Don't forget, though, they only had three shots on target in the actual two hours of play and managed to score two goals.
"Leigh Griffiths hit the inside of the post and Roberts missed an open goal.
"With virtually the last kick of the ball in extra-time, Griffiths struck the underside of the crossbar with a free-kick. On another day, that could fly into the net.
"So, Celtic had their chances, but it wasn't to be.
"The Rangers enjoyed that occasion and it cost Ronny Deila his job.
"They might be hoping for something similar tomorrow.
"Without being cruel, I would remind them this is not a Ronny Deila team they are facing.
"This is a Brendan Rodgers team and I genuinely believe their winning mentality will make the difference."
*CQNBookstore has a limited number of signed copies of the John Hughes biography Yogi Bare available at the reduced price of only £13.99. Order your signed copy
HERE.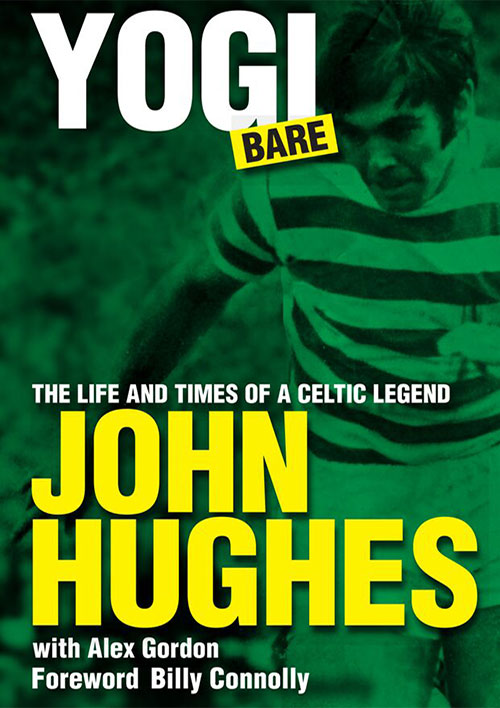 Click Here for Comments >