CELTIC legend Billy McNeill made his first team debut exactly FIFTY-ONE years ago today and took his first steps into club folklore.
The iconic former manager and player, who sadly passed away in April this year at the age of seventy-nine, played 790 games for his only club, winning nine league championships, seven Scottish Cups, six League Cups and, of course, the European Cup.
McNeill also represented the full Scotland international team on twenty-nine occasions, played nine times for the Scottish League and made five appearances with the Under-23 side.
Author Alex Gordon paid tribute to his friend in his publication, 'BILLY McNEILL: In Praise of Caesar', which was published last year.
Today CQN takes a walk down football's memory lane to honour the man voted Celtic's Greatest-Ever Captain by the supporters.
Here is fellow-Lisbon Lion Bertie Auld's view in an edited extract from the book.
BILLY McNEILL began his Celtic career alongside me in a game against Clyde at Parkhead on August 23, 1958. I ended my Celtic career against the same opponents at the same venue on May 1, 1971.
He came in as a winner. I went out as a winner. I think you can take it as read we shared a few memories in the thirteen years in between.
I'm exactly two years and twenty-one days older than my chum and I signed first time around from Maryhill Juniors in April 1955 while Billy arrived from Blantyre Celtic in August 1957. So, I had a two-year head start on him and that gave me the opportunity to welcome our new centre-half into the first team. I had made my debut the previous year, but I couldn't call myself a regular in the top side.
I played in six successive League Cup-ties up to the Final against Rangers on October 19, 1957 – and was left out of the line-up for Hampden. Neilly Mochan took my place at outside-left and smacked in two goals as Celtic walloped our old rivals 7-1. Oh, to have been on the field that day, but I could hardly complain when you look at the scoreline.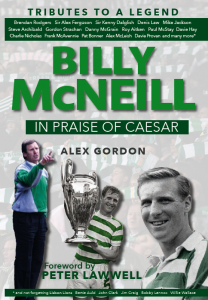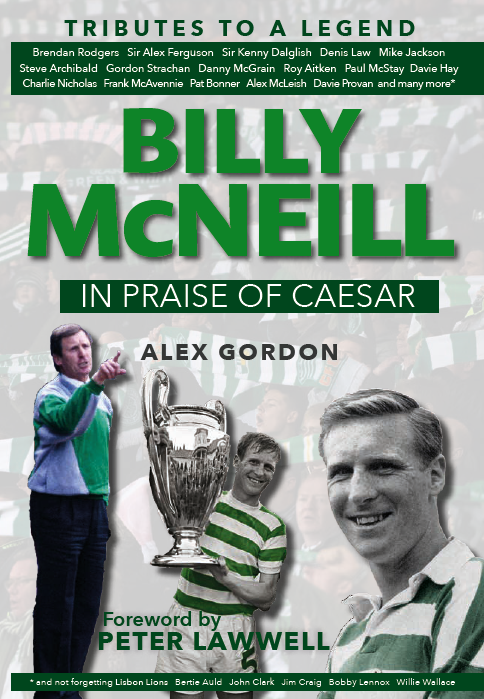 Neilly played most of the games wide on the left that season and every now and again Willie Fernie was switched from the right to wear the No.11 shorts. I was hardly a veteran when Billy prepared to take his bow in those green-and-white hoops. Bobby Evans was our regular centre-half and he also played there for the Scotland international team.
He had been a mainstay in that position since 1948, so it looked like Billy might require the assistance of dynamite to shift him from that berth. Bobby did look as though he was in with bricks at Parkhead and it was bordering on Mission Impossible for any ambitious, bright-eyed youngster to dislodge him.
Remember, too, that Evans had captained the club to their Coronation Cup success in 1953 over Hibs who were favourites for the trophy. Celtic won 2-0 and Evans had completely nullified the threat of the Edinburgh side's star forward Lawrie Reilly as well as making a telling contribution to the second goal which was scored by Jimmy Walsh. He was the first Celtic captain to lift the League Cup in 1956 and he was in place again the following season for the 7-1 rout. The fans idolised him.
That afternoon, though, Billy was clearly determined to make his mark. The determination that has followed him through his life was clearly evident. He would have been a new Bhoy to most of our supporters, but, of course, I had played alongside him a few times in the reserves and I had a good idea of how those fans would react to an eager eighteen-year-old central defender.
Bobby, who had converted from the old right-half berth to the middle of the rearguard, was not particularly tall, certainly under six foot. He had a mop of bright red hair and was a good passer of the ball, powerfully-built and strong in the tackle. All eyes would have been on Big Billy against the Shawfield side. The supporters might have been intrigued, or even surprised, to note he was just about the opposite of their hero. Billy was around the six-foot two-inch mark, extremely lean and, of course, possessed fair hair.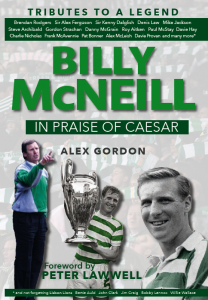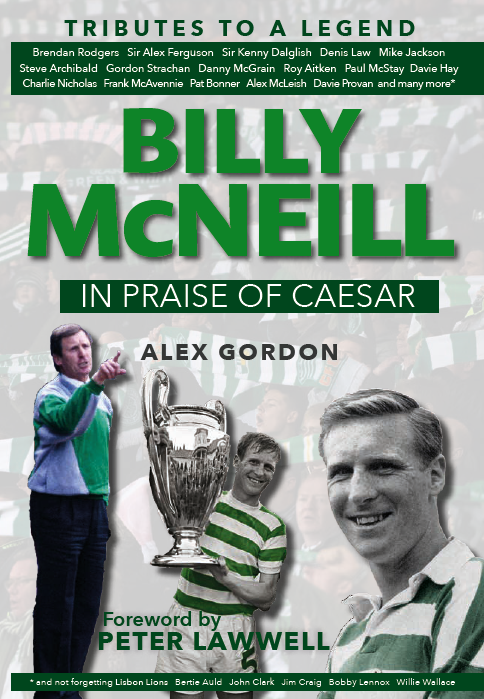 What do I remember about the match? Not too much, to be honest. I know Sammy Wilson gave us an early lead with a header and I recall my shot that gave us the second goal about ten minutes before the interval. I remember all my goals, I just wish there had been more of them!
I accepted a pass as I came in from the old inside-left position and, fortunately for me, the defenders backed off. Had they forgotten my left foot was a magic wand? I hit the ball from about twenty yards and it flew wide of their keeper, a guy called Tommy McCulloch. Astoundingly, at the age of thirty-seven, he was still in goal for Clyde when I played my last game for the club in May 1971. Billy's first appearance concluded with a 2-0 triumph and I like to think I contributed to his first win bonus. Well, that's what I've been telling my big mate for years, anyway.
Bobby Evans, who had returned from international duty, might have expected to walk straight back into the team. That was not the case, though. Bob Kelly had taken a shine to Billy and that was an open sesame to the first team. Billy and I played the remaining five games in the League Cup, winning four against Airdrie (2-0), St Mirren (3-0), Cowdenbeath (2-1 and 8-1 in the two-legged quarter-finals) before losing 2-1 to Partick Thistle in the last four at Ibrox in front of a crowd of 45,000.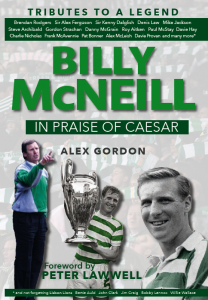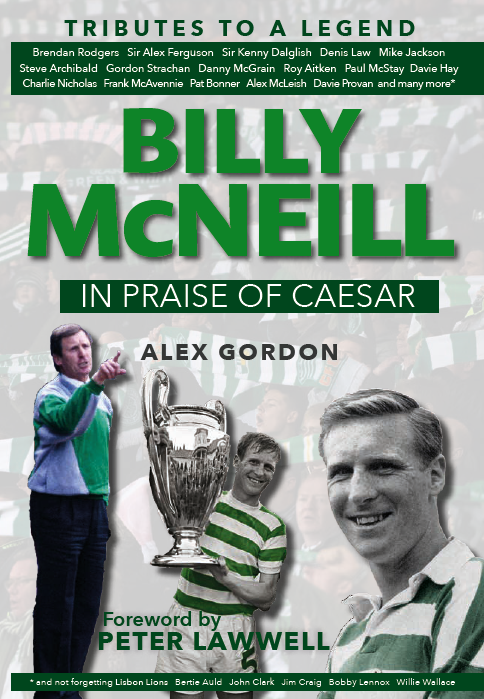 That would have been Billy's first major disappointment in football. We were looking to win the silverware for three successive seasons, especially after that 7-1 result the previous year.
Theoretically, Billy McNeill was only three hours away from his first medal after a mere nine games – he had played three in the league – in senior football. As everyone knows, I was born and brought up in Maryhill and always had a soft spot for the Jags. I thought what a friend gets is no loss. Thistle were thumped 5-1 in the final by Hearts. Maybe they had used up all their good fortune against us in the semi-final.
Click Here for Comments >