I don't get the flares thing. It's not a part of my going-to-see-Celtic tradition. But if it was my thing, I'd have the courage of my convictions, I wouldn't hide the fact.
There are consequences of bringing flares to football games, always has been. By not having the courage to openly ignite them, those consequences are not personalised to the individuals who regard this as an integral part of what they do at a football game, they are visited upon everyone in the vicinity, as well as the club.
The problem with flares at Celtic games is those who bring them hide the fact – as they clearly know there are consequences, and presumably aren't too interested in taking responsibility for them. 'Keen on flares, not keen enough to stand up for them', is why the issue persists.
I get the attraction to bright, shiny, things, but this isn't a campaign to bring the vote to disenfranchised people against a force who will execute the offender on sight. It's about bringing a flare to a football game. If it's so important, do it openly. If you think Health and Safety are simply wrong, find the evidence and use it in court. Have the courage to change something.  I know lots of Celtic fans who have had the courage to put their name to something they believed in, in recent years.  It's seldom easy, but it has been done.
But in the years of this debate no one has ever pointed to evidence that igniting flares in a football ground is a clever thing to do. It's just a 'look at me' exercise, 'But don't look at my face', of course.
********************************************************
Episode 5 of 'A Celtic State of Mind' finds Paul John Dykes and Kevin Graham discussing a variety of topical subjects concerning Celtic Football Club, including:
* What now for the Green Brigade?
* Dedryck Boyata – Are reinforcements on route?
* Virgil van Dijk – The windfall cometh;
* Emilio Izaguirre – Moving on.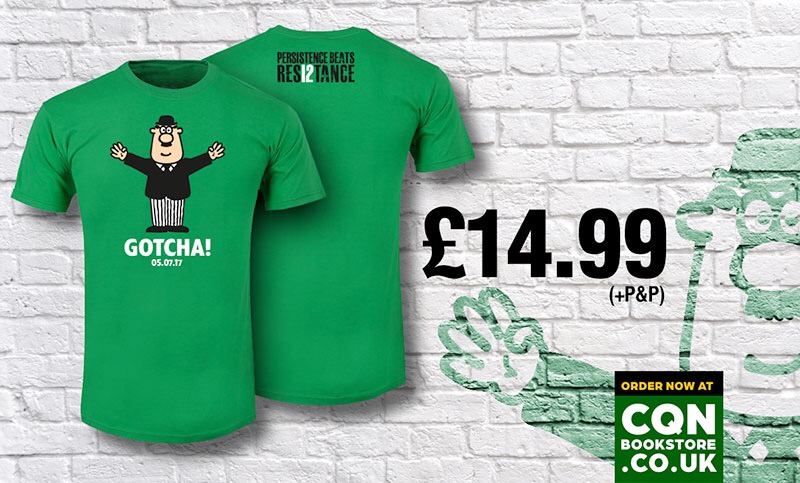 Click Here for Comments >