ANGE POSTECOGLOU has shrugged off the u-turn from Riley McGree who has knocked back a £3million move to Celtic to join Middlesbrough.
It looked as though the 23-year-old Australian midfielder was about to become the Hoops boss' fifth signing of a hectic early January transfer window, but the player had a change of heart to agree a switch to the English second-tier team.
The recruitment drive had seen a successful triple swoop on the J-League with Daizen Maeda, Reo Hatate and Yosuke Ideguchi plus Irish teenage striker Johnny Kenny joining up at Parkhead.
DECLARATION…Ange Postecoglou emphasises his outlook for Celtic recruits. 
However, McGree, who had just completed a 14-month loan spell at Birmingham City from MLS franchise club FC Charlotte, rejected a reunion with the manager who introduced him to international football.
Postecoglou said: "It's an indication for me that this isn't the right place for him.
"It works both ways as I only want players who want to be here.
"I won't try and convince any player to come and sign for this football club. I won't.
"If they can't see the opportunities that exist here then that's part of the deal for me. The ones we have signed all wanted to come here.
"It's an easy decision. Everyone has their own free will to decide what's best for them.
"But I'm not going to sell this club to anyone on its virtues.
"If they can't understand that in the first place they're probably not worth talking to from my perspective."
The Greek-Australian gaffer continued: "With Riley McGree, there weren't a lot of discussions. There was a bit of interest, but when it's clear to me that they don't want to come to us it's fine.
"He's one of a number I'd have spoken to in the last six months that didn't end up coming for a variety of reasons.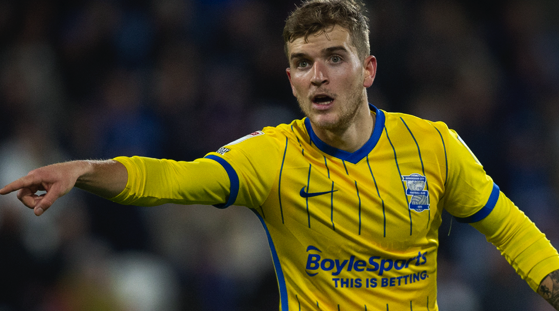 BORO BOUND…Riley McGree is heading for the English Championship.
"If it doesn't work out then it doesn't work out and it's fine.
"He's a player I know well and it came across my path that he may be available.
"I had a discussion with him and then he obviously decided he wanted to take an opportunity elsewhere.
"It wasn't anything too drastic for us. It was a discussion with a player I know well and it was an interesting proposition.
"But it didn't work out. He moves on and we move on."
Asked if McGree's decision was purely down to cash incentives, Postecoglou, speaking to the Scottish Sun, said: "I don't know, mate. To be honest, I don't care.
"The first transfer I did 25 years ago taught me you don't take these things personally.
"Ultimately, they are not rejecting me, they are not rejecting the football club. Everyone has their own free will to make decisions.
"It's the same for both parties. It's not just one party who decided not to go ahead.
"It's no big issue for me. There are plenty of footballers who would love to come to this club.
"They are the ones I'm looking for."
Click Here for Comments >