LISBON LION Willie Wallace celebrates his 83rd birthday today.
The versatile star was the only player bought by legendary manager Jock Stein who performed in the Celtic line-up during the unforgettable and groundbreaking 2-1 European Cup Final triumph over Inter Milan in the Portuguese capital on May 25 1967.
In another CQN EXCLUSIVE, author Alex Gordon salutes a marvellous club servant who never disappointed the club, his team-mates or the supporters.
Here is an edited extract from Alex's tribute book, 'The Lisbon Lions: The 40th Anniversay Celebration', which was published in 2007. This is how the legendary Celt recalled the momentous year in Celtic's history.
Please enjoy!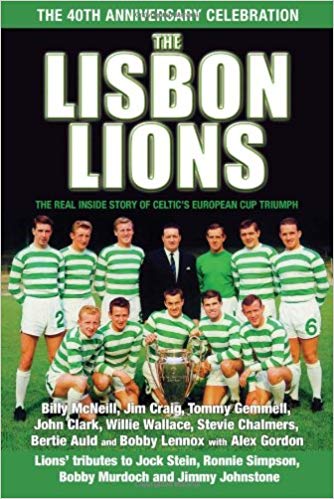 I KNEW I had arrived on the big-time scene when a truly great world-class international star refused to shake my hand! That's exactly what happened at the end of our goalless draw against Dukla Prague in the Czechoslovakian capital; the result that sealed our date with destiny in Lisbon.
I turned to Josef Masopust, Dukla's captain and superb midfielder, and offered my hand as soon as the referee blew for time up. I had always admired Masopust and had watched him on the television as he skippered his country all the way to the World Cup Final in Chile in 1962 where they eventually lost 3-1 to Brazil.
He had acted as a gentleman back then, even in defeat, but he wasn't acting like one after our semi-final. He looked at me and simply walked away. I was snubbed by Josef Masopust. I didn't blame him, really.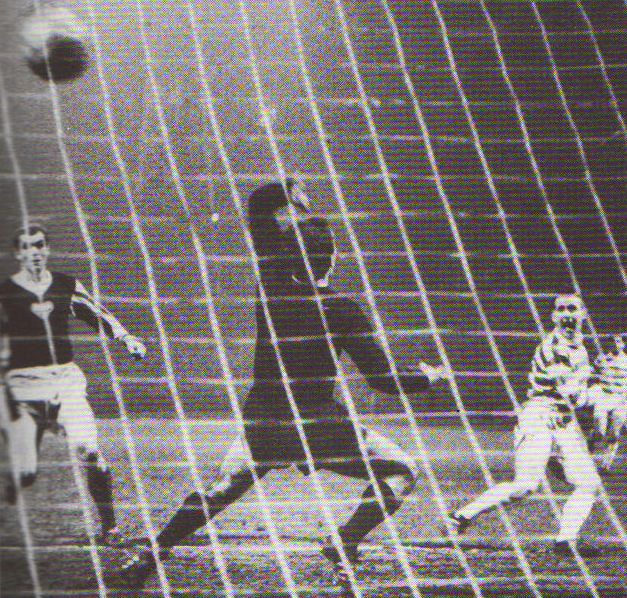 EURO STAR…Willie Wallace thunders one of his double past Dukla Prague keeper Ivo Viktor in Celtic's 3-1 European Cup semi-final first leg win at Parkhead.
Jock Stein had changed our tactics for that fateful match in Prague. Whereas we had really got about the Czechs in Glasgow and had won 3-1 with yours truly scoring twice, Big Jock, for the first time, sent out a side to defend.
Everyone knew that was not Celtic's style. We were a team happiest going forward, but, for that particular occasion, Big Jock changed everything. My role in the line-up was fairly basic – keep Masopust company for the entire 90 minutes and make sure he didn't do anything special. Thanks, Jock!
I had played up front alongside Stevie Chalmers on my Celtic European debut a fortnight beforehand and now I had to adopt a man-marking role. Fair enough. I had played several roles in football since making my breakthrough at Stenhousemuir. I then moved onto Raith Rovers before landing at Hearts.
Then, of course, it was off to Celtic in December 1966, the only one of the Lisbon Lions bought by Jock Stein. I had operated as a wing-half and and as an outside-right. But shadowing a player for a whole game was alien to me.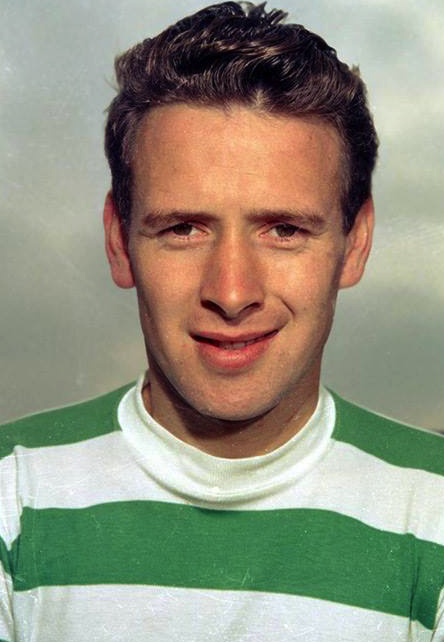 HAPPY BHOY…Willie Wallace poses for the cameras.
I knew it made sense to try to nullify Masopust's presence. He was Dukla's engine and, without him, they would not have been as much of a threat. So, I stuck to him like glue and, when the end of the game arrived, I think he had had enough of Willie Wallace.
He didn't want to shake hands, but, being the true sport he was, he did search me out in the Celtic dressing room afterwards.
He shook my hand then and apologised for his actions. Looking back, he must have been dreadfully upset. Really, this probably was his last chance of doing something on the European scene.
He had entered the veteran stage and you don't get too many opportunities in your mid-thirties of conquering Europe. Unless you are Ronnie Simpson, of course!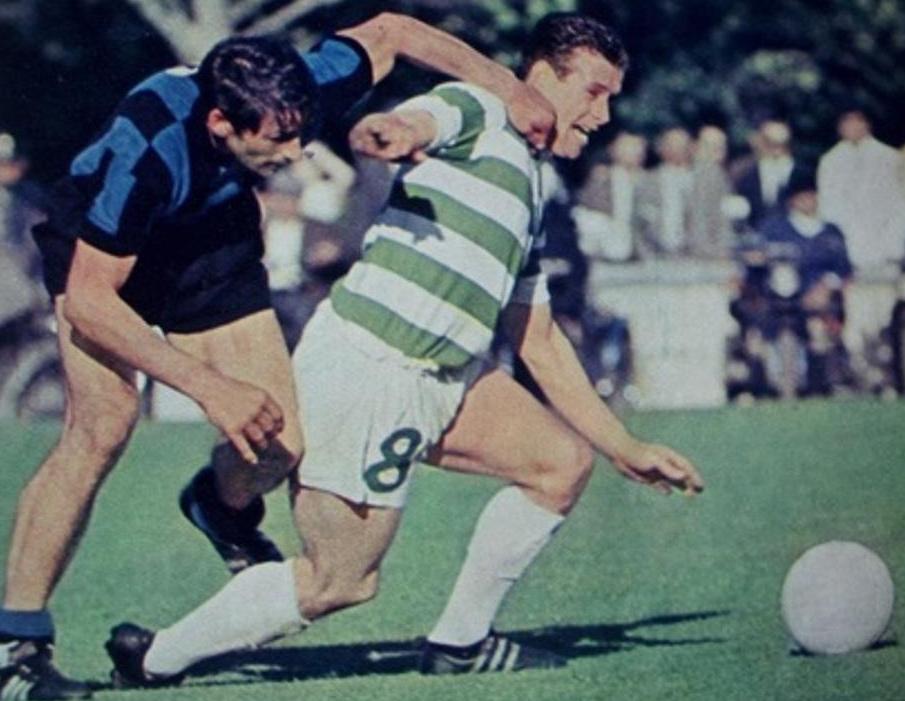 BATTLING BHOY…Willie Wallace in a tussle with Inter Milan defender Giacinto Fachetti as Celtic prepare to conquer Europe in Lisbon on May 25 1967.
I'll let you into a little secret – Europe could not have been further from my mind when I joined Celtic. I didn't think about it at all. I had been in dispute with Hearts and just wanted a transfer. Newcastle United and Stoke City were showing an interest, so it looked as though I would be packing my bags and crossing the border.
Then Jock Stein came on the scene and he didn't have to try too hard to sell Celtic to me. As soon as I realised there was a chance of going to Celtic Park and working alongside Big Jock, there was no choice to make.
Newcastle United and Stoke City, without any disrespect, had no chance of getting my signature on transfer forms.
Let's try to clear up a few mysteries that have followed me about for 40 years or so. I was not, and never was, a Rangers supporter. The story goes that I was poised to sign for the Ibrox side until Big Jock made his move. There was a tale that the Celtic manager waited until Rangers were away from home and playing in a European tie before he quickly sealed the deal with Hearts.
Sounds like a good yarn, but it simply didn't happen that way. I don't know if Rangers were ever interested in me at all. Okay, my whole family were Rangers fans and they would have loved for me to sign for them, but I was overjoyed when I got the opportunity to move to Celtic.
Yes, some of my family didn't share my enthusiasm for all things Celtic back then. Actually, I admit I did see a lot of Rangers in the Fifties because my Uncle Jim just happened to be President of the Kirkintilloch Rangers Supporters' Club!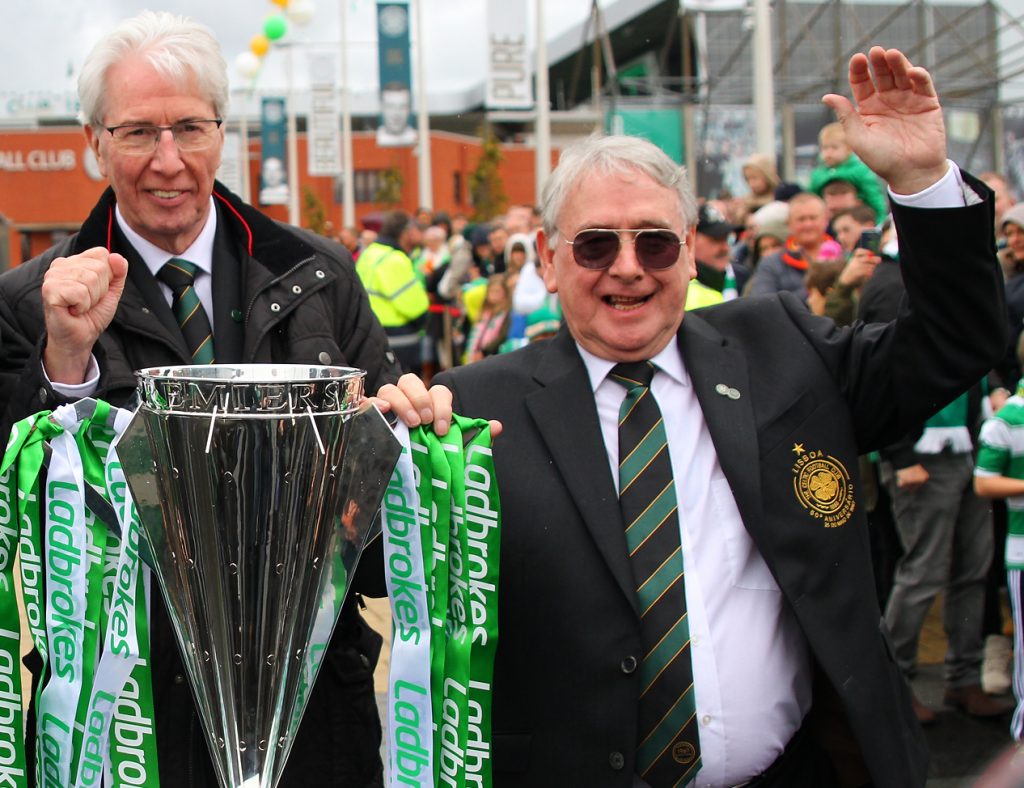 JUST CHAMPION…Lisbon Lions Jim Craig and Willie Wallace with the Premiership silverware before the crowning glory at Parkhead in 2017.
However, I spent more time watching Falkirk at Brockville which was just up the road from where I lived in Larbert. But I am a Celtic fan now, you can be certain of that. Once you have mixed in that company, you couldn't be anything else. I live in Queensland in Australia these days, but I still bump into hundreds of Celtic supporters.
They are everywhere. I was always made welcome at Celtic. I was aware of the religious divide that exsisted in the West of Scotland at the time, but it never bothered me and, anyway, Celtic had always signed Protestants. Big Jock, for a start. And there was me, Tommy Gemmell, Ronnie Simpson and Bertie Auld among the Lions.
I may have gone to a Proddy school, but I was Celtic through and through when they came knocking on my door and took me to Glasgow. I said Europe didn't mean an awful lot to me and that is true. Celtic winning the European Cup five months after I joined would have been a step too far in my imagination.
I simply wanted to sign for them and who wouldn't want to play for Big Jock?
Click Here for Comments >