BRENDAN RODGERS insists he will never get involved in the touchline theatrics that often bring dug-out bans to managers who lose the plot.
Motherwell boss Mark McGhee is facing having the book thrown at him by the SFA following his antics during his side's 7-2 humbling against Aberdeen at Pittodrie in midweek.
Rodgers has sympathy for his fellow-manager, but revealed you won't see him in such a fervour during a game.
The 44-year-old Hoops gaffer said: "I've never been sent to the stands before – but I am still young!
"Mark's managed a lot more games than me so come back to me when I'm his age. (McGhee is 50.)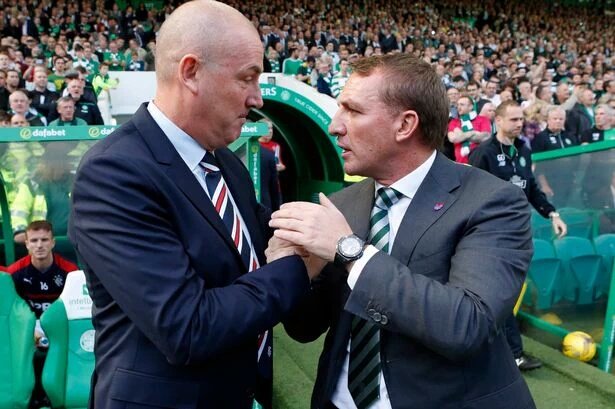 "Every manager is different and, of course, it's a challenge being back at your old club. I have empathy for Mark, especially in the modern day when you get people catching you on phones. I don't think that's right.
"Personally, I try to stay as calm as I can. I ask the players to stay calm, so I can't be jumping up and down on the sidelines like a lunatic.
"It doesn't help me make tactical decisions during games, so my own ethos has been to remain cool under pressure so I can make those decisions to impact the game.
"You can't be too emotional. I go back to my experiences as a young player. When I looked over I didn't want someone threatening me. I wanted support and someone who wasn't going to put you off the game.
"It's experience and thinking clearly because you can't afford to get caught."
Rodgers admitted: "It didn't go so well in Barcelona. I made the point after the game. I'm not smashing things, I'm not that way.
"I'd rather work with the players, but they will see various sides, whether is pre or post games or at half-time.
"I'm not a shouter and bawler in life. I try to find the hook that taps in to their emotions that allows them to work on a process.
"Of course, I won't waste six months of my time when I can tell them something now.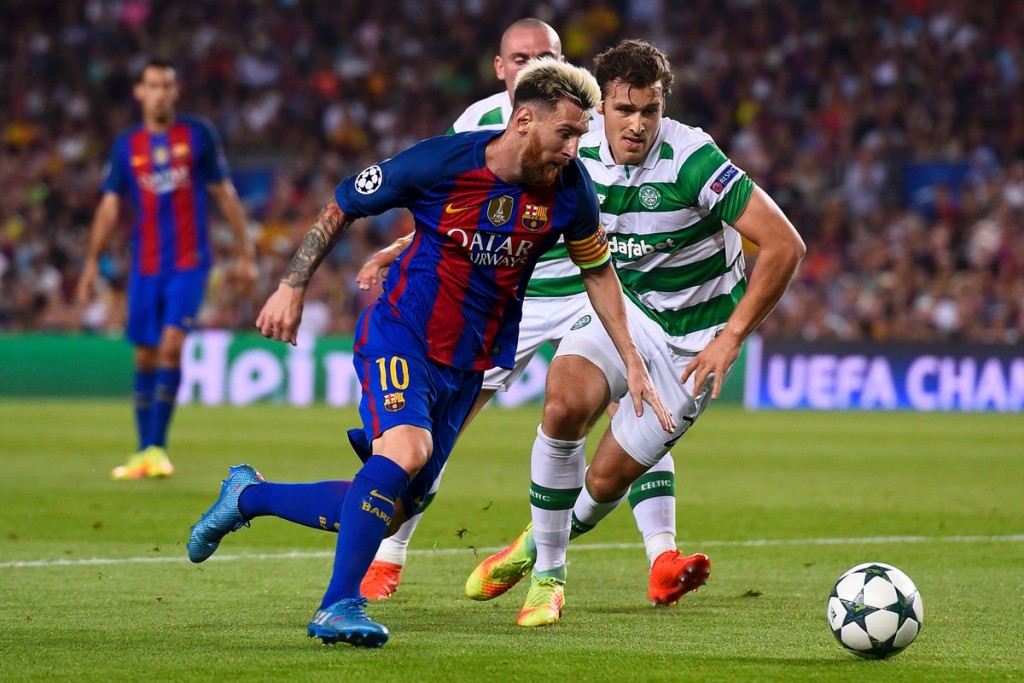 "The players will tell you they have that drive to keep going. It's something we spoke about at the beginning of the season.
"Celtic are a winning club. You have a choice about how you win. You can just do enough or you can be the very best you can be. For me, there is no choice.
"There are certain times when you can manage a game, but if you get two or three it becomes can you get four and five? Their job is to entertain.
"You can do that when you are super fit. If you look at our stats, most of our goals come in the last 15 minutes.
"I remember not so long ago people were questioning this squad's fitness.
"But there are boys who have really bought in to the sports science of the game. We've got a brilliant physiologist and sport scientist who have got a periodical programme that allows them to be at a certain level of fitness.
"That allows us to keep going from the first second to the last – and that's what you need when you have an obligation to the supporters to entertain.
"They stay to the end because they know if it goes to three or four there's a good chance it could go beyond that.
"We want to win the best we can."
Click Here for Comments >