CELTIC is one of Scotland's most popular football teams, having been a fixture in Glasgow since the late 1800s. It is the top earning club in Scotland, having won numerous awards and accolades. Celtics' standing has a lot to do with their managers over the years. We will focus on a few of them in this article. Let's dive in with Willie Maley.
1897 – 1940: Willie Maley
Maley was the first and, to date, the longest-serving manager Celtic has ever had. Originally a player, he took up the mantel when he retired from the game and held his post for over forty years. He was arguably one of the best managers Celtic has ever had, playing a huge role in shaping the club in its formative years. Under Maley, Celtic won sixteen Scottish League Championships and fourteen Scottish Cups.
1940 – 1945 Jimmy McStay
Jimmy was another player-turned-manager who helmed the ship throughout the war effort. However, where Willie was stubborn and unwilling to kowtow to pressures from the board, Jimmy found them much more difficult to work with and against, often making compromises which frankly led to a lot of stagnation for the club. After all that, McStay was dismissed in 1945.
1945 – 1960 Jimmy McGrory
Maley actually signed McGrory, and he was an incredibly well-respected player. The board appointed him to take over from McStay, deciding that he was a better prospect, and he did lead the club to a few notable awards. Under his tenure, Celtic won the Coronation Cup, a League Championship, two Scottish Cups and two League Cups. However, the board continued to get overly involved, and McGrory became more of a secondary figure.
1965 – 1978 Jock Stein
Many fans credit Jock Stein with getting the club back on track. As such, he is widely regarded as one of the best managers in the club's history. He encouraged youth to challenge his 1967 Lisbon Lions and introduced the likes of Kenny Dalglish, Danny McGrain and future manager Davie Hay. In short, Jock achieved a lot in his thirteen years in the manager's seat. He got the club ten League Championships, eight Scottish Cups, six League Cups and a European Cup.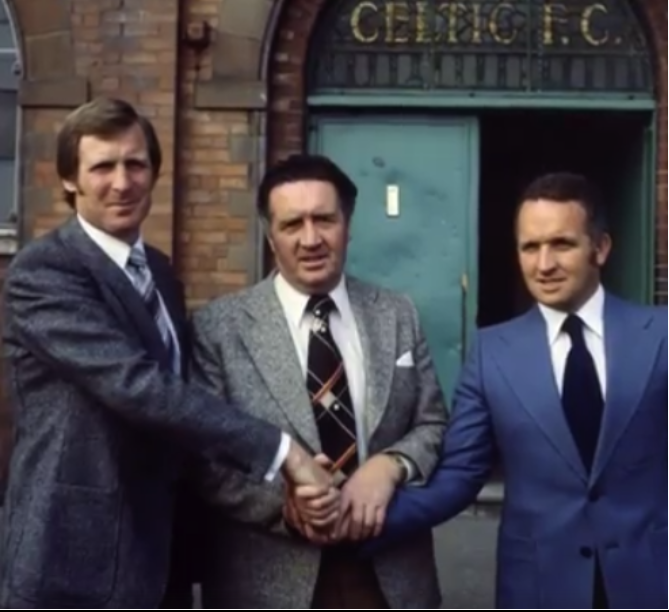 1978 – 1983/ 1987- 1991 Billy McNeill
Billy had a lot to live up to following Stein, but to a lot, he did seem like the logical choice, having been a skilled player. This doesn't mean that the transference of power was easy; it was a lot to get used to, and Celtic began to take a dive before regaining momentum. He left to manage Manchester City before returning for another brief stint. While not particularly memorable, McNeill did nab four League Championships, three Scottish Cups and a League Cup.
1983 – 1987 Davie Hay
Hay obviously succeeded and was succeeded by McNeill. His managerial stint was also short-lived, which was perhaps down his limited experience. He was earnest and went to work straight away, but ultimately, he was dismissed. During his run, he managed to construct a talented squad and secured a League Championship and a Scottish Cup.
1994 – 1997 Tommy Burns
Burns had the background, experience and knowledge to lead. He secured a Scottish Cup early on but then delivered two second-place league finishes back-to-back, and he was given the boot. However, he returned to a coaching position a few years later until he passed away.
1997 – 1998 Wim Jansen
Jansen was the first manager that wasn't born in Britain or Ireland. He was another manager with an amazingly short but memorable stint. He managed to secure both a League Championship and a League Cup but quit unexpectedly after the win citing irreconcilable differences.
1998 – 1999 Josef Venglos
Venglos was a surprising choice to replace Jansen as a relatively unknown name. He had a hard task and ultimately was not capable of leading the team, failing to secure any titles. He decided to move on eleven months after the appointment.
2000 – 2000 Kenny Dalglish
Dalglish stepped in after Barnes' sacking and acted as interim manager. He was only in that position for four months, but Celtic did secure the League Cup under him. The early 2000s also saw a rise in gambling within football. Football fans use gambling and betting apps like these to make their bets and win real money, which adds to the excitement of the game.
2000 – 2005 Martin O'Neill
O'Neill had a hard job; he had almost a decade of unrest and the aftermath of frequent manager changes to deal with. However, he marks the first manager since Jock Stein to really help the team get on track. He managed to get the team to their first European final in over thirty years. He also secured three League Championships, three Scottish Cups and a League Cup too.
2005 – 2009 Gordon Strachan
The club was on a high after O'Neill and Strachan managed to use this momentum to their advantage. He helped the club to capture three more League Championships, two League Cups and a Scottish Cup before resigning on a high, having helped the club to become more secure in its standing.
2010 – 2014/ 2019 – 2021 Neil Lennon
Lennon was a great manager during his time, but he was also a controversial figure, making him quite polarising to the fans. Despite this, no one could doubt his efficacy as a manager. He took the team to many a final and secured five league Championships, four Scottish Cups and a League Cup.
2014 – 2016 Ronny Deila
Deila's stint as manager was short and sweet; the team secured two League Championships and a League Cup. Under his leadership, the team only conceded seventeen league goals in thirty-eight games, which is an impressive statistic and still stands as a club record.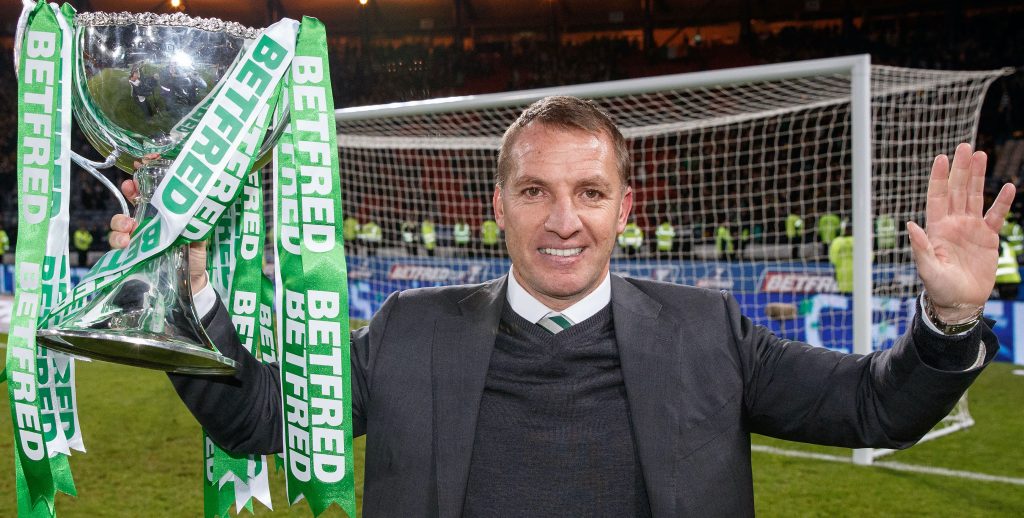 2016 – 2019 – Brendan Rodgers
Rodgers came in and left on a high; he helmed the club for three years but managed to capitalise on their previous successes. He helped the team to secure three League Cups, two League Championships and two Scottish Cups before leaving abruptly to take over Leicester City.
2021 -? Ange Postecoglou
Postecoglou took over from Lennon on June 10, he certainly has the experience and the background to boast of. Under his leadership, Celtic has secured a winning percentage of 70%, which has been great for fans so far. Things are looking good for Celtic this year, with the defence of the league title and progress in the Champions League being key as we advance.
Click Here for Comments >