CQN concludes our EXCLUSIVE three-part feature on Celtic hero John 'Yogi' Hughes who celebrated his 77th birthday on Friday.
Today the former Hoops fans' favourite names the players he hated facing during his goal-laden career. We hope you enjoy another edited extract from Hughes' acclaimed autobiography, 'Yogi Bare: The Life and Times of a Celtic Legend,' co-authored by Alex Gordon.
BOBBY SHEARER was known as a combative type of defender. I could think of other expressions for the Rangers captain. He had been playing for the Ibrox side for five years when I first came into the Celtic team in 1960. He was twenty-eight years old and would have played around two hundred club games by the time I met up with him. It would be fair to say he was an experienced right-back. And I can tell you he used every bit of that know-how when I played against him.
Oh, let's face it, he was a dirty wee so-and-so. I've talked about him elsewhere, but I have never revealed he was, in fact, the most difficult opponent I played against. Okay, I was only seventeen at the time and was hardly well versed in the less genteel side of the game. Bobby Shearer, over a decade older, was well aware of that deficiency in my make-up and he exploited it every time we came face to face in an Old Firm confrontation.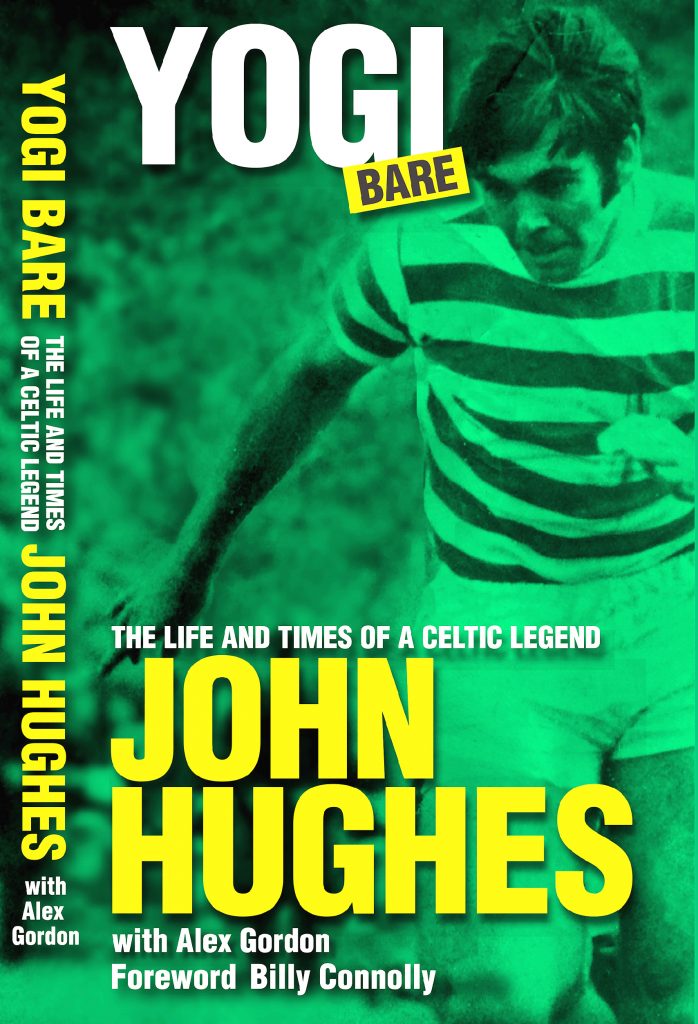 I could run quicker while wearing a deep sea diver's gear than the Rangers defender, so that aspect was never going to be a problem. I could get the ball at my feet and amble up to him. My game was about acceleration, pace and power and there would be no stopping me once I got away from Shearer and into my stride. Easier said than done. Bobby, who was built along the lines of a giant Corn Flakes box, would let me knock the ball past him and then he would simply take a step to the side and block me off. Blatant obstruction, of course, but I was amazed at the amount of times he pulled the stunt and got away with it.
I got wise to the obvious tactic and then he started to use his elbow. He found a spot just under my armpit and he would drive his elbow into that tender area. The referees either didn't see it or didn't think it was a foul in the first place, but, believe me, it was bloody sore. During the pace of the game, it might not have looked too obvious, but I knew it was a foul. So, too, did he, but he kept on doing it as long as he got away with it. That was for another five years and then he took his special 'skills' to Queen of the South in 1965.
HIGH JINKS…John Hughes, without the attentions of Bobby Shearer, goes for a cross along with Rangers keeper Billy Ritchie.
He only played thirty times for the Dumfries side and retired from playing the following year. That was good news for outside-lefts in the old Second Division. I wonder why he earned the nickname Captain Cutlass?
I hated playing against Shearer, but one bloke I did look forward to squaring up to was Dundee right-back Alex Hamilton. Actually, where the Rangers man relied on strength, Hamilton actually possessed skill. Someone, though, should have told him he wasn't as good as he thought he was. He was chosen to play twenty-four times for Scotland and was seen as a colourful character. He believed he was one of the top defenders in the business, but I never had any trouble when I faced him. Like Shearer, he was a lot more experienced than me and maybe he thought I could be talked off my game. He was wasting his time.
I would get the ball wide on the left and take it forward where he would be waiting. He would stand off me and say, 'Go on then, lad. You think you're fast? Hit it down the line and we'll chase after it. Let's see who wins.' The first time I heard him make that challenge I was just slightly taken aback. Was he really testing me in a race? It was one I was happy to accept.
I pushed the ball down the line and hared after it. I could hear Hamilton trying to keep up with me. No chance. The next time I received a pass there was the Dundee defender in front of me again. Surely he had learned his lesson? Remarkably, he was throwing down the gauntlet again. 'Go on, lad, hit it down the line,' he urged and away I went. Time after time. He was an absolute dream to play against and I have to say spotlessly clean in his efforts to get the ball – whenever he got close  enough to me. Thankfully, that wasn't too often.
Alex – whose nickname was Hammy – was in the Scotland side when I made my debut against Spain in 1965. I quite liked him, he was a bubbly sort of individual off the field. I thought he was pulling my leg when he informed me he believed he had a future as a pop singer when he quit football. He told me he was quite a good chanter. I took his word for it, but you can imagine my surprise when I later found he had released a record with his band called 'Hammy and the Hamsters'. Well, what else would you call your band? Music lovers everywhere can now sigh with relief. 'Hammy and the Hamsters' released only one record and was restricted to the Dundee area. You might recognise the name of one the backing singers in the band that never seriously threatened The Beatles. It was Craig Brown, who is probably better known as being the manager of the Scotland international team between 1993 and 2001.
DUTCH AND GO…John Hughes escapes the clutches of Wim Suurbier to put pressure on Ajax keeper Heinz Stuy at a high ball at Hampden in 1971.
Another bloke who always gave me a run for my money was former Ayr United right-back Dick Malone, who was a team-mate for all of fifteen minutes in my brief stop-over at Sunderland. Dick was tall for a full-back – almost the same size as me – and he played with the unfashionable Somerset Park side for six years between 1964 and 1970. He was a top-class athlete and I wonder what he might have achieved if he had got a move to a bigger club earlier in his career and I mean no disrespect to Ayr United when I say that. He played over 160 games with the part-time outfit before he got his chance in England.
Like Alex Hamilton, he played you the proper way. He didn't try to kick you or threaten to half you in two if you tried to beat him. We had a few good contests during his years at Ayr United. Ally MacLeod was there, of course, during his first managerial spell which started in 1965 and lasted until 1975 when he left to take over from Alex Ferguson at Aberdeen. Ally was an exuberant individual and I thought he was great for football. He was nicknamed 'Muhammad Ally' after his extravagant boasts about what his wee team were going to do to the likes of the Old Firm and other top sides. 'The Fastest Gums in the West' was another moniker.
He talked up his team and, fair play to him, he encouraged them to play attacking football. That suited Malone because he liked to launch into raids up the flank and I had to chase after the defender to close him down. He was a strong, reliable player and Scotland must have had an awful lot of good right-backs during his playing days because his international appearances were restricted to one Under-23 cap. His story has a happy ending, though. He played alongside my brother Billy when Sunderland beat Leeds United 1-0 to lift the FA Cup in 1973. He certainly deserved that success.
I was glad Wim Suurbier played his club football in Holland with Ajax. I wouldn't have fancied meeting him two or three times a season. I played against him when Celtic beat the Dutch side 1-0 in a European Cup-tie at Hampden in 1971. I was completely impressed by his athleticism, reading of play and speed all over the place. He rarely misplaced a pass and was composed throughout.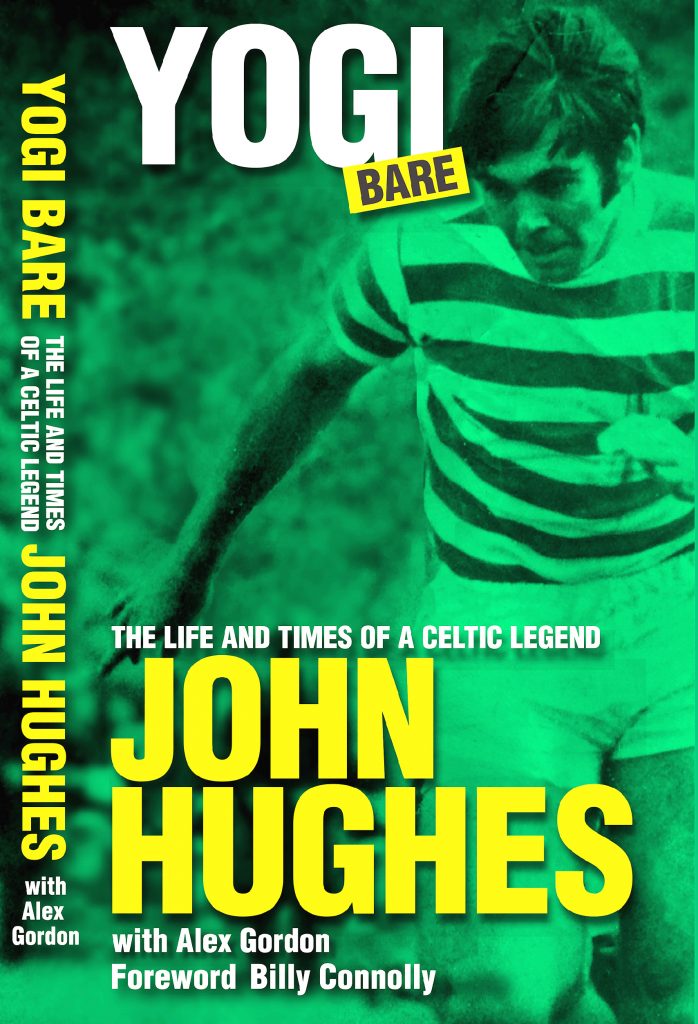 Mainly, I enjoyed playing at the national stadium with its wide playing surface. Most of the time, I could get some joy galloping up and down the touchline. Big Jock would roar from the dug-out, 'Run him, Yogi, run him.' I had to persevere and wait for that moment when my opponent made a mistake or took his eye off the ball. That was the moment to pounce and create havoc. As far as Suurbier is concerned, I'm still waiting for that first error.
His performance that evening in Glasgow was about as flawless as any I can remember from a defender in direct opposition. He just looked so comfortable on the ball, neat and tidy and his timing while coming forward was impeccable. Play could be away over on the opposite flank, but he instinctively knew when to belt forward and I realised I had to go with him to attempt to snuff out the threat.
He was a complete professional and he won three successive European Cup medals with that fabulous Ajax team. He picked up sixty caps in a very strong Holland international team and I wasn't surprised to learn he was playing in the Indoor League in the States when he was almost forty years old. You require good control in that very fast game and Suurbier had that in abundance.
As I said earlier, thank goodness he made his living in Holland while I was still playing.
CQN READERS! Don't miss more EXCLUSIVE features from Celtic heroes in the forthcoming weeks. 
Click Here for Comments >