CQN continues its EXCLUSIVE look at Celtic's biggest day in history – the 2-1 European Cup Final victory over Inter Milan exactly 56 years ago today.
Author Alex Gordon, who has written fifteen Celtic books, spotlights speedster Bobby Lennox, the club's prolific hitman, in an edited chapter from his tribute tome 'That Season in Paradise', which was published by CQN in 2016.
Please enjoy the walk down memory lane.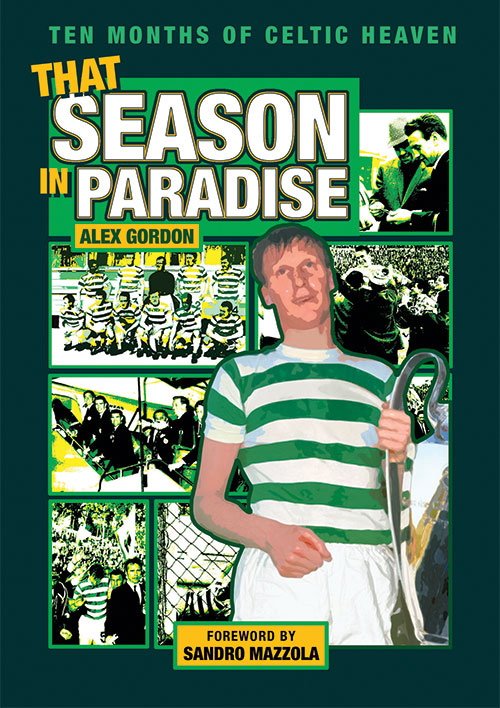 BOBBY LENNOX reckoned his mate Stevie Chalmers did the Inter Milan players a massive favour with his winning goal.
The man known as Buzzbomb reasoned: "Really, the Italians, if they had any puff left, should have overtaken any Celtic player in the race to congratulate Stevie.
"If that game had gone to an extra thirty minutes we would have hammered them, believe me. I am utterly convinced we would have notched up a scoreline that would have embarrassed the Italians. They were out on their feet nearing the end of that game.
"They were shattered after chasing shadows for eighty-five minutes and they didn't look as though they were up for some of the same in a bout of extra-time. It would only have been a matter of time before we scored again and the way we were playing that day I don't think we would have known how to take our foot off the gas.
"We wouldn't have had the inclination, either. We would just have kept on going, no matter what the score might have been.
THUMP…Bobby Lennox hammers in a shot as Inter Milan defender Giacinto Facchetti attempts a block.
"Their goal had led a somewhat charmed life although, to be fair, their keeper, Giuliano Sarti, should have got some sort of individual medal for his bravery as he kept the scoreline respectable. But even he would have capitulated in the event of another half-hour. He simply couldn't have replicated his efforts in the regulation time.
"So, when Stevie sidefooted that one in from six yards, it put Inter Milan out of their misery. That is not meant to sound big-headed or arrogant. Anyone who knows me will tell you that is certainly not my style. I'm just stating a fact. The Italians were on the verge of collapse. Meltdown was minutes away. I think the stretcher-bearers might have been working overtime during any extra-time period."
Lennox added: "Clearly, we deserved to win in Lisbon. After I scored against Motherwell to make sure we lifted the 1966 league title, our first in twelve years, I recall Big Jock saying: 'We mustn't look to the past at the legends who have gone before us – we must build our own legends'. How prophetic were those words?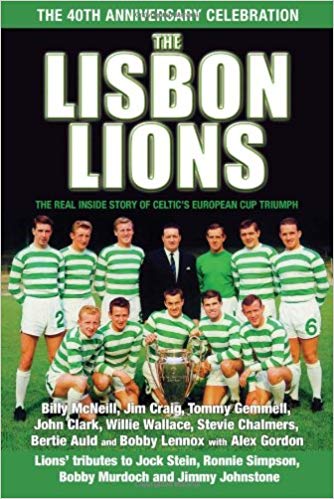 "Yes, it was great to make history in Lisbon. Nothing will ever top that feeling. I will always remember the referee blowing that final whistle and I just turned round to see who was the nearest team-mate. It was John Clark and we just threw ourselves at each other.
"Honestly, we were like a couple of schoolkids. 'We've won! We've won!' We yelled our heads off as Inter Milan players walked disconsolately past us, heads bowed in defeat.
"Then I remembered my false teeth were in Ronnie Simpson's cap in the back of his net. I saw all those supporters racing onto the pitch and I suddenly thought: 'I better get my teeth!'.
"I ran to Ronnie, picked up my gnashers and the Lennox smile was ready for the cameras."
Click Here for Comments >