RONNY DEILA roared back yesterday as he put down a marker infront of a disrespectful media pack stating that the Celtic manager's job is his and that's how he sees it staying.
Celtic, who a point clear at the top of the league with a game in hand and a vastly superior goal difference head to Kilmarnock tomorrow lunchtime encouraged by the high uptake in ticket sales from an increasing defiant Celtic support.
Celtic earlier in the week announced that the club would be subsidising the ticket price for the traveling support this weekend with each adult supporter saving £6 on the original charge of £26. This gesture has been welcomed by the Celtic supporters organisations who have reported a strong uptake in tickets this week as the Celtic stands head towards a compete sell-out.
The Scottish mainstream media this week have surpassed themselves in their attempts to unsettle Celtic ahead of the vital league run-in and a Scottish Cup campaign which Celtic could win for the first time without ever facing a side from the top division.
Celtic started the campaign at Stranraer before facing the relatively new East Kilbride club. A home victory against Morton set up a semi final against minor league side The Rangers* and with Hibs beating holders Inverness in midweek to reach the other semi final, it could be an all green final with history in the making.
Hibs have to overcome bottom of the Premier League Dundee United in the other semi final if they are to set up Celtic's Scottish Cup win against lower league sides. 
Yesterday however ,Ronny Deila was thinking more about the Champions League than the domestic cup. The manager is clearly relishing the prospect of taking Celtic into the biggest and best cup competition and is hoping that it will be third time lucky for him with Celtic.
Revealing how he's been spending his evenings this week Ronny said:
"I watched the Champions League. I always do, I love it, it's the best level of football. I sometimes watch as a supporter and sometimes also to learn trends and see what others are doing. 
"It doesn't cost me energy. In fact, watching these games gives me energy. I love football.
"There is unbelievable quality in teams such as Bayern Munich and Barcelona but you also have other teams such as Gent, Wolfsburg and PSV Eindhoven who have competed very well this season.
"If you have good generations and have built something then anything is possible, especially here at Celtic where we also have the support and the stadium on our side in these games.
"In Norway, I won the title with a small team and if you believe and work all the time it's possible for Celtic to beat Barcelona as well.
Commenting on the recent reports that moves are afoot to change the format and entry requirements in the premier European competition, which Celtic won in 1967 Ronny said:
"In terms of the current set-up, I don't believe things have to change. The interest is fantastic but there are increasing differences in the economies between the bigger nations and the other clubs.
"I cannot say that is a positive thing for football – we need everyone to feel connected to the game and if there are only some nations getting it, we could maybe lose interest in the other countries.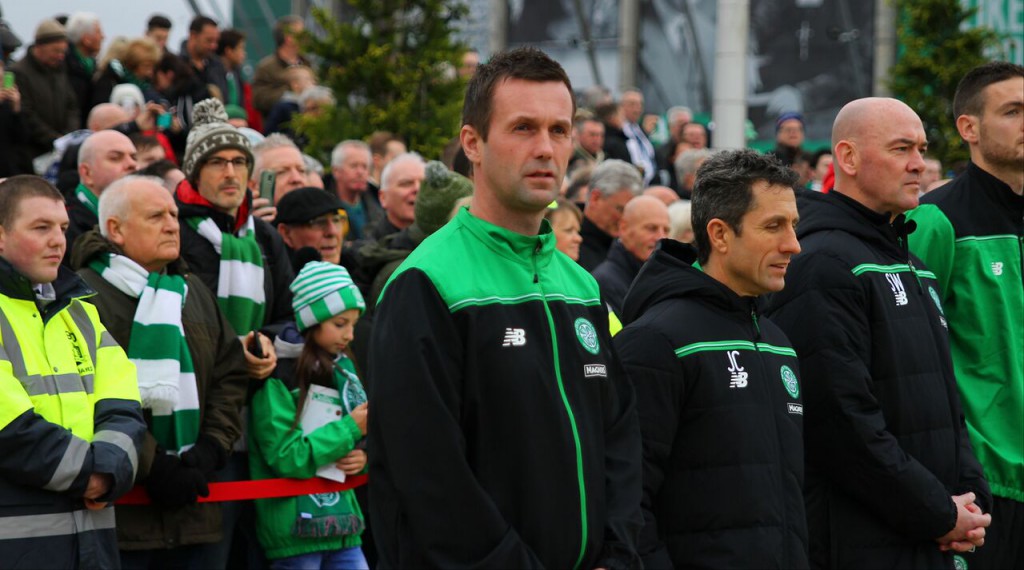 "It would seem this European league would give more money to the big clubs and less to the others and then it will be harder for the smaller countries to play at that level.
"It could be you have first, second, third and fourth divisions in European football as well so you can play yourself up to the big games and the big money.
"If there's no Champions League it will be the biggest clubs from the biggest leagues who will get all the opportunities to participate and the others will have to fight to get in.
"I don't know how it's going to be for clubs such as Celtic, Ajax, PSV Eindhoven, Copenhagen, Rosenborg and Malmo.
"What possibility do they have to play at that level? I really just don't know how it is all going to work out."
Looking to his future as Celtic manager, despite the pack's attempts to promote Davie Moyes(who really did let himself down), Malky Mackay, a return for Neil Lennon, who lost his job at Bolton this week, and just about anyone else remotely relevant, Ronny should some real class.:
"We are talking about pre-season all the time. It has to be right. We are going to do a lot of the same things as last summer but try to do it even better. We are going to try and get a trip, while also trying to be in Scotland.
"If there is a player we have been scouting and I want to take a look at him playing in the European Championships then, of course, I will go to the finals.
"But I want also to try to get some vacation. That is the only time of the year when you can really sit down, reflect and get your energy back.
"I was tired at the end of last season – I had been going for 18 months because I came straight into this job without a vacation at the end of the Norwegian season and it's a lot to put yourself into.
"You have to manage a totally new job but I'm more experienced now so I feel more up for it than I did at the end of last season.
"I'm at work before 8.30am every day and sometimes don't go home until 7pm but it never stops up here.
"You have to get your head out of Lennoxtown life sometimes and do other things, but management is a lifestyle and especially in Britain with all the games over 11 months.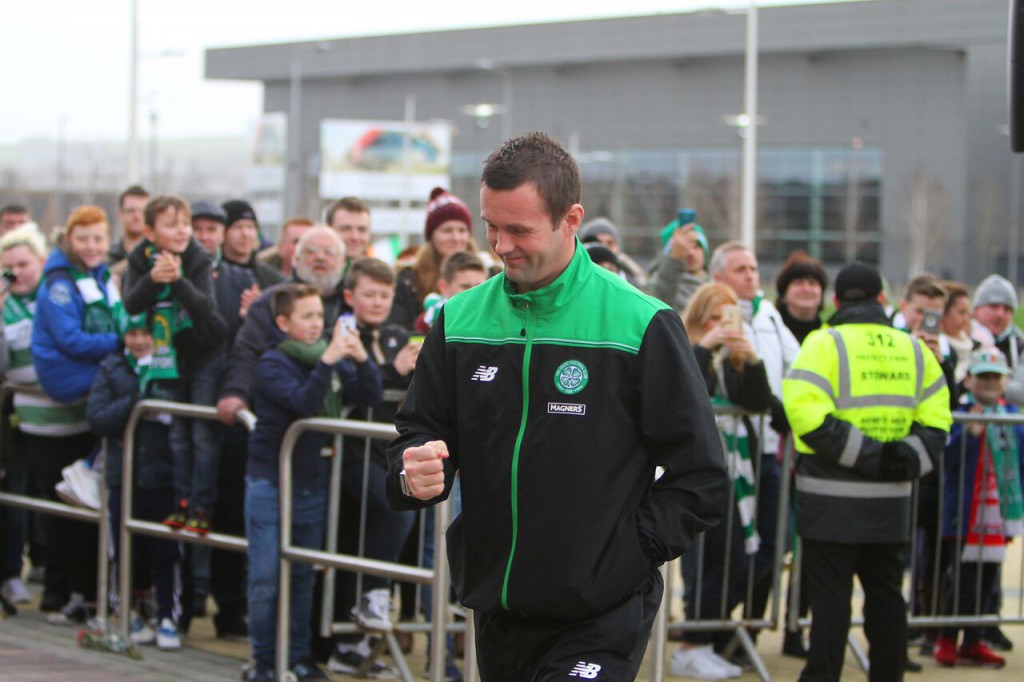 "If anything, there's even more to it at Celtic as well because we also have to consider three qualifiers.
"You have to put all the other things you want in life on hold because everything is about the club and our results."
Looking ahead to the weekend Ronny said:
"Every game we play now is hard. Whoever you are playing against, they are fighting for something – and we haven't beaten Kilmarnock yet this season.
"We have to be up for it and ready but we are looking good and I think we can prove to be a handful for them.
"Is there a difference playing before Aberdeen? Everything is about results. If you win, fantastic. If you lose, not so much. It's about doing your job."
————————————————-
COYBIG. We can write that because we are Celtic supporters. The media have their own agenda and how that relates to Celtic has been widely discussed. The proof, they say in in the pudding.
One thing that has been particularly annoying this last week or so has been the way that the online media that cover Celtic have jumped on the bandwagon and have reported the speculation designed to unsettle our manager and weaken our changes of winning the league and cup.
Moyes let himself be used and he let himself down. He'll struggle to get any support from here the next time there is a vacancy. But when so-called Celtic sides jump on the bandwagon then it has to be said that all they are doing is the MSM's job for them.
When you dig a little deeper you find that Read Celtic also has a page called Read Rangers*…
*Rangers went into liquidation in 2012 and a successor club was formed by Charles Green. It was called Sevco but changed its name to The Rangers shortly afterwards. Walter Smith wished the 'new Rangers' the best of luck.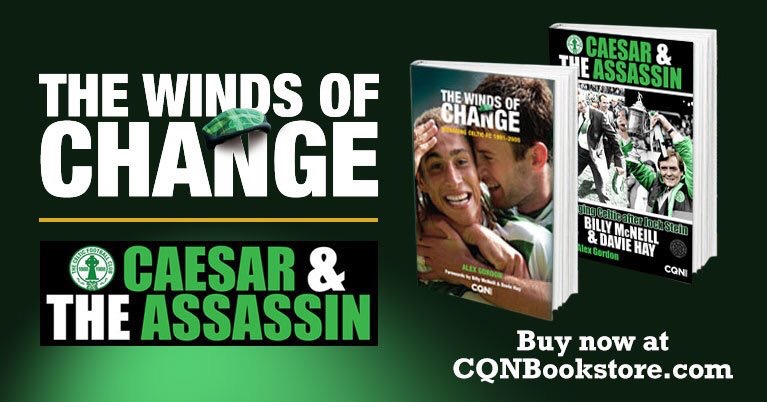 Click Here for Comments >